Planning a Wedding? Review our Frequently Asked Questions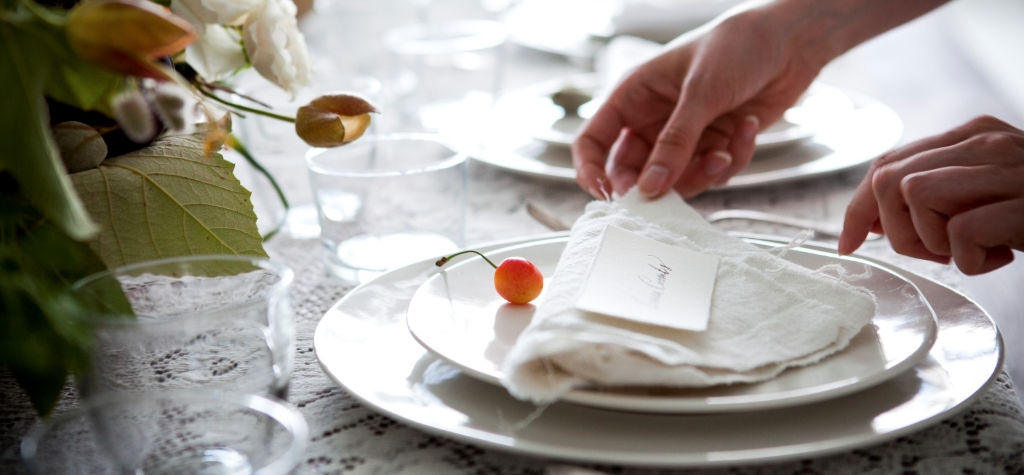 We know that planning a wedding can be overwhelming, so let us assure you that our specialized wedding coordinator and expert culinary team will help you every step of the way. The Sheraton Fisherman's Wharf Catering & Banquet Departments would be delighted to assist you in creating your perfect wedding day with you.
What do I need to do first?
Please choose a preferred date for your wedding and either give us a call at 415-627-6505 or complete a RFP with your information. Our Wedding Specialist will contact you to start the planning.
Can I hold my ceremony at the hotel?
You sure can! Our outdoor courtyard is a perfect location for your ceremony. With a cascading staircase in your background, your guests will be surrounded by palm trees and flowers while you say your vows. Please inquire about rental fees and availability.
What ballroom options do I have?
We have three ballrooms that can be set up in a variety of ways. Let us know of your perfect vision of the day and your Catering Manager will work together with the Banquet Department to ensure you have a wonderful setting.
How late can my wedding go?
Your wedding must end by 1:00AM with respect to the hotel guests staying in-house.
Can you customize the menu?
Of course! Our talented chefs and the Catering Manager will work with you to create a menu for your wedding day.
Can we do a tasting?
We understand that great food is definitely an important aspect of a wonderful wedding. We offer a tasting for up to 4 people, once the contract is signed, to ensure your perfect entrée selection. We are certain that once you've had your tasting, you'll feel assured that the guests will enjoy the food at your wedding too!
Do I need a wedding planner or coordinator?
Your Catering Manager will assist you with the details of your reception so it is always recommended to have a wedding coordinator who will be the point person for all the other details to make sure your day is perfect.
Do we need to be aware of any laws and regulations regarding Food and Beverage service at the hotel?
You, as the host, assume full responsibility for your guests with respect to the service of alcoholic beverages per state law. Anyone who appears to be under the age of 30 will be asked to show proof of age. Also, in accordance with California laws, no alcoholic beverages or food may be removed from the premises during or after an event. No food or liquor may be brought onto the hotel from outside sources, except for your wedding cake, which must be pre-approved.
Can I bring my favorite wine and is there a Corkage Fee?
Should you elect to provide your own wine and/or champagne, there will be a corkage fee of $20.00 per 750ml bottle, or $45.00 per magnum. These arrangements must be made prior to completing your contract.
Do you charge a Cake Cutting Fee?
Our Wedding Package prices include a dessert course. If you replace this dessert course with your wedding cake, there will not be an additional charge for cake cutting. If you'd like to serve the dessert course, along with your wedding cake, there will be a cake cutting fee of $5.00 per person.
When will I need to let you know of the final guest count?
Your guaranteed guest count is due three weeks prior to your wedding. Once this number is provided to us, the number of guests may be increased, but cannot decrease in terms of liability for payment. If no guarantee is provided, the billing will be made out for the greater of the following: 1) The number of persons for which the party was originally contracted or 2) The number of persons in attendance.
Do you offer special guest room rates?
We offer a complimentary Bridal Suite for the bride and groom on the wedding night when you choose one of the Evening Wedding Packages. We can extend discounted rates for your bridal party and family to have you by your side too. Rates vary depending on season and availability. We would be happy to offer you up to 10 rooms at the negotiated rate but if you would like more than 10 rooms, you would be required to guarantee for those additional rooms.
Do you have a parking lot onsite?
Paid self-parking is available onsite (cost and tax subject to overnight guest or visitor), along with numerous lots around the Wharf area. We're accessible by few different MUNI lines, F-train, and cable cars.
Who can I talk to if I have audio/visual needs?
We have an onsite A/V expert that can assist you with your audio visual needs. Your Catering Manager will coordinate the details for you.
What outside vendors can I use? Do you have any recommendations?
Your Catering Manager can recommend you with a list of great vendors that can help create your dream wedding, including bakeries for your wedding cake, florists, photographers, videographer, and DJs. All vendors must bring their own equipment and confirm their set-up times prior to the wedding date. Due to our limited space, we cannot guarantee storage of any equipment before or after.
What is the payment schedule?
The wedding package pricing does not include the service charge and tax. There will be a non-refundable deposit required with your signed contract to reserve the date. The final balance is due 10 business days prior to your wedding date and any additional charges that you may incur will be charged to your credit card on file.