Things to Do in Fisherman's Wharf
Hotel Manager's Picks
Summertime! We welcome all our families and friends who have completed the school year and now eagerly await some well-deserved "R&R." Fisherman's Wharf literally bulges with visitors during this time of year but there is so much to do and to see that, hey - the more the merrier. I wanted to share some ideas on things to do in San Francisco and surrounding areas this month of which you may not be aware. As always, wishing you a great visit and lots of fun summer break.
Here are few of my favorites to enjoy. Be sure to also visit our calendar of events page on this website for details. Our concierge staff is also a great resource for preplanning. They can be reached at concierge@sheratonatthewharf.com.
Enjoy your stay at Sheraton Fisherman's Wharf and your visit to San Francisco.
What's your favorite spot in San Francisco? Share on Facebook.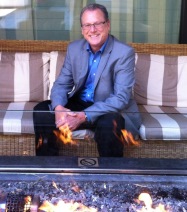 Here are my picks for the month of July:
Joan Osborne's Soul Review - July 17
19th Avenue and Sloat Boulevard in San Francisco. (415) 252-6252.
Joan Osborne brings her Soul Revue to the Stern Grove Festival stage for an afternoon of Motown classics. Seven-time GRAMMY nominee Joan Osborne is regarded as one of the most talented and soulful vocalists of her generation. With self- and co-produced hits throughout the 1990s, she returns with a new attitude in Joan Osborne's Soul Revue, paying tribute to some of the biggest R&B, soul, and Motown hits of all time like "Midnight Train to Georgia", "Ain't No Sunshine", and "I Don't Need No Doctor". Free. Stern Grove Festival takes place in Sigmund Stern Grove. Learn more >>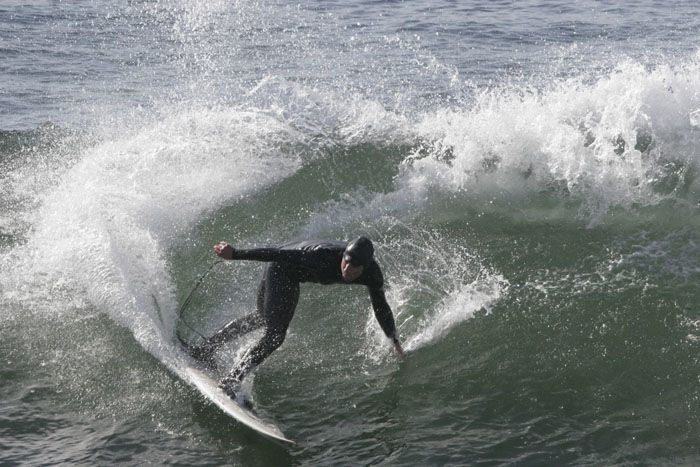 Adventure Out – Surf Lessons
(800) 509-3954
Adventure Out is California's premiere surf school offering lessons, clinics, and camps in nearby Pacifica – San Francisco's ONLY beginner surfing beach. They have a variety of offerings to suit beginner, intermediate, and advanced surfers of all ages. Instructors are licensed to teach at their beaches, college graduates, lifeguard and first-aid certified, and trained in their own instructor program. All gear including wet suits and surfboards are included. Learn more >>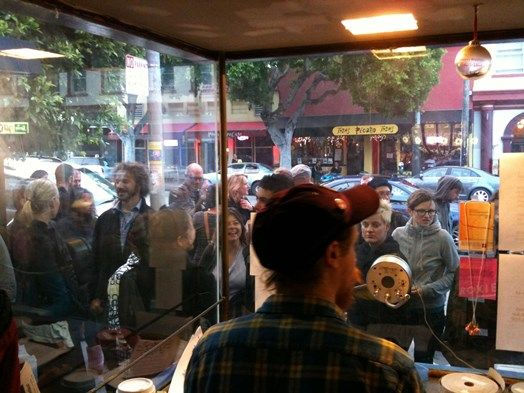 Frozen Film Festival
Roxie Theatre, 3117 16th Street between Valencia and Guerrero
The 10th Annual San Francisco Frozen Film Festival (SFFFF) will be held July 21- 23. SFFFF is a Nonprofit 501(c)(3) organization founded in 2006 that is dedicated to creating avenues for independent filmmakers, youth, filmmakers of conscience, and artists from underserved communities to come together and exhibit their work to the widest possible audience. The San Francisco Frozen Film Festival is held every summer in the heart of the Mission district in San Francisco at the Roxie Theatre. Filmmakers whose work is accepted into the festival are invited to come to the city by the bay in the dead of summer to screen and discuss their work. Learn more >>
Dining and Liquid Sustenance: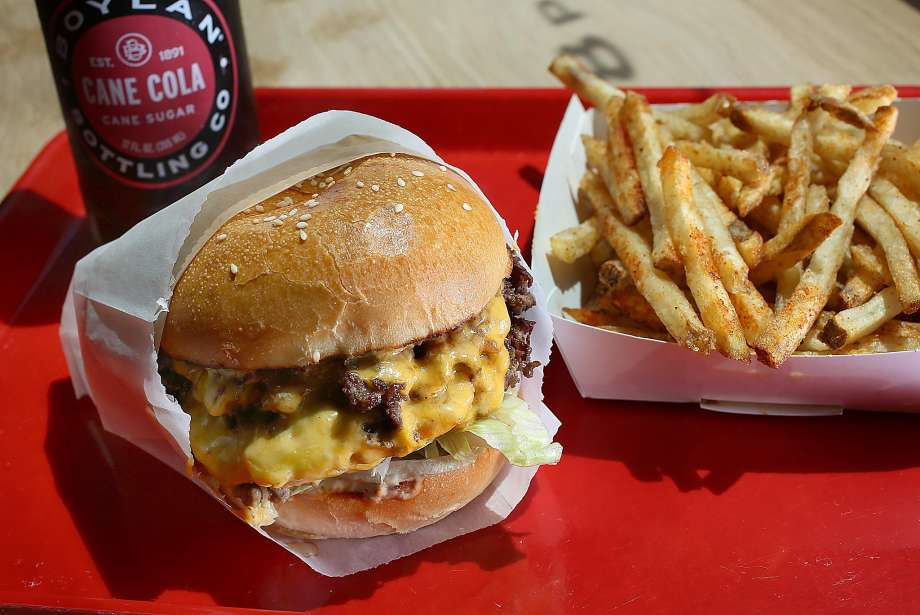 Popson's
Two locations – 998 Market St. and 330 Townsend
This newcomer is fast becoming the "go-to" burger joint in San Francisco. It's because all the ingredients are fresh and in season. Buns are crafted by Petit Pain for their specifications, beef from Five Dot Ranch for California's best natural premium beef, 100% free of antibiotics and hormones. Their meat is butchered and ground in-house daily. No frozen patties ever, only fresh ones. Great fries, shakes and even a great tasting vege-burger. Learn more >>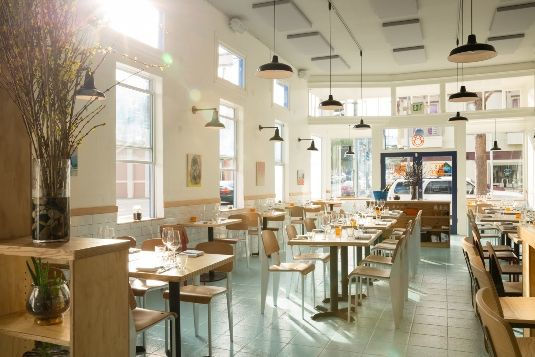 Al's Place
1499 Valencia St. (415) 416-6136
Aaron London proves that meat doesn't have to be the main event at his vegetarian- and pescatarian-centric restaurant in the Mission. Al's Place won a Michelin star a year after opening for its menu of truly inventive dishes, like cured trout with potato and smashed turnip and the best poached egg you'll probably ever eat. That the restaurant is reasonably priced -- most dishes hover below $20 -- is all the more reason its garnered fans from all over San Francisco. Learn more >>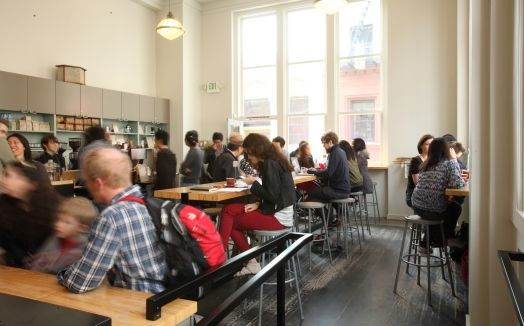 Blue Bottle Café – Mint Cafe
66 Mint Street
Blue Bottle is a much beloved San Francisco coffee roaster. It's location on Mint Street takes the art of coffee roasting to a whole new level. Located in the elegant 1912 Provident Loan Association building—which makes an appearance in Dashiell Hammett's pulp fiction classic The Maltese Falcon—this cafe is home to some of the most mysterious and nostalgic coffee gear. There's the five-light siphon bar, manufactured by the Lucky i. Cremas Company of Japan. And there's the Oji iced coffee apparatus, which produces a delicate, refined cold-brewed coffee that they collect in glass bottles reminiscent of the apothecary. In addition to espresso, blend, and single origin coffees, Mint Plaza also boasts a full breakfast and lunch menu, served daily from 7am to 2pm. Learn more >>
Mount Tamalpais
Located North of San Francisco's Golden Gate
Just north of San Francisco's Golden Gate Bridge, Mount Tamalpais State Park rises majestically from the heart of Marin County. Its deep canyons and sweeping hillsides are cloaked with cool redwood forests, oak woodlands, open grasslands, and sturdy chaparral. The breathtaking panorama from Mount Tamalpais's 2,571-foot peak includes the Farallon Islands 25 miles out to sea, the Marin County hills, San Francisco Bay, the East Bay, and Mount Diablo. On rare occasions, the snow-covered Sierra Nevada can be seen 150 miles away. The park offers superlative hiking, picnicking, wildlife watching, and mountain and road bicycling. Up top, a visitor center provides information, snacks, and souvenirs, and a "gravity car barn" celebrates the old Mount Tamalpais Scenic Railway. Down below, the 3,750-person capacity Mountain Theater hosts outdoor plays and astronomy programs. Arrive early to avoid heavy weekend and holiday traffic. From Highway 101 take Highway 1 to the Stinson Beach exit and follow signs up the mountain. Learn more >>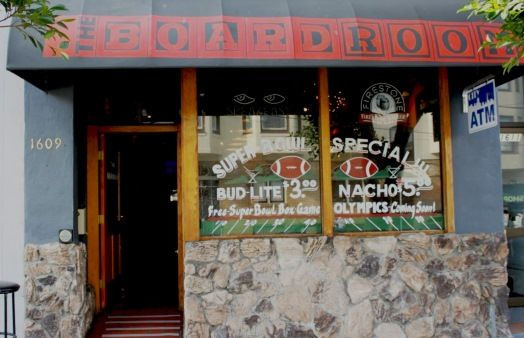 Trivia Night at the Boardroom - Tuesdays at 8:30 pm
1609 Powell St. (415) 982-8898
The Boardroom has boasted one of the best trivia nights in SF for almost 10 years now. Holly the Trivia Queen is the best around. From picture rounds to general knowledge she keeps it fresh. Gorge on delicious $2 tacos, drink a $2 tecate, followed by a $5 shot of El Jimador Tequila while enjoying the crowd, the game, and Holly. Great way to bond with your date or best friends. Learn more >>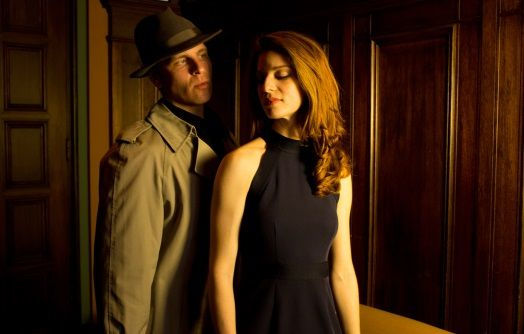 City of Angels: July 9 - September 19
San Francisco Playhouse, 450 Post St. (415) 677-9596
It's the 1940s in Los Angeles. Stine, a struggling screenwriter, attempts to pen his film noir masterpiece under the pressure of an oppressive producer and a failing marriage. Meanwhile, his on-page creations start to take on a life of their own, and the hard-boiled world of murder, private detectives, and femme fatales becomes a reality. Stine must walk the tightrope between the real world and the silver screen to see if this story can have a happy ending. With a book by Larry Gilbert, Music by Cy Coleman and Lyrics by Frank Zippel, City of Angels was a Broadway smash upon its 1990 debut, winning six Tony Awards. Learn more >>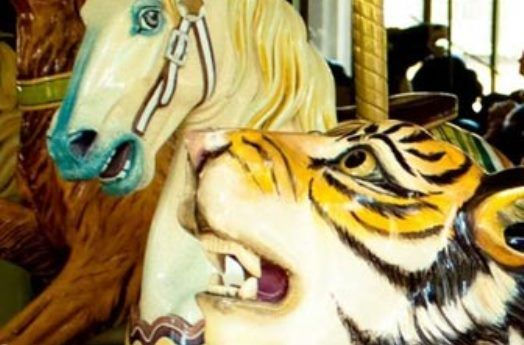 The Carousel in Golden Gate Park
Adjacent to the Koret Children's Quarter by the Sharon Building. (415) 831-2700
Carousels have a reputation for providing a magical ride to a dreamland that individuals of all ages can appreciate. This kind of unique enchantment comes to life at the Koret Children's Quarter (formally the Children's Playground) in Golden Gate Park – with a collection of glossy characters that include a dragon, camel, giraffe, ostrich, tiger, and of course, horses. For a small fee, you can enjoy a ride on the carousel. Choosing your friendly guide is sometimes difficult, as there are plenty of colorfully-hued creatures that delight, such as frogs, dogs, roosters, and pigs. During your rounds, take time to look at the inside panels of the carousel and absorb the painted landscapes highlighting the Bay Area. 320 Bowling Green Drive, between John F. Kennedy Drive and Martin Luther King Jr. Drive. Learn more >>
Day Trips:
Every month, I will highlight a short trip outside of San Francisco for those who may want to explore a little outside the city.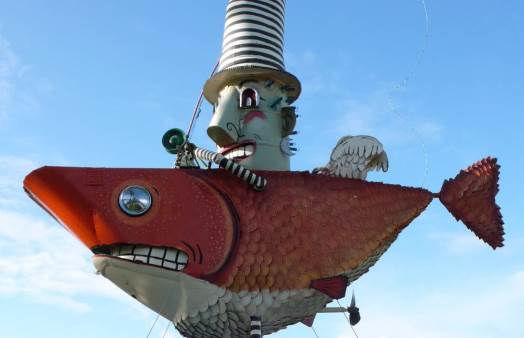 Sebastopol
54 miles, 55 minutes by Car
Surrounded by apple orchards and vineyards, the western Sonoma County town of Sebastopol is chock-full of surprises. This town holds a diversity of attractions that are rare in such a small community. You can dine on a delicious down-home burger or house-made Boudin Blanc sausages or grilled salmon that came off the boat an hour or two ago. You can shop for cutting-edge art or rare antiques, or take in the unusual street art. Taste at local boutique wineries, where your pourer may be the winemaker. Pick your own apples or visit local farms. Take a cooking class or play a round of golf. Go hiking or biking. And above all: hunker down in a beautiful spot and unpack a sumptuous picnic put together from the farmers market, your favorite winery discovery, and local artisan food shops. Learn more >>