Things to Do in Fisherman's Wharf
Hotel Manager's Picks
We hope that you are enjoying your spring and thanks for considering Sheraton Fisherman's Wharf. The city has been pretty busy and there are lots of new things to do. One of my all-time favorites is strolling over to Pier 39 and watching the sea lions basking in the sun. It's a great lunchtime diversion for me and hope that you will be able to take in these silly critters while you are here.
Here are some other suggestions to make your trip to San Francisco fun filled. Be sure to also visit our calendar of events page on this website for details. Our concierge staff is also a great resource for preplanning. They can be reached at concierge@sheratonatthewharf.com.
Enjoy your stay at Sheraton Fisherman's Wharf and your visit to San Francisco.
What's your favorite spot in San Francisco? Share on Facebook.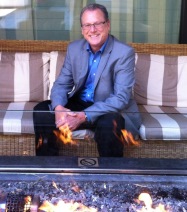 Here are my picks for the month of May: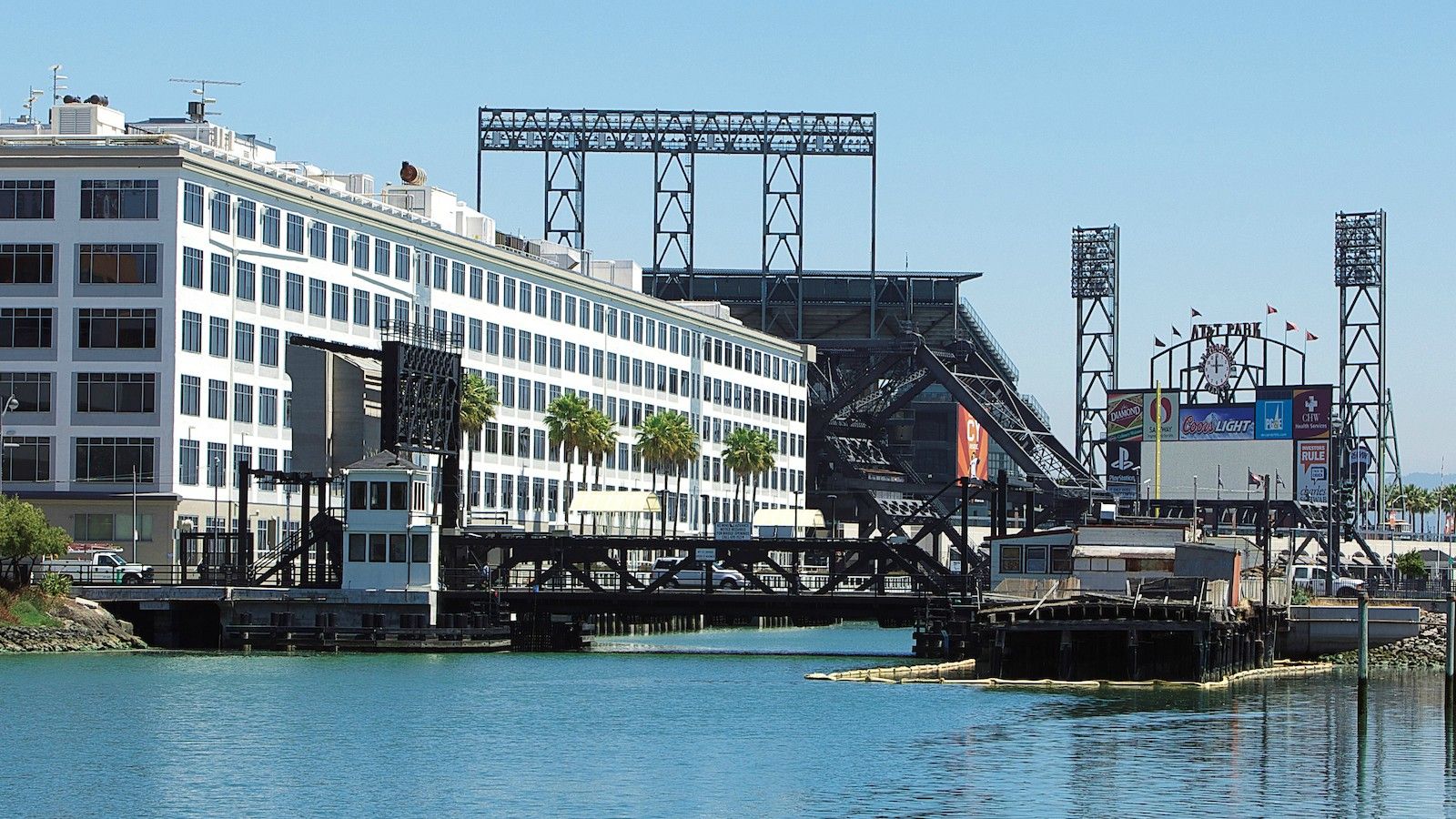 San Francisco Giants – Home Games
Take yourself out to the ballpark to root, root, root for the home team. There are thirteen home games in May including Cincinnati Reds (5/11-14), Los Angeles Dodgers (5/15-17), Atlanta Braves (5/26-28) and Washington Nationals (5/29-31). Come early for batting practice or hang out at Public House for a bite and a beer, or two before or after the game. It's always a fun time at the old ball game! Learn more.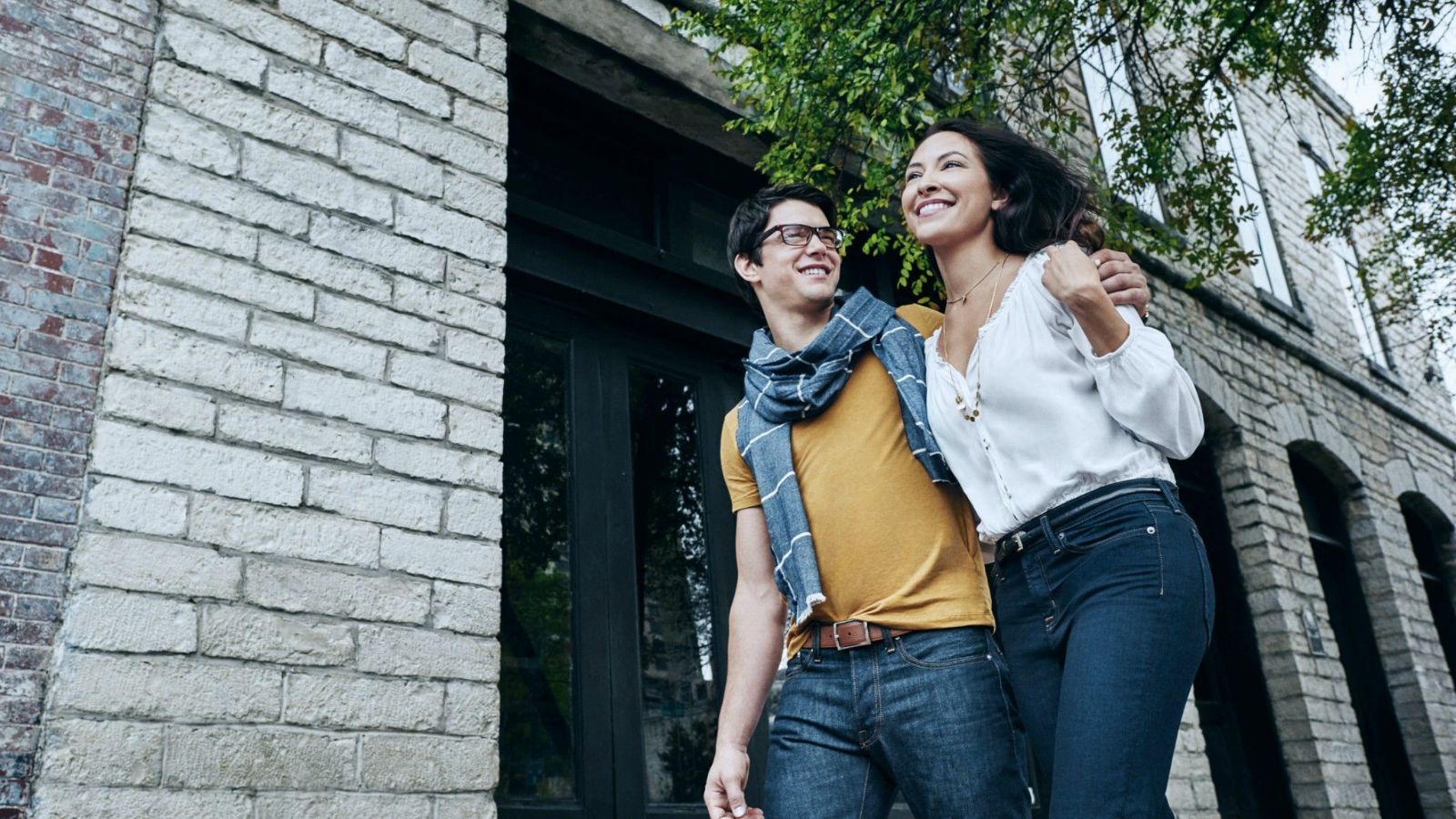 How Weird Street Faire – May 7
The 18th annual How Weird Street Faire will take place on Sunday May 7, 2017 from Noon to 8pm in downtown San Francisco. The event is centered at Howard and 2nd Streets, in the heart of the city's technology and art sectors. Filling in the faire will be thousands of people in colorful costumes dancing in the streets. There will be 11 stages of world-class electronic music. The legendary soundtrack to the Summer of Weird will be provided by the CCC, SomaFM, Symbiosis, Muti Music, Enchanted Forest, Northern Nights, Pulse SF, Temple Nightclub, Underground Nomads, Mountain Lion Hi-Fi, Cypher Sessions, Solid Gold Jacuzzi, and the Lagunitas Beer Circus. This is another "only in San Francisco" event. Learn more.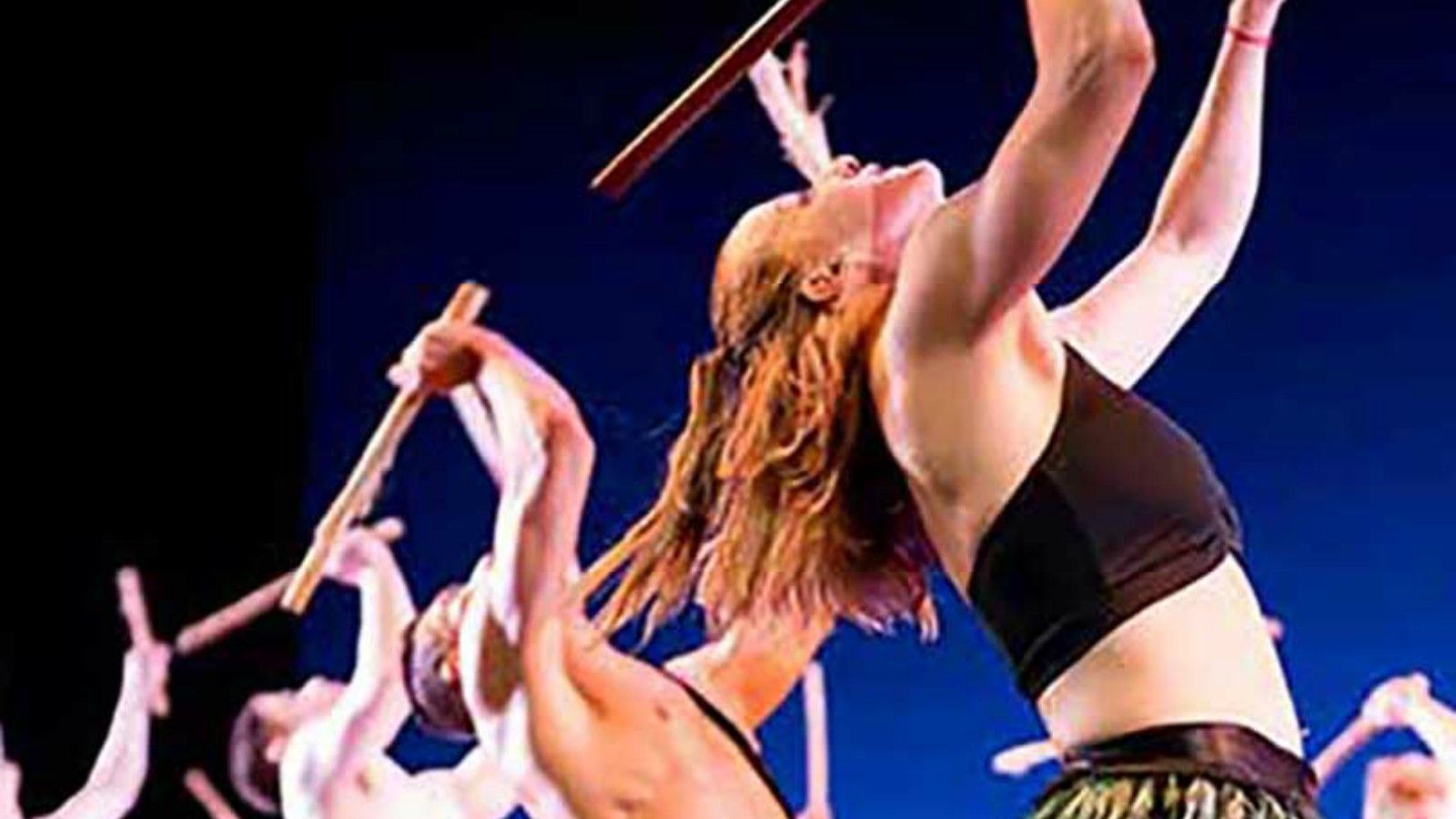 SF International Art Festival – May 24 – June 4
The San Francisco International Arts Festival is an exciting 11 day program featuring 65 ensembles and individual performing artists from the Bay Area and 12 different countries taking place at Fort Mason Center for Arts & Culture. It is a program that celebrates diversity, multiculturalism, curiosity and the value of otherness—a commitment that advocates for experiencing the cultural expressions of other societies and civilizations as a way to help understand and embrace them. Learn more.
Dining and Liquid Sustenance: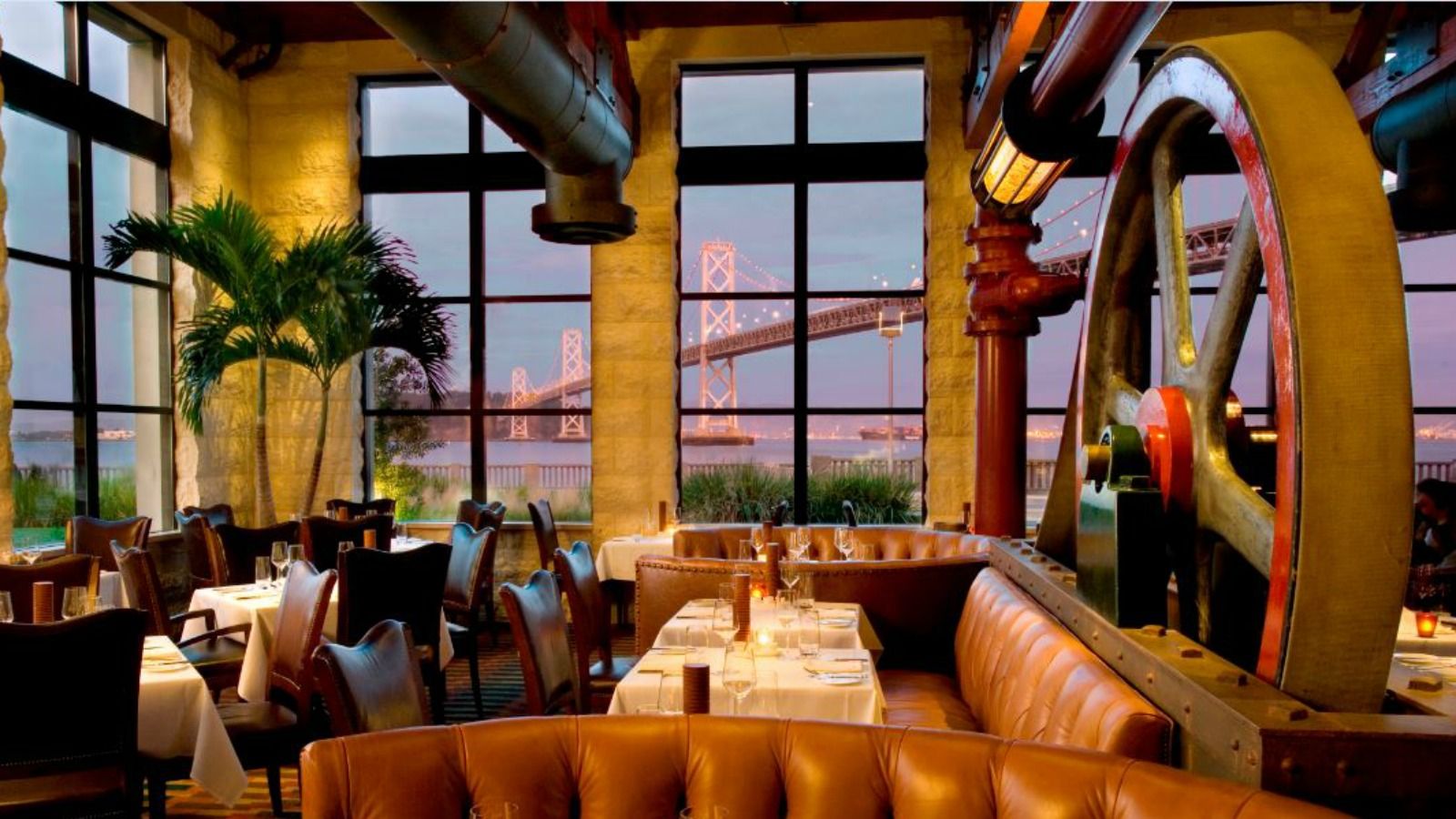 EPIC Steak
369 The Embarcadero
This classic steakhouse blends award-winning design and delicious innovative steakhouse cuisine to create a dramatic dining experience. Located on San Francisco's scenic waterfront, EPIC features panoramic views of the Bay, Bay Bridge, Treasure Island and the San Francisco Skyline. EPIC Steak is a unique addition to San Francisco's culinary landscape. Led by acclaimed Executive Chef Parke Ulrich, renowned for his elegant treatment of seafood at Waterbar, Chef Ulrich utilizes similar techniques on meat, creating preparations with a focus on simplicity and flavor. 369 The Embarcadero (415) 369-9955.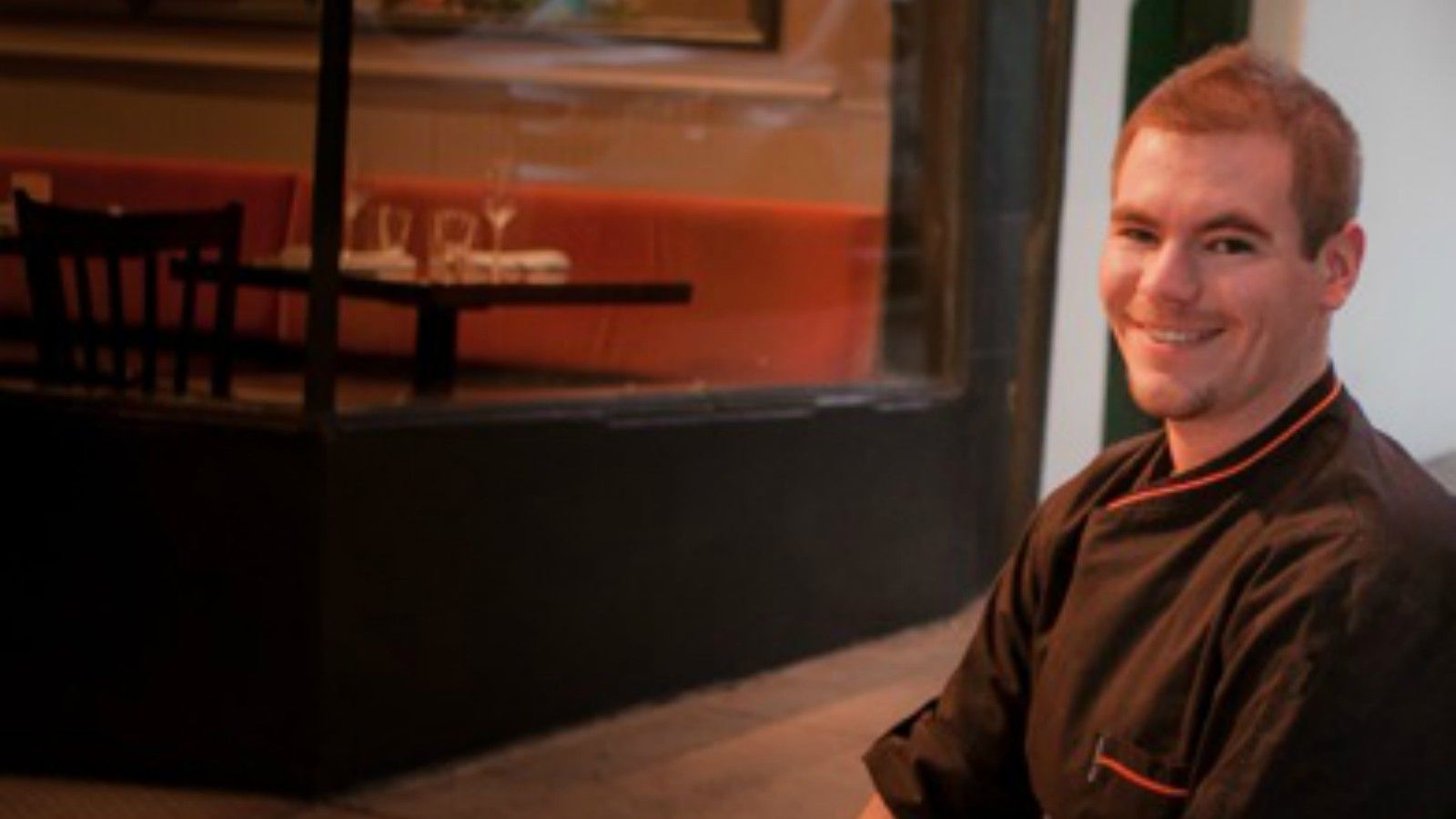 Seven Hills
1550 Hyde Street
Seven Hills is a rustic neighborhood bistro offering great Italian food, located in the Russian Hill Neighborhood of San Francisco. Chef Anthony Florian serves great fresh affordable food. Their emphasis is on homemade pastas. Check out the Kale Tagliatelle with Black trumpet mushroom sugo, fines herbs. The wine list is small but extremely well thought out and complements their cooking style. 1550 Hyde Street. (415) 775-1550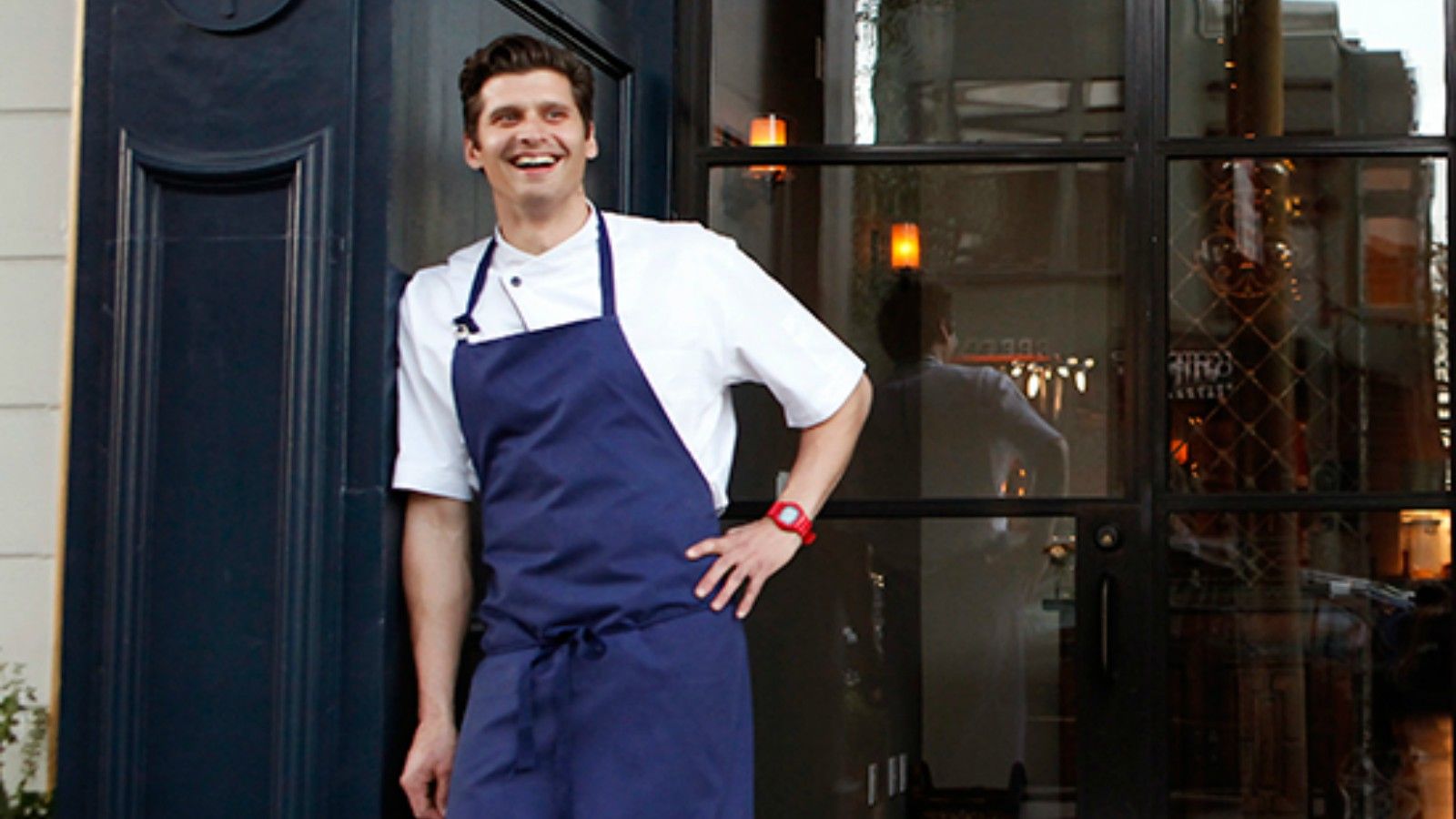 Nico
3228 Sacramento Street
Nicholas Delaroque earned a coveted Michelin star at Nico with an innovative menu at relative bargain prices. The food is modern French, embracing the delicacy and technique of the "fine dining" tradition and combining it with a modern, clean sensibility and seasonal, market driven ingredients. The 5-course tasting menu is offered at $70. Wine pairings are also available in addition to a full wine list. Service is efficient but still warm and friendly. 3228 Sacramento Street. (415) 359-1000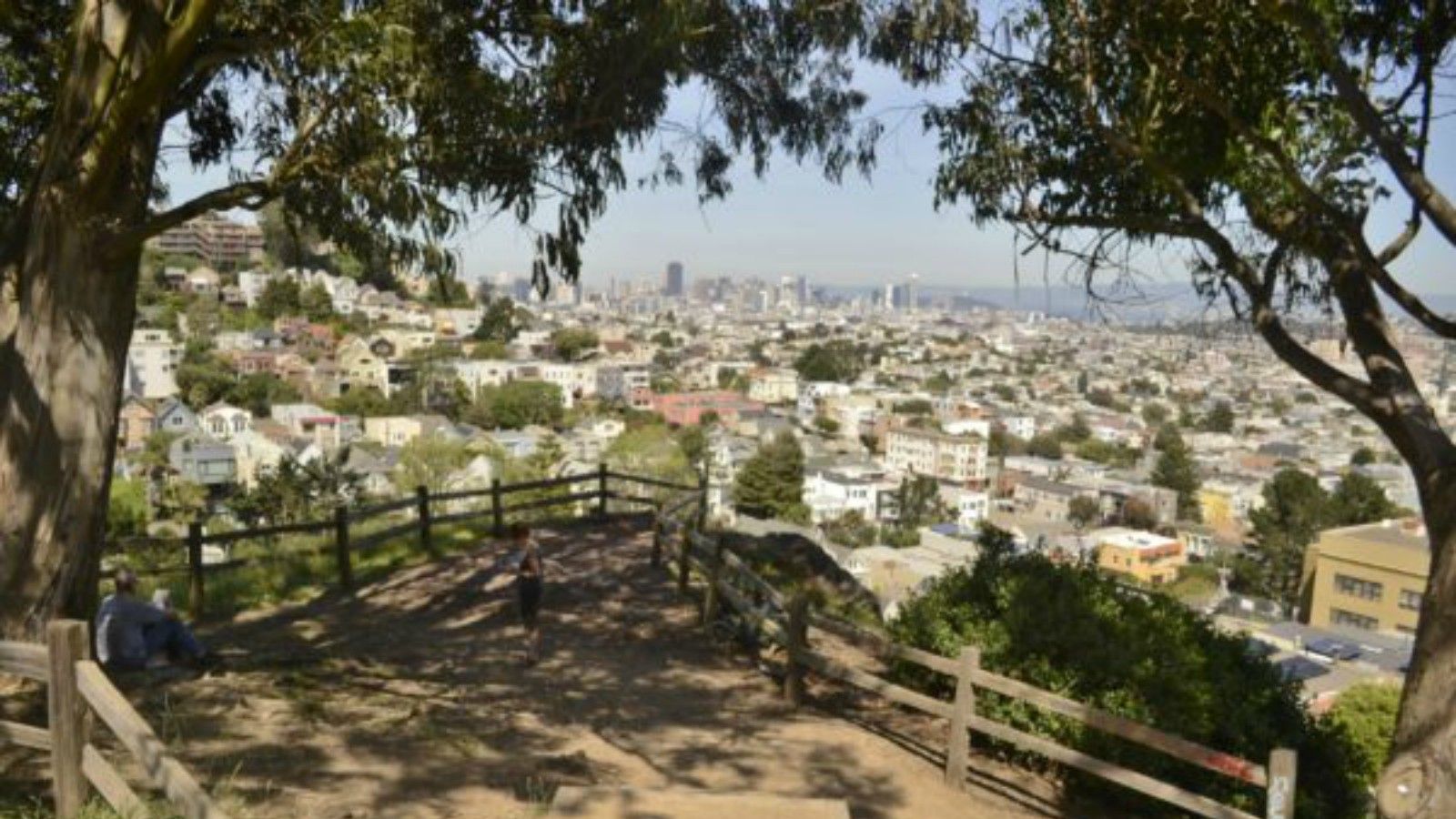 Billy Goat Hill
This hilltop park in the Diamond Heights neighborhood has amazing views of the city and bay, and a mix of urban forest and grassland plant communities. American kestrels and other raptors often soar overhead, hunting small mammals and reptiles. Billy Goat Hill has a small trail network consisting of 0.2 miles. The trail is made up of steep switchbacks up the hillside to a view point. The trail climbs a short distance further before flattening out near Beacon Street. Walter Haas Park is adjacent to Billy Goat Hill across Beacon Street. The park can be accessed from 30th street or Beacon Street. Street parking is widely available around the park.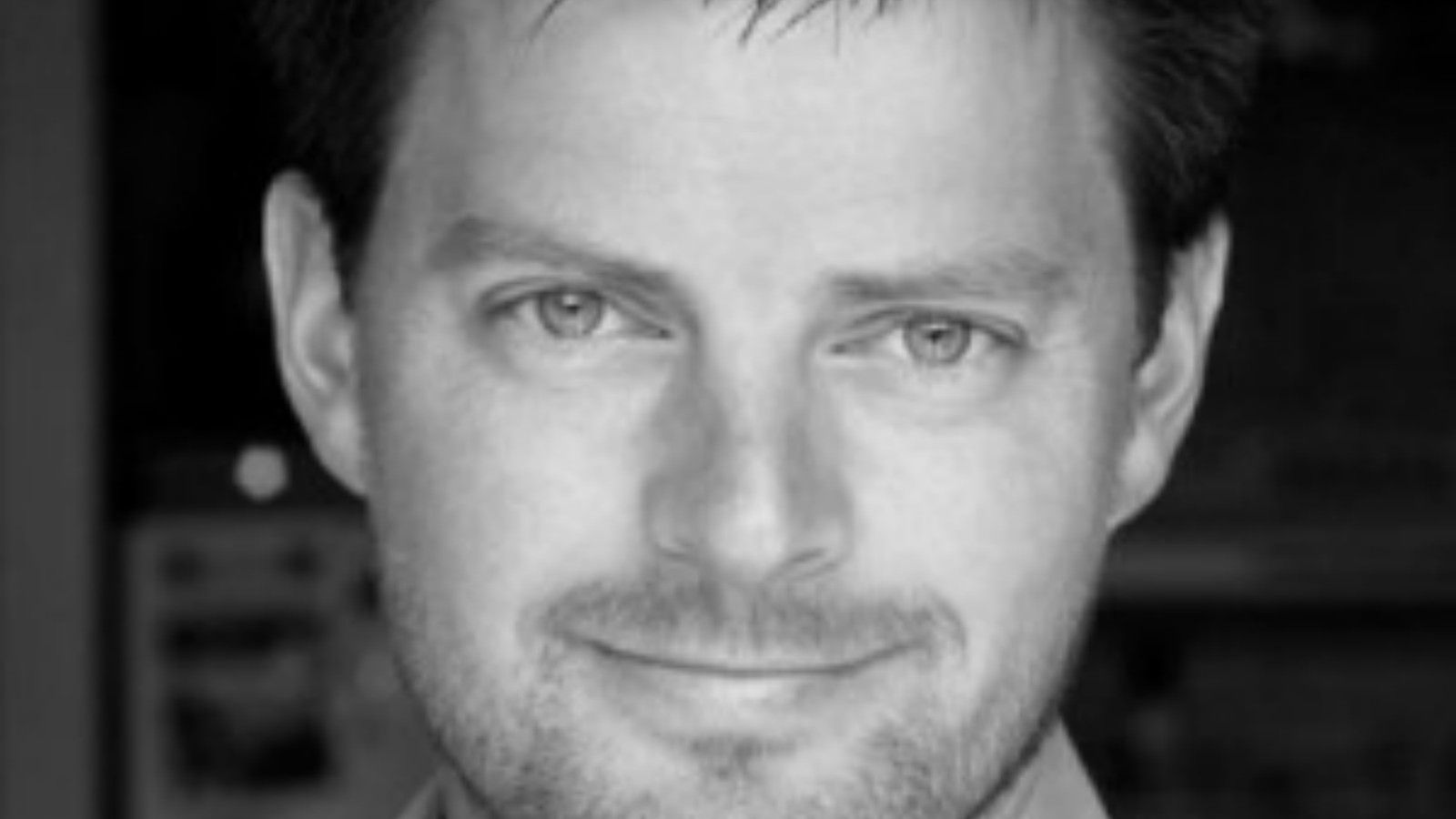 Mr. Tipple's Recording Studio
39 Fell Street
Mr. Tipple's Recording Studio offers live jazz every night. There's never a cover, just swing by and enjoy a cocktail. Mr. Tipple loves jazz, in all forms. Expect lots of Miles and Coltrane, then everything from Django to Monk. This is a place to come, enjoy a drink, sample the southern inflected menu and tap your toes. Jay Bordeleau, the owner, creator, and mastermind behind Mr. Tipple's Recording studio, has always loved the arts and is constantly driven by his it's-so-crazy-it-just-might-work ambition. 39 Fell Street. (415) 851-8561
Roman Holiday – May 23 – June 18
SHN Golden Gate Theatre, 1 Taylor Street
Based on the classic Academy Award®-winning film and featuring such unforgettable Cole Porter songs as "Night and Day," "Ev'ry Time We Say Goodbye," and "Easy to Love," ROMAN HOLIDAY – The Musical comes to San Francisco in the pre-Broadway premiere of the musical sure to steal your heart. For those few who haven't seen the film, it's about a European princess who escapes her entourage to see the sights. She is befriended by an American reporter who helps her elude her handlers. SHN Golden Gate Theatre, 1 Taylor Street. (888) 746-1799 Learn More.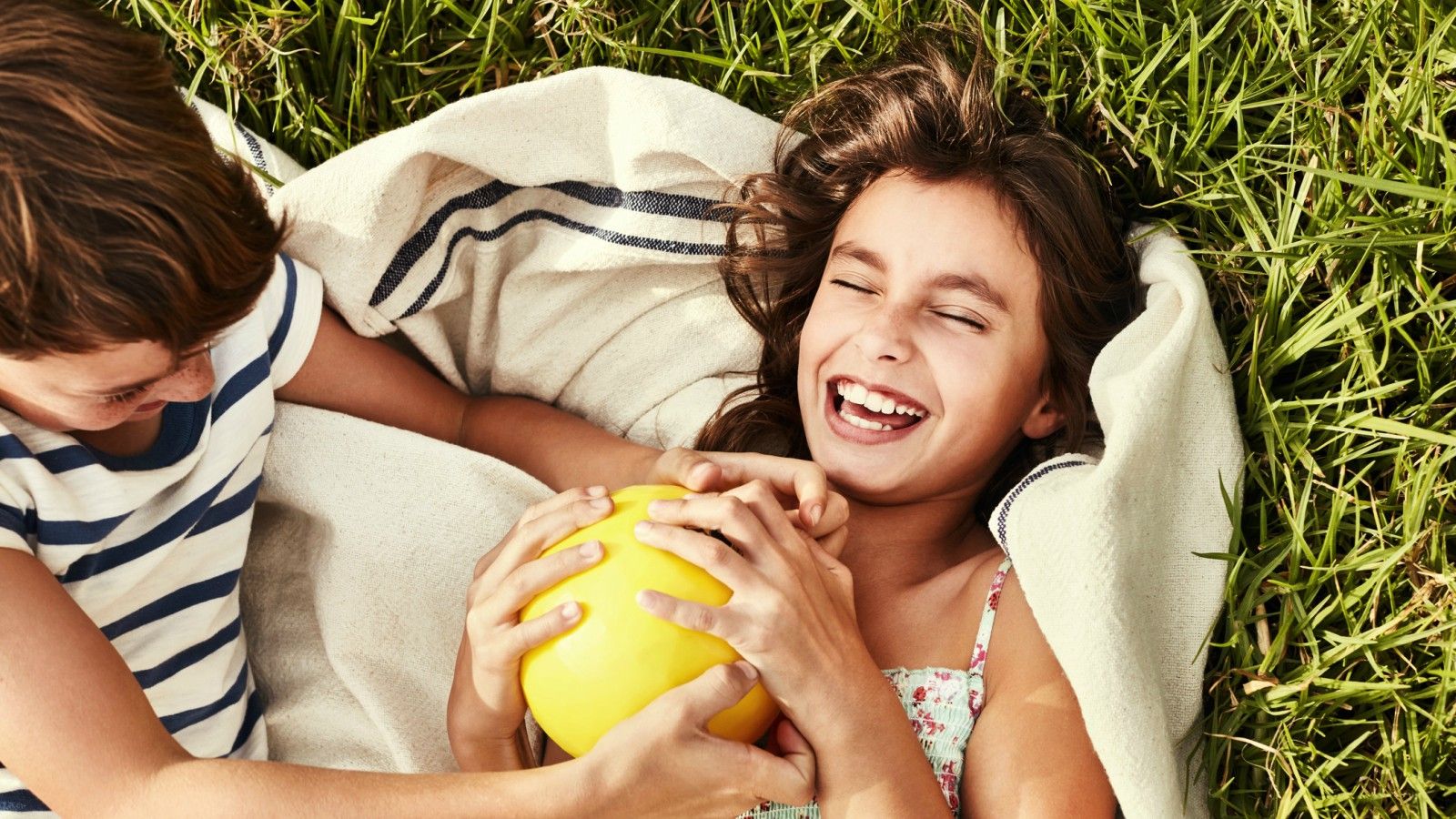 Extraordinary Playscapes – through July 8
San Francisco Main Library, Fisher Children's Center, 100 Larkin Street
This national exhibition and education program explores the latest thinking in playground design while presenting how vital free play is to childhood development, thriving communities, and social equity. Featuring over 40 international playgrounds, drawings, sketches, videos, scale models, and playable installations, the interactive exhibition examines the importance of play and the latest thinking in playground design. From towering treetop paths to hand-knit crochet playgrounds, visitors will discover how architects and designers worldwide are engaging diverse communities to translate play objectives into state-of-the-art and meaningful environments. San Francisco Main Library, Fisher Children's Center, 100 Larkin Street.
Day Trips:
Every month, I will highlight a short trip outside of San Francisco for those who may want to explore a little outside the city.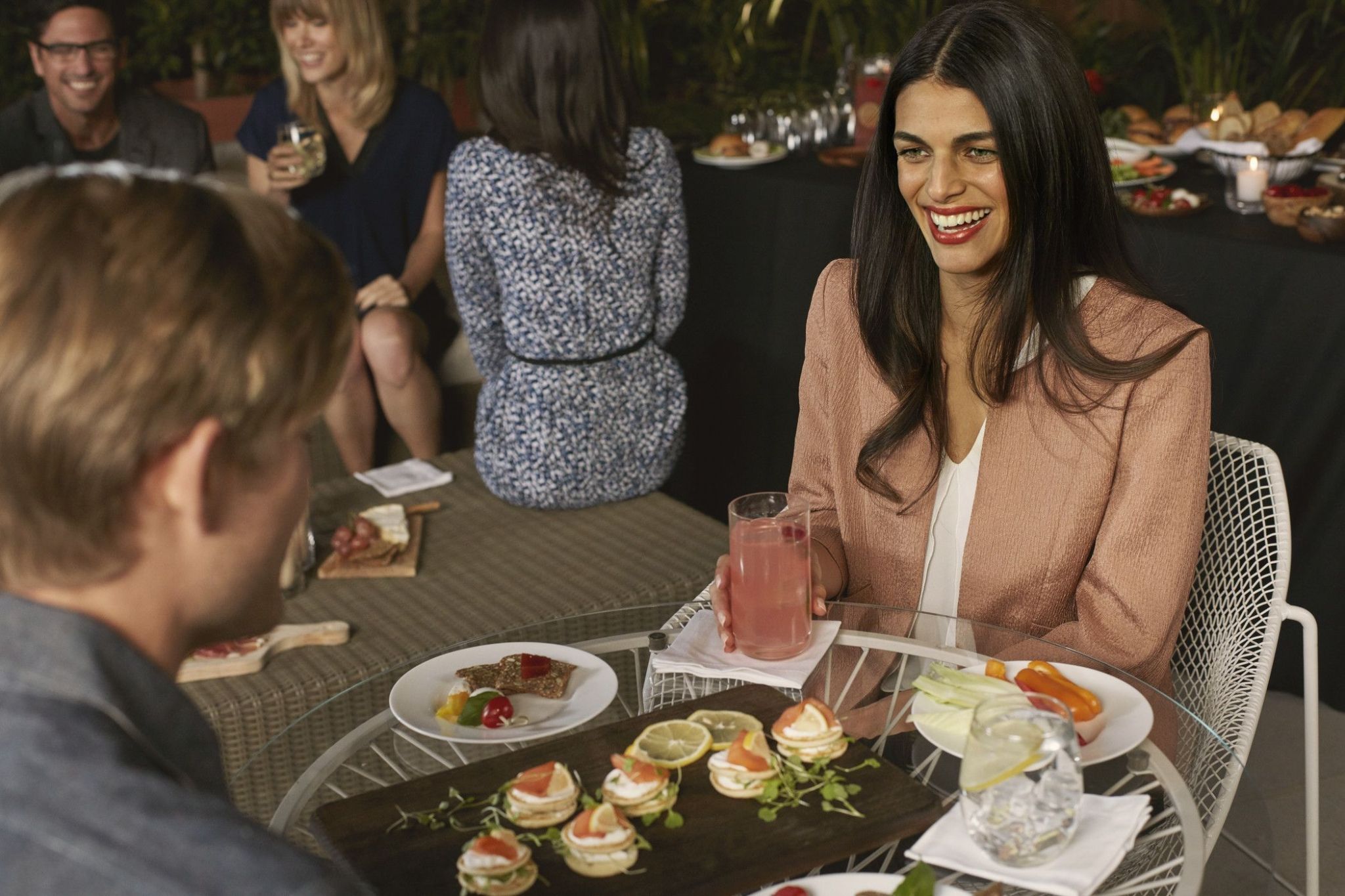 Skyline Boulevard
42 miles, 1 hour 40 minutes
State Route 35 (SR 35), generally known as Skyline Boulevard, is a two-lane road running mostly along the ridge of the Santa Cruz Mountains from San Francisco at State Route 1 to Highway 17 in Santa Clara County. Because of its high elevation and location, it is one of the few places on the southern portion of the San Francisco Peninsula from which the San Francisco Bay and the Pacific Ocean are both visible at the same time. It also provides scenic views of the Silicon Valley Metropolitan Area. Make a pit stop at Alice's Restaurant in Woodside.