Things to Do in Fisherman's Wharf
Hotel Manager's Picks
It's a sports frenzy for us here in the Bay Area. The Golden State Warriors are in the NBA finals for the second year in a row after a fabulous game 7 win over the OKC Thunder. Our San Jose Sharks made it to the NHL finals as well, battling the Pittsburgh Penguins for the Stanley Cup. And let's not overlook the San Francisco Giants who are leading the National League West by four and a half games. You gotta love our Bay Area teams and all the fanatic fans.
Here are few of my favorites to enjoy. Be sure to also visit our calendar of events page on this website for details. Our concierge staff is also a great resource for preplanning. They can be reached at concierge@sheratonatthewharf.com.
Enjoy your stay at Sheraton Fisherman's Wharf and your visit to San Francisco.
What's your favorite spot in San Francisco? Share on Facebook.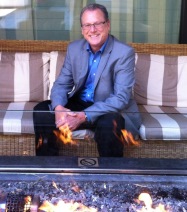 Here are my picks for the month of June: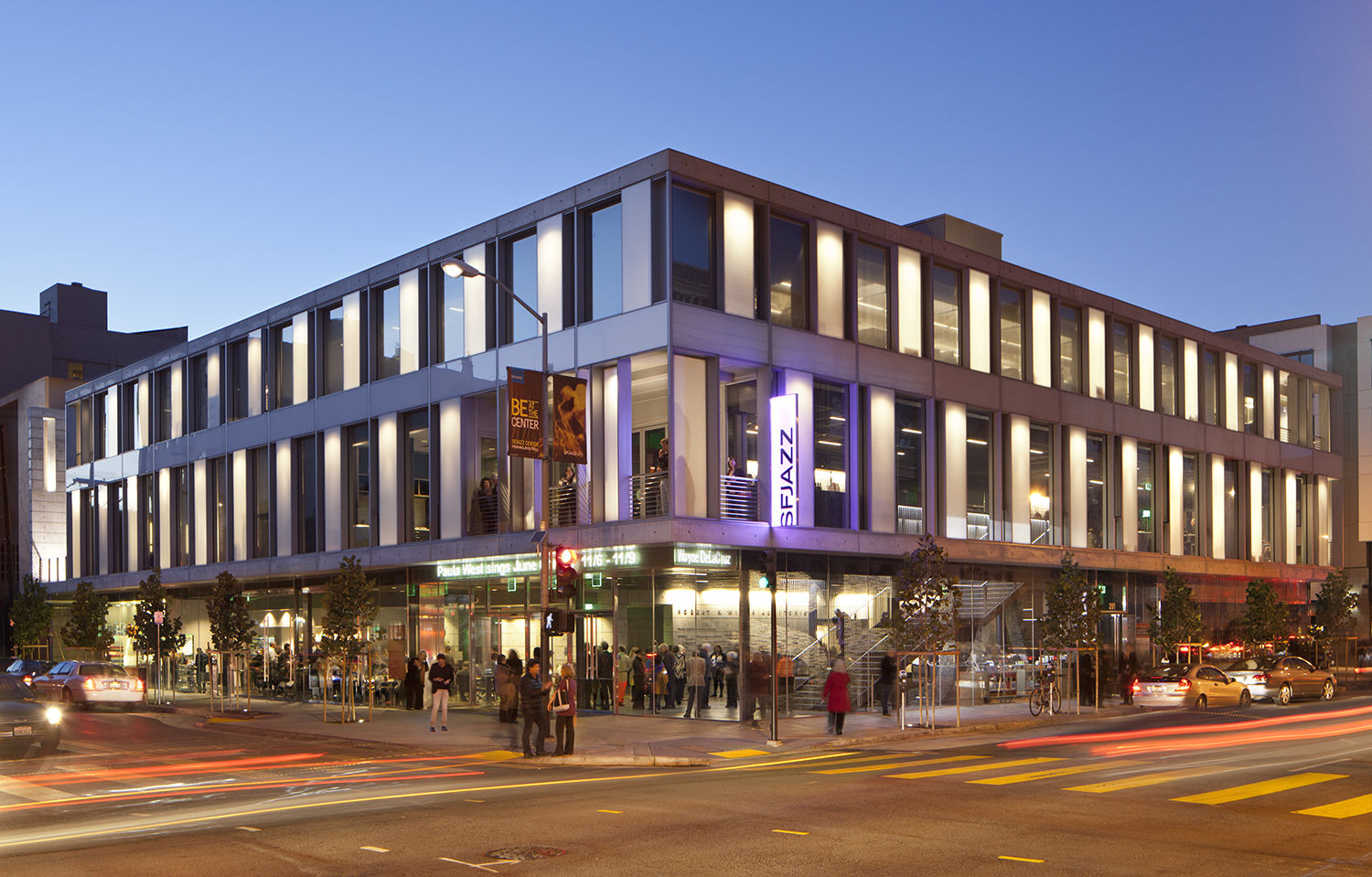 San Francisco Jazz Fest
The 34th San Francisco Jazz Festival runs June 7 to June 19 and will present 43 concerts over 13 with an eclectic lineup of legendary performers and up-and-coming artists from around the Bay Area and the world. Highlight artists include Ravi Coltrane, Miles Electric, Fourplay and Chick Corea. Performances will take place at the SFJAZZ Center's Robert N. Miner Auditorium, Joe Henderson Lab, Davies Symphony Hall, and Herbst Theatre. Learn more >>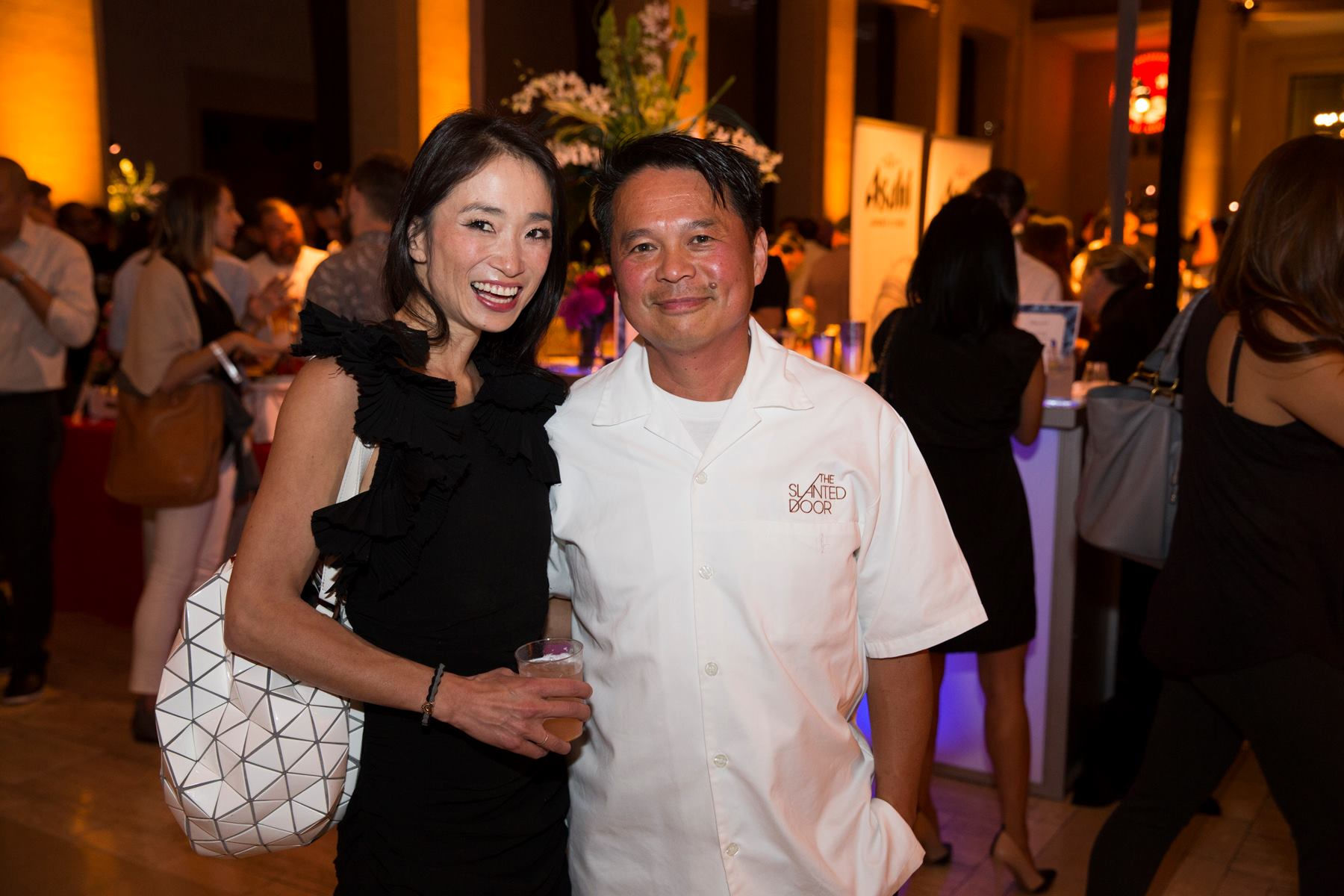 LUCKYRICE - June 24
Bently Reserve, 301 Battery St
One of the best eating cities for Asian food, the LUCKYRICE SF Feast is always packed with the best of the local superstar chefs — from Charles Phan to Michael Mina, Chris Cosentino to Morimoto. This year, they take over the opulent Bently Reserve with a new line-up of chefs who are redefining the Bay Area's unequivocally forward-thinking culinary scene — where Asian food is everyday grub, yet also an expression of the Bay Area's bounty and ethos for seasonal, sustainable, local, GOOD food. San Francisco is a mash-up of cultures and inter-generational harmony— a co-existence that has found expression mostly notably through its cuisine — at once popularized, personal, "disruptive" yet always brimming with Asia Pacific influences. Bently Reserve, 301 Battery St. Learn more >>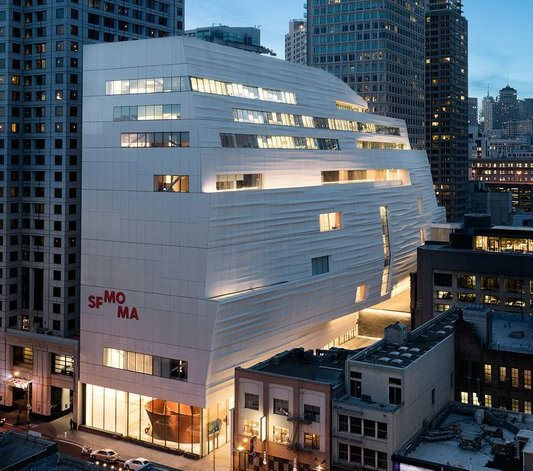 SFMOMA
151 Third Street
The transformed and expanded San Francisco Museum of Modern Art (SFMOMA) opened to the public on Saturday, May 14. Purpose-built to showcase the museum's celebrated collection, the new SFMOMA was designed by the architecture firm Snøhetta, and seamlessly integrates a 10-story expansion with the original Mario Botta–designed building. With nearly three times more gallery space than before, the museum is opening with 19 special exhibitions, including a curated selection of 260 postwar and contemporary works from the distinguished Doris and Donald Fisher Collection, the first presentation of more than 600 works promised through the museum's Campaign for Art, cherished favorites from SFMOMA's permanent collection and works specially commissioned for the new museum. The expansion includes 170,000 square feet of new and renovated indoor and outdoor galleries tailored to the collection, enabling SFMOMA to display more of its outstanding holdings of modern and contemporary artworks. Learn more >>
Dining and Liquid Sustenance: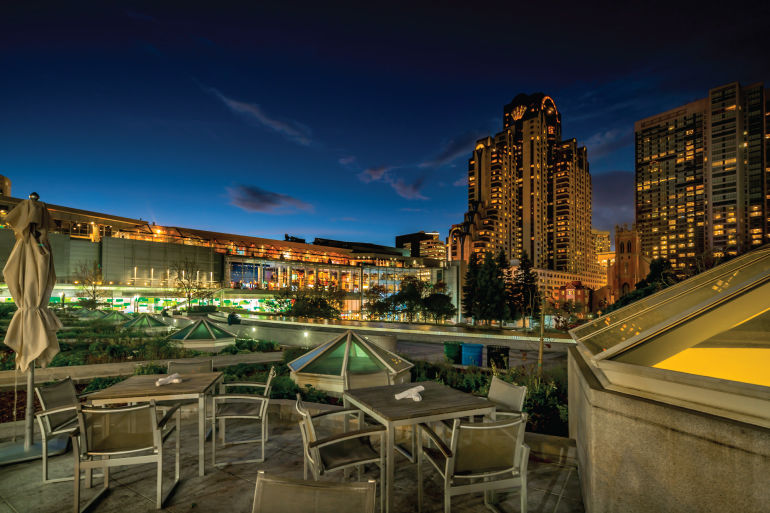 B Restaurant and Bar
720 Howard St (415) 495-9800
They are a modern bar and restaurant above the beautiful Yerba Buena Gardens that offers seasonal artisan cocktails, fine farm-to-table cuisine, and panoramic views of the San Francisco skyline. This is the perfect locale to escape the city for a lunch, dinner and most importantly, happy hour. B is known for its seasonal cocktails, local ingredient based menu and raw bar. The B Restaurant & Bar wine and beer list focuses on California-based, small production wineries and breweries. Learn more >>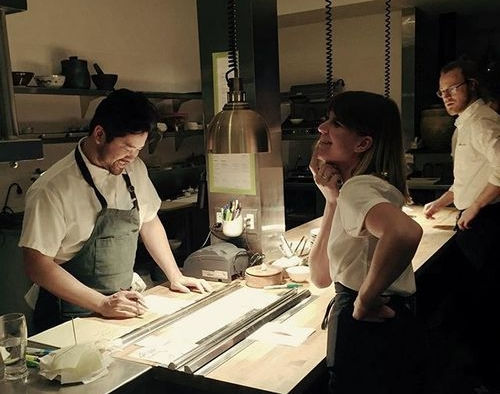 Mister Jui's
28 Waverly Pl. (415) 857-9688
The traditional Chinese banquet is getting a major upgrade thanks top Chef Brandon Jew, formerly of Bar Agricole and Quince. He combines traditional Chinese cuisine with a keen attention to fresh, local ingredients. This includes local farmers cultivating traditional Chinese ingredients specifically for his restaurant. It's a grand setting and the open kitchen with nothing but woks inside, is a show in itself. The menu is $69 per person for five dishes served banquet style. (i.e. the whole table orders together.) Tableside service is able for many of the signature dishes. Learn more >>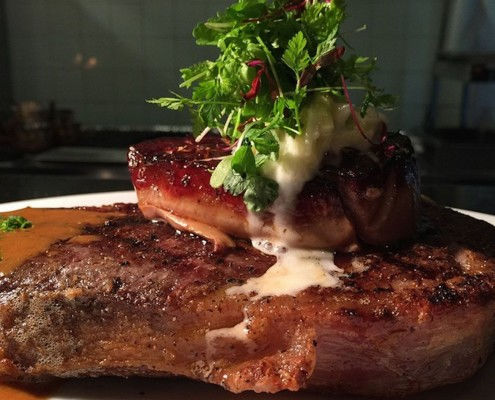 Alexander's Steakhouse
448 Brannan Street (415) 495-1111
Located in the SoMa district of San Francisco, Alexander's Steakhouse features a meticulously curated beef program with emphasis placed on highlighting small farms from the US, Australia, and Japan. Alexander's Steakhouse features Greater Omaha Prime beef, dry-aged for 28 days resulting in unmatched flavor and texture. Imported and domestic wagyu also play a prominent role on their menu offering Japanese beef from nine prefectures. Executive Chef, Marc Zimmerman develops the unique culinary experience at Alexander's. The restaurant has been recently named "New and Notable" by Wine and Spirits Magazine and "Top Ten Steakhouses in America" by Gayot. . Learn more >>

China Beach
China Beach is in a tiny cove tucked between Lands End and Baker Beach in the Sea Cliff neighborhood of San Francisco. This sheltered pocket of sand features a picnic area, sunbathing, good play spots for children, and spectacular views of the Marin Headlands and Golden Gate. Legend has it that local residents named China Beach for the Chinese fishermen who, long ago, anchored their junks in the cove and camped on the beach. You can see a monument to these early residents at the trailhead near the parking area at the end of Sea Cliff Avenue. Learn more >>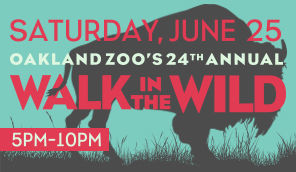 Oakland Zoo Walk in the Wild – June 25
Oakland Zoo, 9777 Golf Links Rd, Oakland, CA (510) 632-9525
The East Bay Zoological Society presents Oakland Zoo's
24th Annual Walk in the Wild: An Epicurean Escapade! Walk in the Wild, Oakland Zoo's largest annual fundraiser, offers guests an enchanting evening of live musical entertainment, scrumptious dining from the Bay Area's top chefs and restaurants, an impressive selection of regional beers and wines, and dessert and dancing under the stars. (Due to the service of alcohol, adults only. No guests under 21 please.) Ride the Oakland Ferry to Jack London Square and take a taxi or Uber to the Zoo. Learn more >>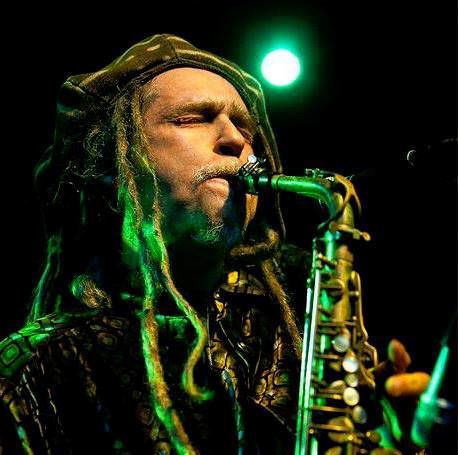 David Byrd & Byrds of a Feather
20 Cosmos Place, (415) 931-3600
David Byrd plays a new kind of jazz reggae blend that is definitely on the cutting edge. David Byrd and Byrds of a Feather have been creating music together since 1983 and have released 5 CD's. In addition to their over 50 original compilations, they cover reggae and jazz greats such as Bob Marley, Steel Pulse, Luciano, Horace Silver and Hank Crawford. See them every Wednesday night from 7 – 10 pm at Le Colonial. Best yet, no cover! Learn more >>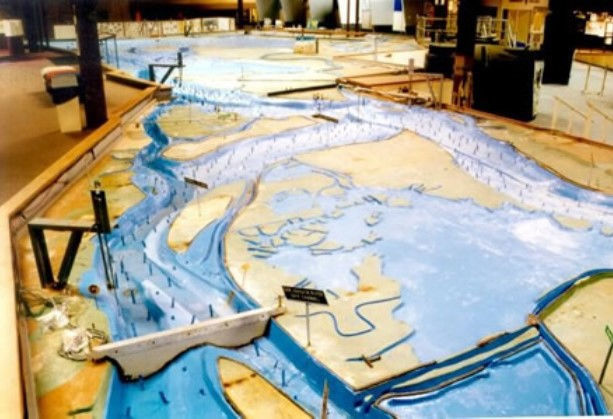 The Bay Model
Bay Model Visitor Center, 2100 Bridgeway, Sausalito (415) 332- 3871
The Bay Model Visitor Center is a fully accessible education center administered by the U.S. Army Corps of Engineers which hosts a working hydraulic model of the San Francisco Bay and Sacramento - San Joaquin River Delta System. The model provides scientists, educators and visitors interested in San Francisco Bay and the Bay - Delta Model a unique opportunity to view the complete bay-delta system at a glance. Group tours are available and can be tailored to various technical levels. The Corps of Engineers encourages visits by scientific and technical groups provided they meet certain criteria. Learn more >>
Day Trips:
Every month, I will highlight a short trip outside of San Francisco for those who may want to explore a little outside the city.
Point Reyes
36 miles, 85 minutes by car. Four towns comprise the communities of Point Reyes: Bolinas, Olema, Inverness, and Point Reyes Station. There is plenty to do and see. Be sure to visit Point Reyes National Seashore, stop in for fresh oysters at Hog Island Co, tour the Historic Ranches and Bolinas Lagoon, home of many migrating water fowl. The drive up CA route 1 is a thrill ride in itself. Learn more >>