Things to Do in Fisherman's Wharf
Hotel Manager's Picks
Well, the kids are back in school and the tidal wave of tourists is starting to recede but September still is a beautiful month to visit San Francisco. Aside from a few less people, the weather is generally more sunny and warm as we go into the fall.
Here are few of my favorites to enjoy. Be sure to also visit our calendar of events page on this website for details. Our concierge staff is also a great resource for preplanning. They can be reached at concierge@sheratonatthewharf.com.
Enjoy your stay at Sheraton Fisherman's Wharf and your visit to San Francisco.
What's your favorite spot in San Francisco? Share on Facebook.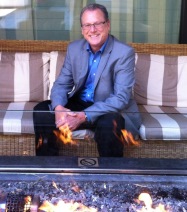 Here are my picks for the month of September:
San Francisco Shakespeare Festival – Sept 24 – Oct 2
Jerry Garcia Amphitheater, McLaren Park, 50 John F. Shelley Dr. (415) 558-0888
Enjoy free Shakespeare in the park when San Francisco Shakepeare Festival presents The Winter's Tale in McLaren Park. Luminous and heartbreaking, tragic and gloriously funny, The Winter's Tale is the crowning achievement of Shakespeare's late career, a magical tale that swoops across continents, generations, and genres to its bittersweet and beautiful conclusion. King Leontes of Sicilia trusts his own paranoid beliefs against all evidence to the contrary, plunging his kingdom into a chain of tragedies - culminating in Shakespeare's most famous stage direction, "Exit pursued by a Bear." Learn More>>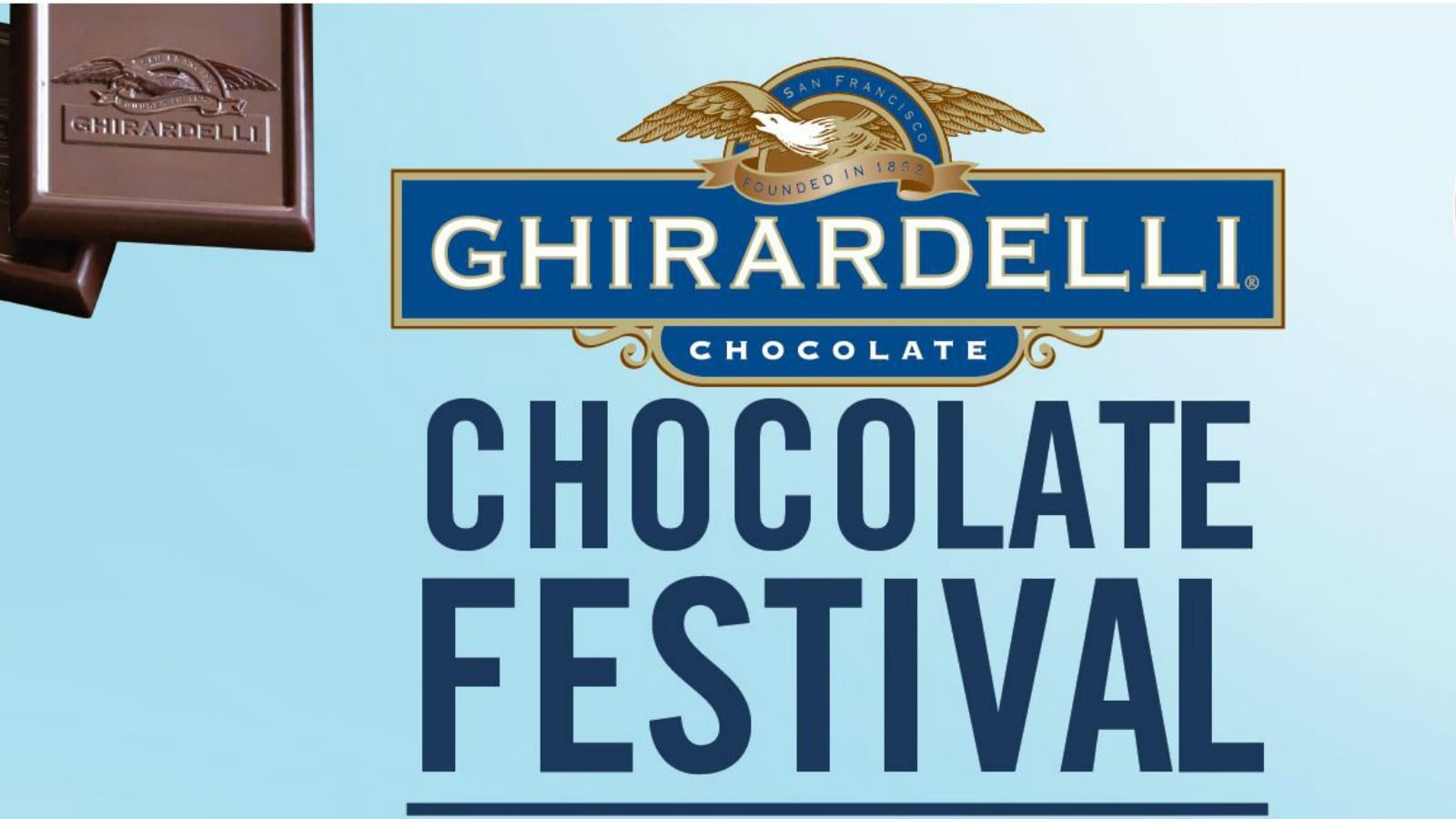 Ghirardelli Chocolate Festival – Sept 10 - 11
Ghirardelli Square - 900 North Point Street.
This annual event in nearby Ghirardelli Square celebrates everything chololate. Enjoy the Ghirardelli Chocolate Lounge where adult beverages slam head first into the chocolate experience. Watch six lucky individuals compete in the Ghirardelli Chocolate Earthquake Ice Cream Eating Contest where they compete to see who can eat the most ice cream – without the use of their hands! The Ghirardelli Chocolate Festival hosts over 50 vendors, culinary demos by top dessert professionals and the popular Ghirardelli Chocolate Lounge. The best part? 100% of the profits from this event are donated to San Francisco non-profit, Project Open Hand. Learn More>>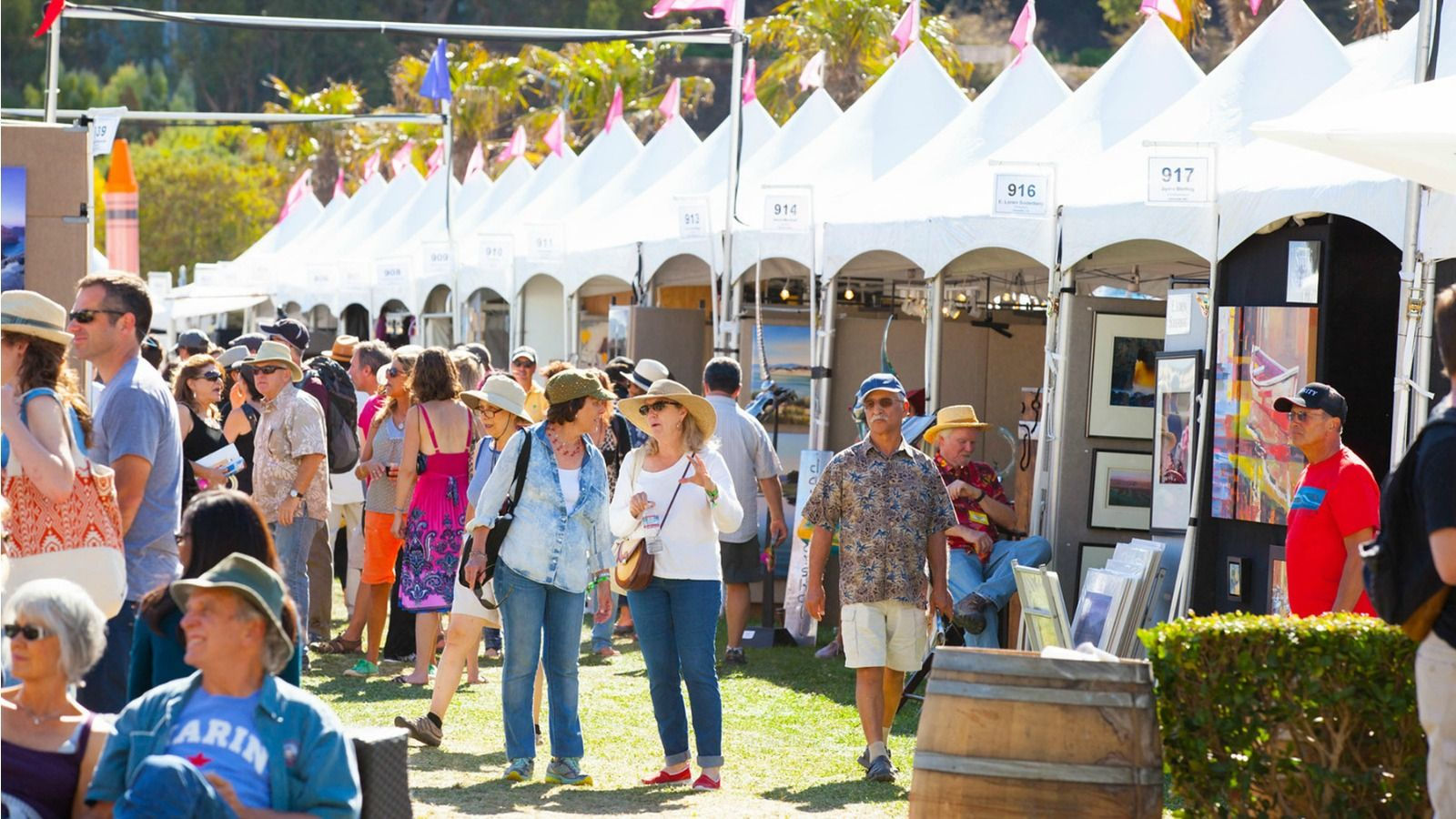 Sausalito Art Festival – Sept 3 - 5
Sausalito, CA Waterfront
More than 270 award-winning artists from around the country and some 30,000 patrons flock to the waterfront village of Sausalito, California, on Labor Day weekend each year for the annual Sausalito Art Festival. One of the oldest, most prestigious and most anticipated open-air art events in the country—the Sausalito Art Festival has set the standard for quality, variety, innovation and scope of artistry for more than 60 years. The event has also attracted a huge following for its celebrated entertainment lineup, special exhibitions and cornucopia of food, beer and wine — transforming the charming seaside village of Sausalito, California into a three-day "Camelot" of art and community. Participating artists are selected by a rigorous jury process and exhibit a range of work, including painting, sculpture, drawing, ceramics, glass, fiber and fashion, wood, photography, mixed media and more. Learn More>>
Dining and Liquid Sustenance: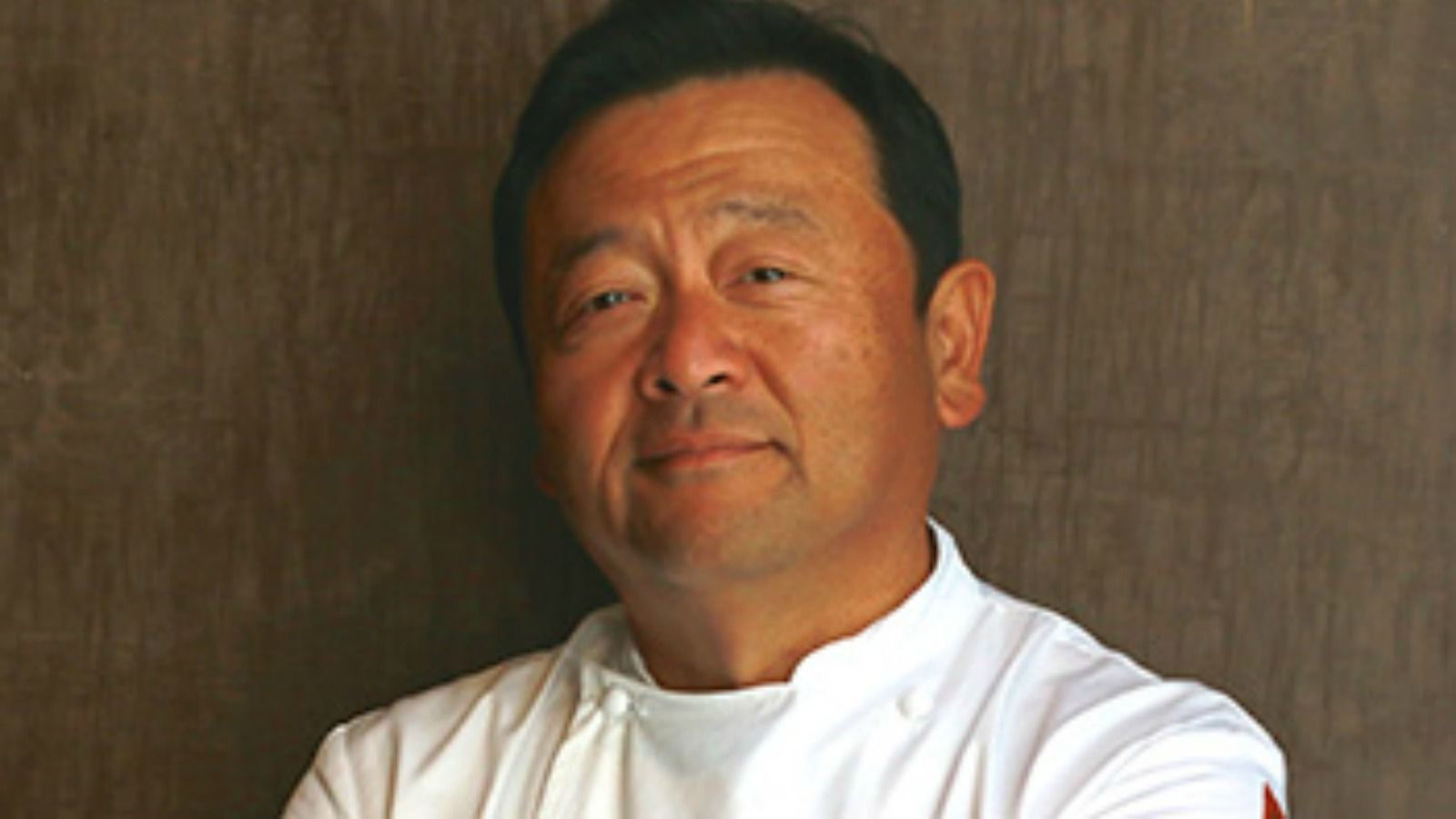 The Ramen Bar
101 California Street. (415) 684-1570
Collaboration between chefs Ken Tominaga and Michael Mina, THE RAMEN BAR is a fast casual concept which blends rich California cooking philosophy with Japanese technique and ingredients to create a new variation on Japanese ramen with West Coast style, as well as a selection of poke bowls, noodle dishes, snacks and sandwiches. With a take-out and dine in option, this San Francisco Financial District hotspot offers the convenience to order ahead, order for office deliveries for the next big meeting, or the perfect spot to happy hour with sapporos, sakes and snacks. Learn More>>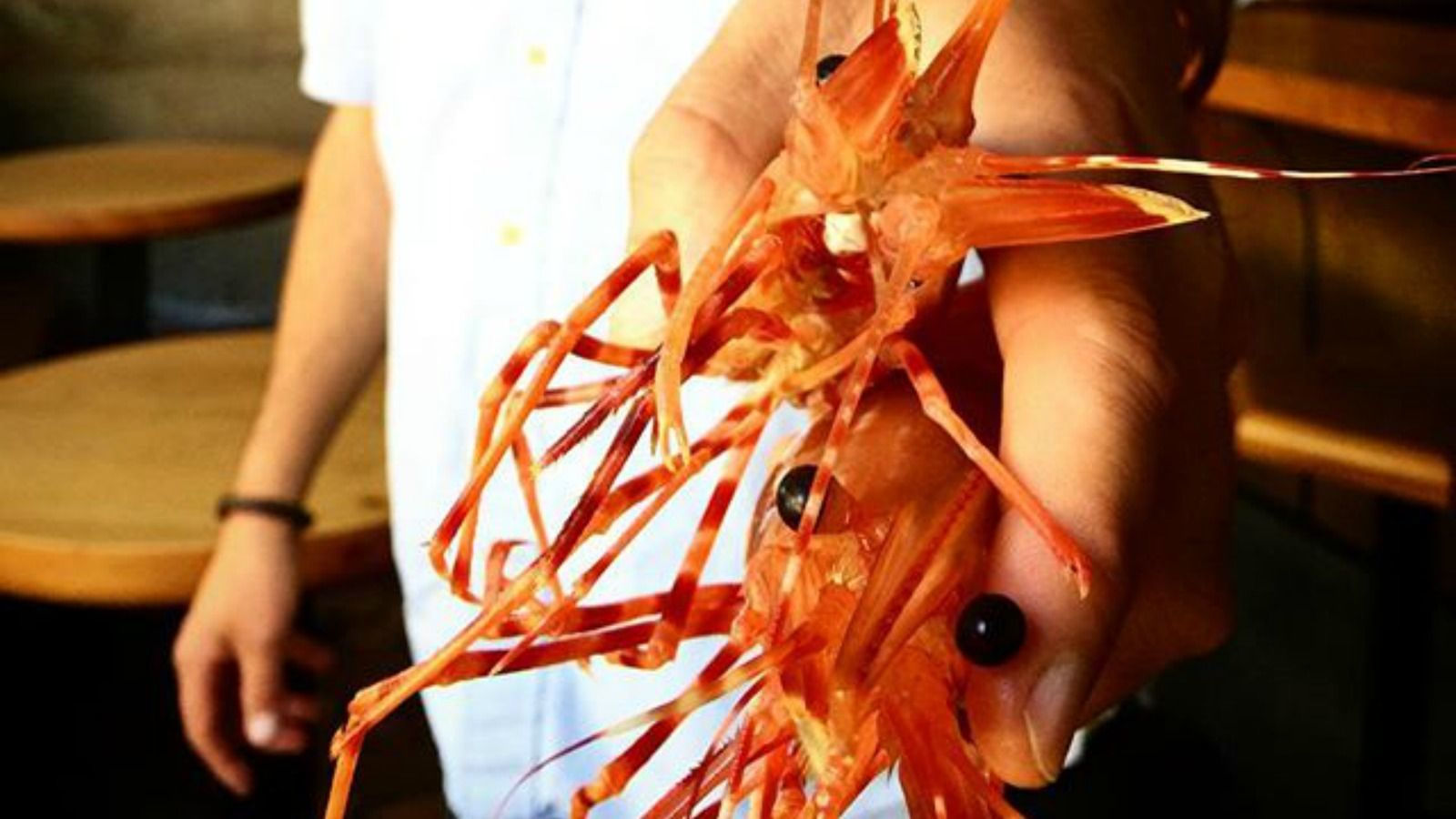 The Progress
1525 Fillmore Street
The sister restaurant to State Bird Provisions (right next door), The Progress is also the vision of chef-owners Stuart Brioza & Nicole Krasinski, but with a broader scope: a choose-your-own-adventure family-style menu that exemplifies contemporary, rustic California cooking. Dinner in the dining room features a $62/person menu, including snacks from the kitchen and four large platters chosen by each table and scaled to the size of the group. The bar in front is open to walk-ins all night and features an à la carte version of the menu. An expansive and eclectic wine list as well as a carefully curated cocktail program round out the festive offerings. Learn More>>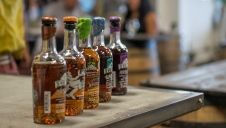 Seven Stills Brewery & Distillery
1439 Egbert Ave Unit C
A new craft distillery from a pair of beer and whiskey enthusiasts is taking shape and it's called Seven Stills. It's the project of two guys, Tim Obert and Clint Potter who studied business together at UC Santa Cruz, and it was inspired in part by Obert's four-year-old obsession with brewing beer. "Not a lot of people know the connection between brewing and distilling," Obert says. "When you're making whiskey you're basically starting with a really low-quality beer. And we want to play off of that connection with our brand, using different beer styles as the basis for our whiskeys." In the works, for example, are Chocasmoke, a whiskey inspired by chocolate stout beer; and Simple Belg, an aged whiskey inspired by a Belgian Dubbel. Learn More>>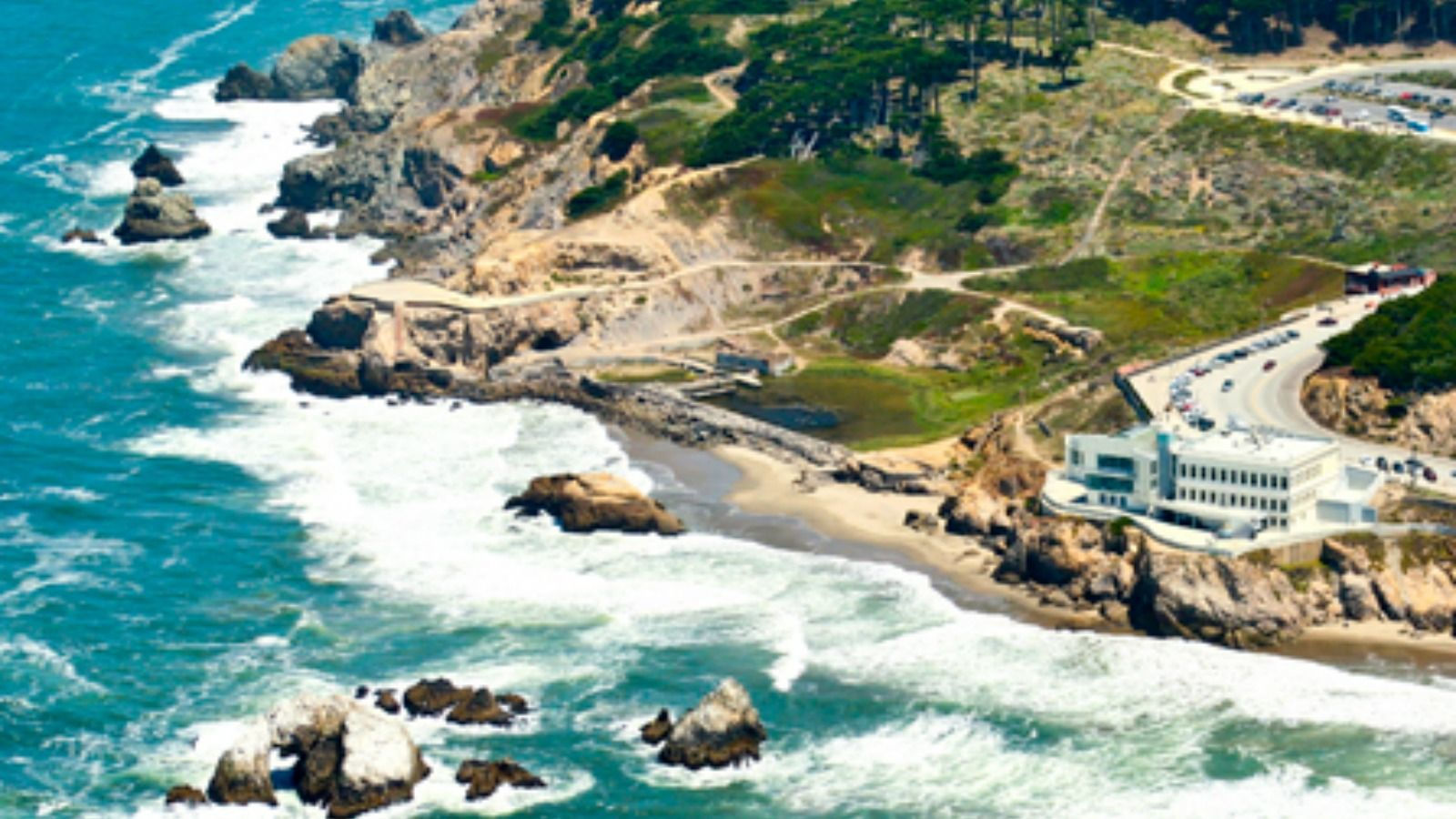 Lands End
680 Point Lobos Ave (415) 426-5240
Lands End is a park in San Francisco within the Golden Gate National Recreation Area. It is a rocky and windswept shoreline at the mouth of the Golden Gate, situated between the Sutro District and Lincoln Park and abutting Fort Miley Military Reservation. A memorial to the USS San Francisco stands in the park. Numerous hiking trails follow the former railbeds of the Ferries and Cliff House Railway along the cliffs and also down to the shore. Additionally, Lands End contains the ruins of the Sutro Baths. Other historic sites include numerous shipwrecks, which are visible at low tides from the Coastal Trail and Mile Rock. A visitor center, Lands End Lookout, is located at 680 Point Lobos Ave. Learn More>>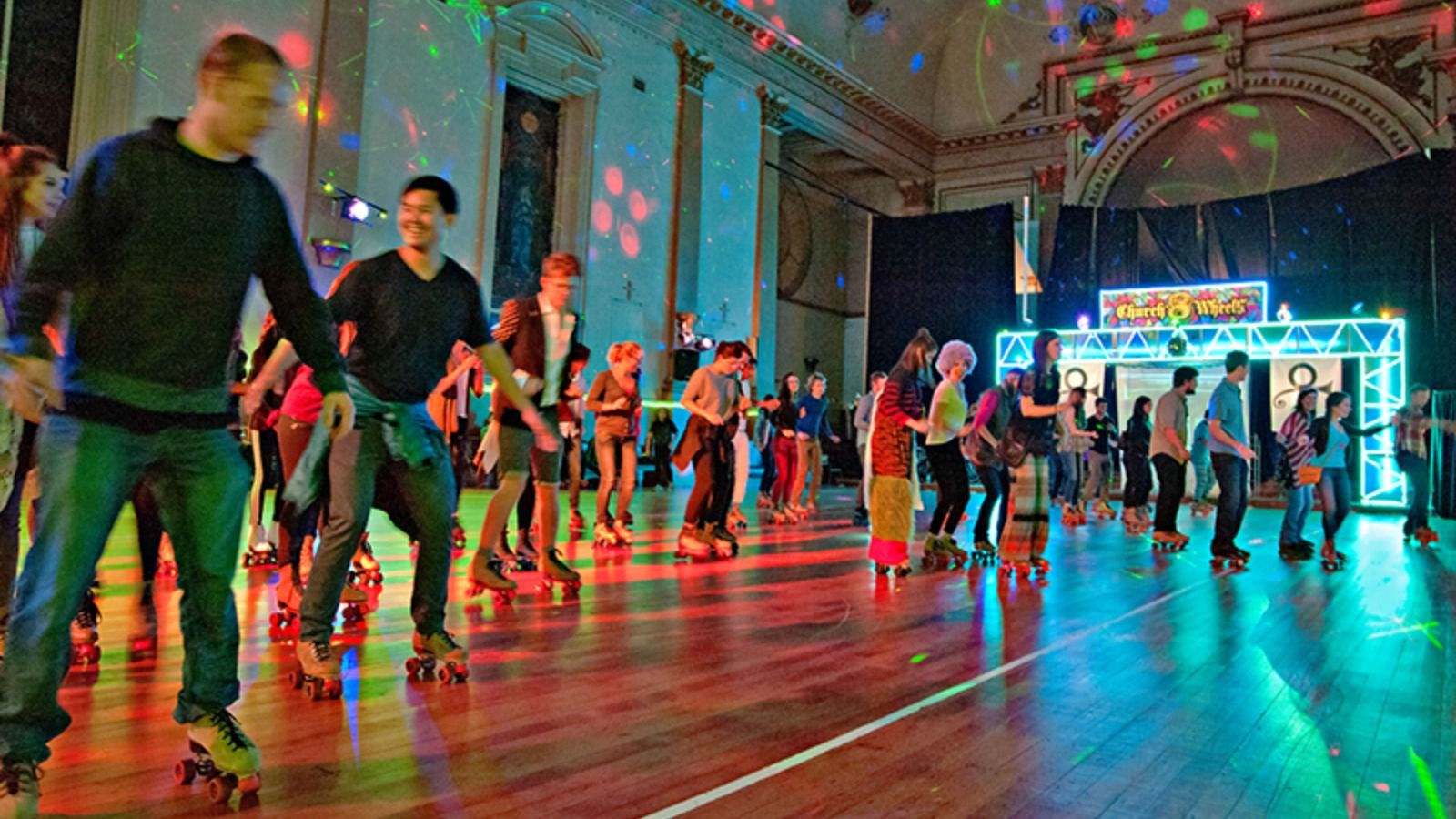 Church of 8 Wheels
554 Fillmore St. @ Fell (415) 752-1967
Church of 8 Wheels - The Church of 8 Wheels is an "only in San Francisco" rolligious experience. Come join D. Miles, San Francisco's "GodFather of Skate" and the Holy Rollers of the Church of 8 Wheels as he gets his skate groove on at the Church of 8 Wheels (formerly Sacred Heart Church). The Church of 8 Wheels is a fantastic place to skate. We'll be rockin' da house with the best oldschool funk and roller disco ever played for your pleasure. They're open Fridays and Saturdays with lessons and family sessions on Saturday afternoon. Admission is only $10 and skate rentals are $5. Learn More>>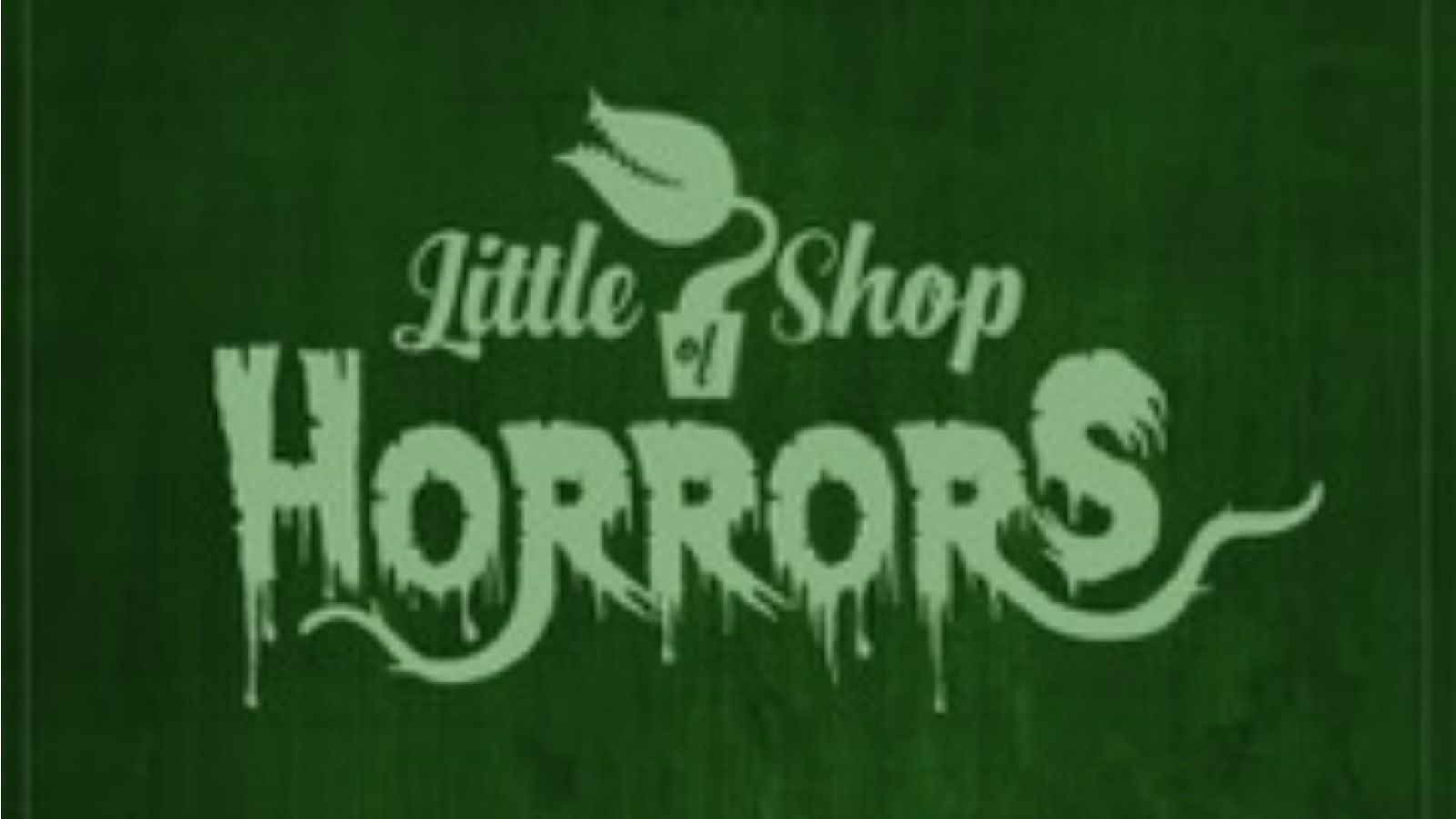 Little Shop of Horrors - Sept 16 – Oct 8
The Victoria Theatre, 2961 16th Street
The deviously delicious Broadway and Hollywood sci-fi smash musical! Meek floral assistant Seymour Krelborn stumbles across a new breed of plant: a foul-mouthed, R&B-singing carnivore Seymour names 'Audrey II' after his coworker crush. The plant promises the destitute Seymour fame and fortune–as long as he keeps feeding it human blood. Seymour soon discovers Audrey II's out-of-this-world origins and global domination intentions, but is it too late to stop the plant and get the girl? The Ray of Light Theatre company has provided a 20% off promo code (ROLTWHARF) for Guests. Learn More>>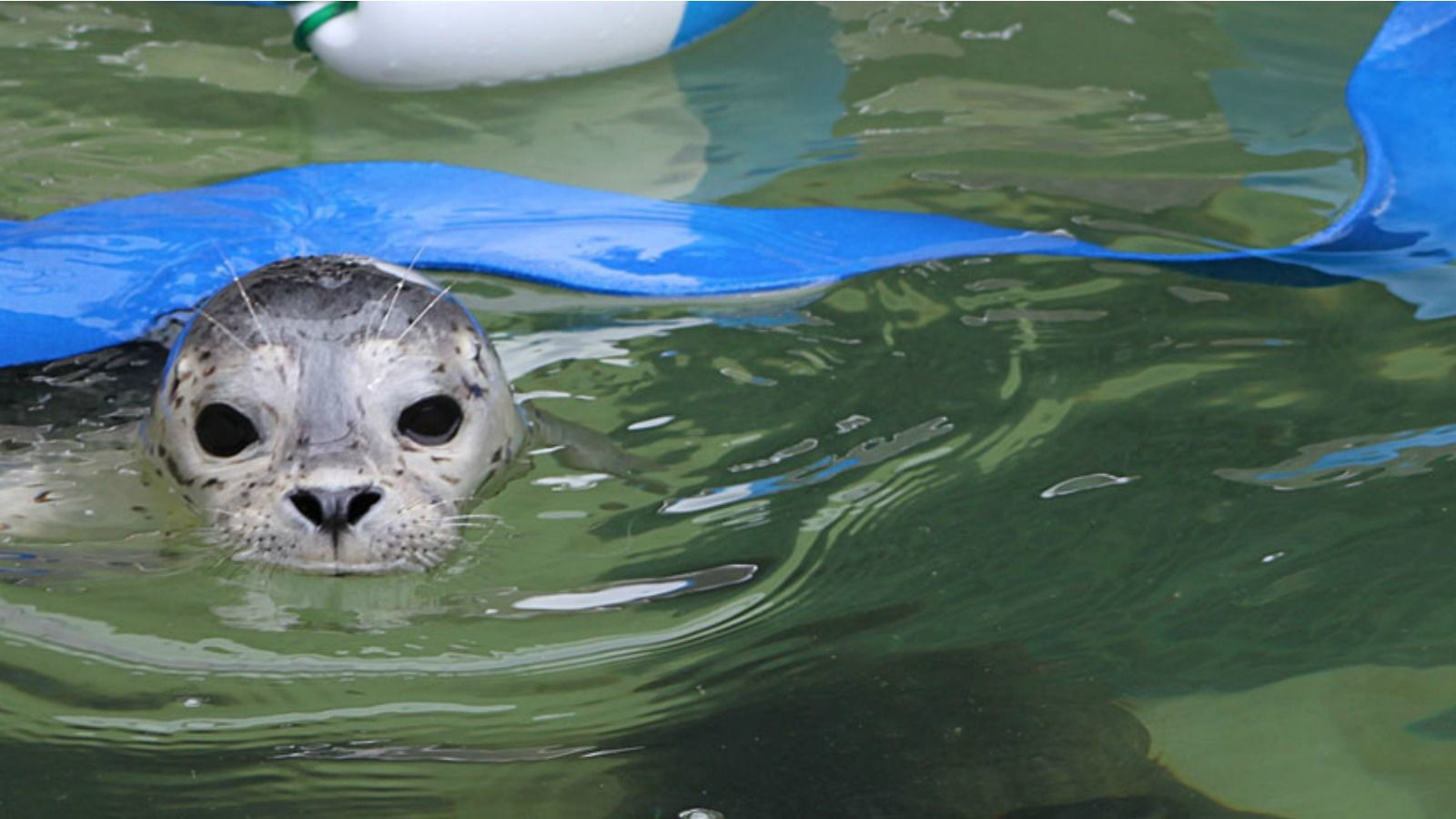 Marine Mammal Center
2000 Bunker Road, Fort Cronkhite, Sausalito, CA
The Marine Mammal Center is a nonprofit veterinary research hospital and educational center dedicated to the rescue and rehabilitation of ill and injured marine mammals – primarily elephant seals, harbor seals, and California sea lions. Since 1975, they've been headquartered in Sausalito, CA in the Marin Headlands within the Golden Gate National Parks, and have rescued and treated more than 20,000 marine mammals. Learn More>>
Day Trips:
Every month, I will highlight a short trip outside of San Francisco for those who may want to explore a little outside the city.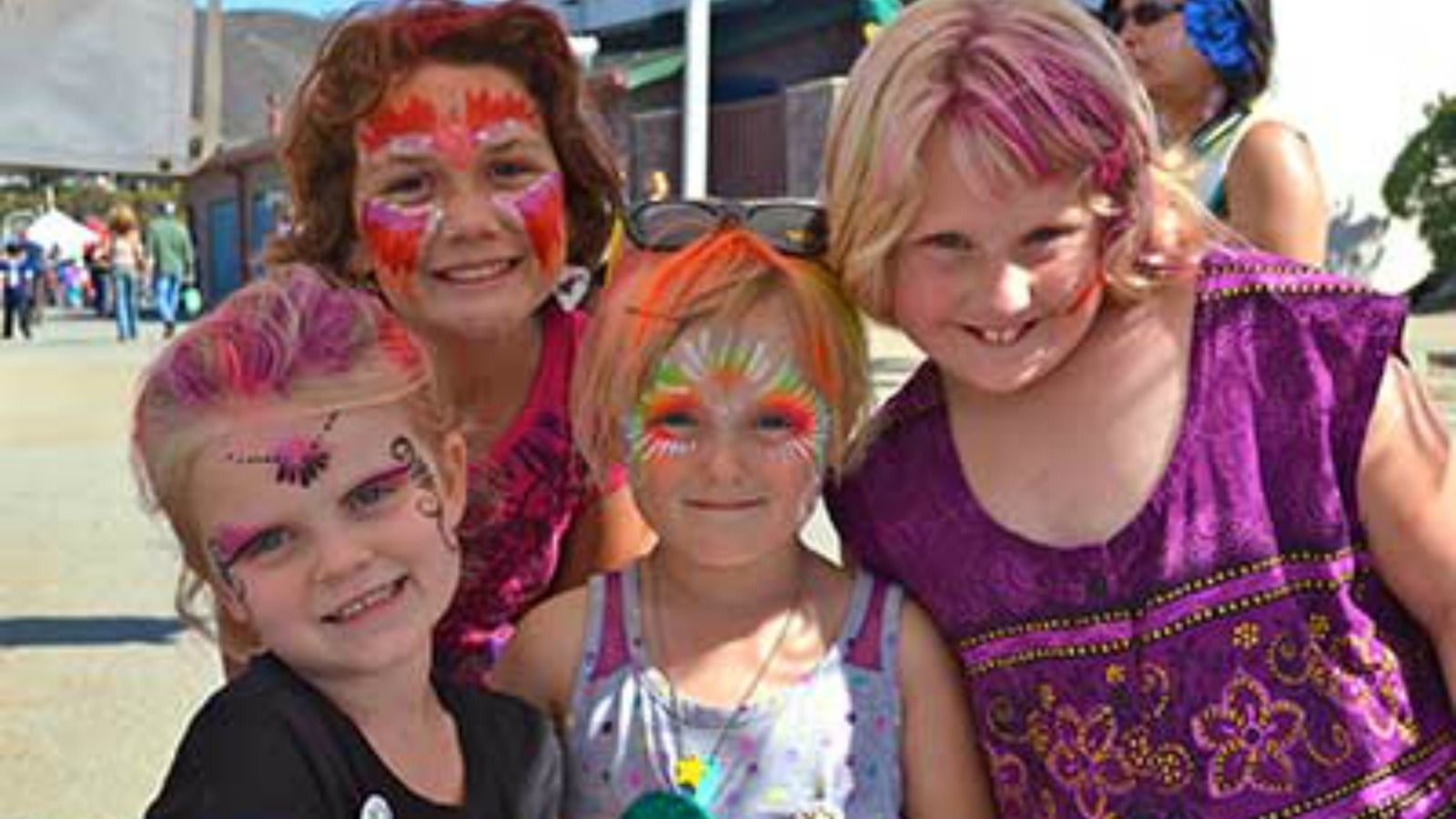 Pacifica, CA
18 miles, 37 min by car
Pacifica is located just 18 miles from the hotel along the scenic coast of the Pacific Ocean. Known for its natural beauty, Pacifica is filled with numerous hiking trails through rolling hills that overlook the ocean surf and forested canyons. Come for Fogfest, their annual celebration of sun and surf with many fun events.Learn More>>