Things to Do in Fisherman's Wharf
Hotel Manager's Picks
Happy New Year! I hope you and your friends and family have a wonderful start to 2018! January is a great time to visit San Francisco - average high temperatures are 59-55 degrees and cool to 48-44 degrees at night. We recommend dressing in layers when out and about to stay comfortable in our variety of micro-climates. Also, the winter months generally have fewer crowds than summer and fall which makes for a very relaxing getaway.
Here are my picks to make your trip to San Francisco unique and fun-filled. Be sure to visit our Things To Do page on this website for some of the more popular attractions. Our concierge staff is also a great resource for preplanning. They can be reached at concierge@sheratonatthewharf.com.
Enjoy your stay at Sheraton Fisherman's Wharf and your visit to San Francisco.
What's your favorite spot in San Francisco? Share on Facebook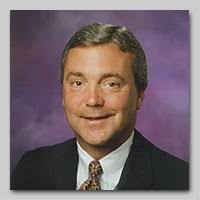 Here are my picks for the month of January:
Comedy Sketch Fest
January 11 – 28, 2018
SF Sketchfest was founded in 2001 by David Owen, Cole Stratton and Janet Varney as a way to showcase the talents of six Bay Area sketch comedy groups: The Fresh Robots, Kasper Hauser, The Meehan Brothers, Please Leave the Bronx, Totally False People, and White Noise Radio Theatre. The festival debuted in January of 2002 at the Shelton Theatre in downtown San Francisco and has grown rapidly into a nationally recognized comedy festival that mixes national headliners, local favorites and the best up-and-coming groups from throughout North America for a month of sketch, improv, stand-up and alternative comedy. A favorite with audiences, critics, and performers alike, the festival has grown substantially to become a highly anticipated artistic showcase that consistently delivers top quality comedic performances, tributes and panel discussions.
Audiences have overwhelmingly responded to SF Sketchfest's diverse programming which has featured performers from every major North American television comedy smash of the last 25 years including "Saturday Night Live," "The Kids in the Hall," "Mr. Show," "Arrested Development," "VEEP," "The Upright Citizens Brigade," "The State," "Mystery Science Theatre 3000," "Strangers With Candy," "Key & Peele," "The Simpsons," "The Daily Show" and more. SF Sketchfest offers its audiences the rare opportunity to see their favorite performers in intimate live performances and discussions.
To learn more about the lineup, schedule, and to purchase tickets, click here.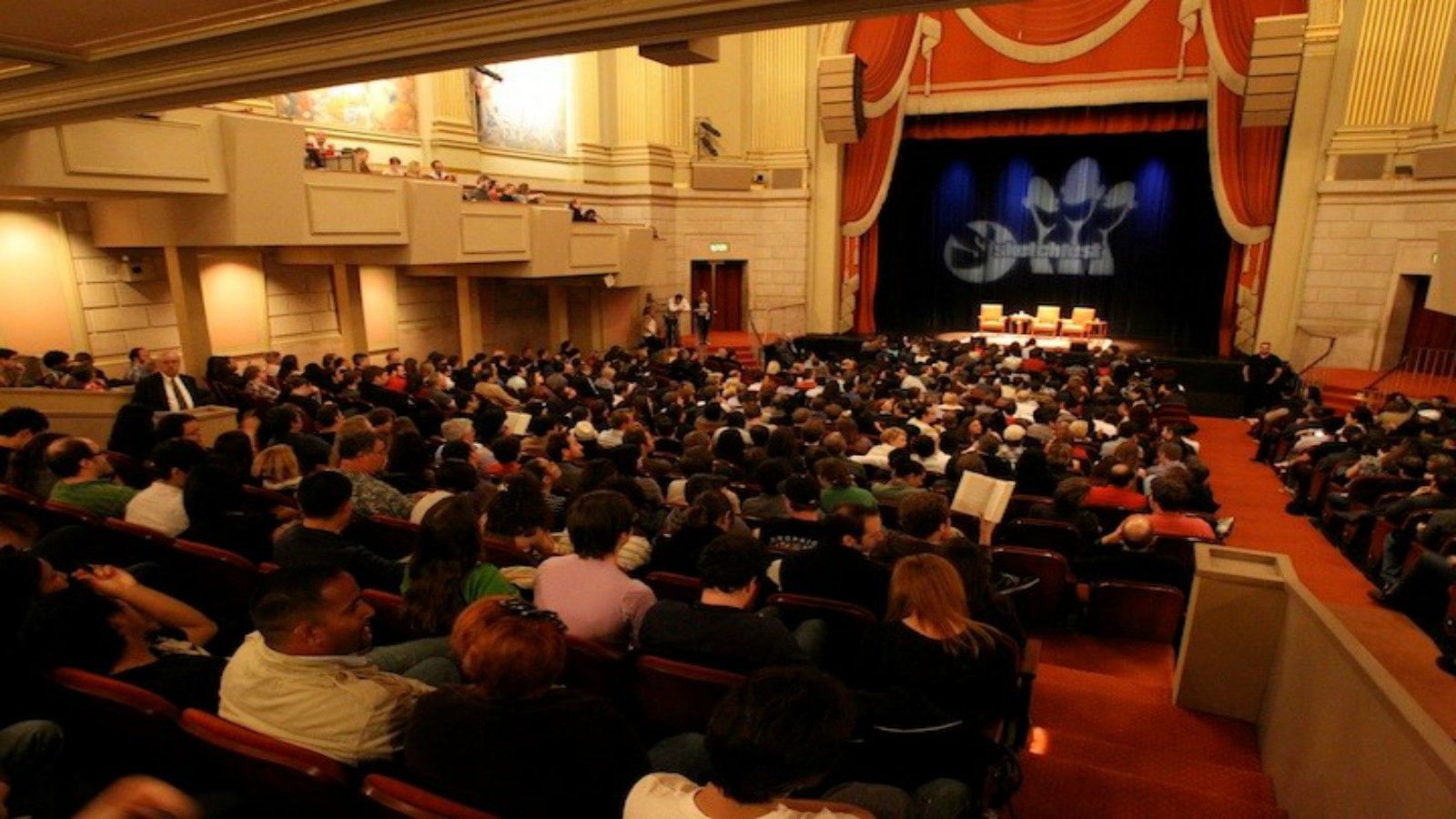 Cheesemonger Invitational
January 21, 2018 at Public Works
Thirty rockstar cheesemongers from coast to coast will be competing for the championship title at this cheese-focused event dubbed "Cheestlemania". Anyone who loves cheese should get ready to eat the finest cheese in the world while watching our nation's best cheesemongers battle it out for title of Champion Cheesemonger. While watching the cheesemongers in their craft, guests enjoy every cheesemonger's creation while dancing to DJ Carlos Soufront and eating copious amounts of incredible cheese, antipasti, mac n cheese, charcuterie and much more from Bi-Rite Market and the event hosts. This year, approximately 30 participants are expected to gather in San Francisco for the event.
The Cheesemonger Invitational event began 8 years ago in New York City, held in June to coincide with the Fancy Food Show at a time when specialty food industry professionals are in town. This will be the 5th year the event is taking place in San Francisco in January, timed to the Winter Fancy Food Show held at the Moscone Center.
The next Cheesemonger Invitational will be held on Sunday, January 21st at Public Works, located at 161 Erie St, San Francisco, CA 94103. Click here to buy tickets.
Dining and Liquid Sustenance:
Frascati
Frascati is a Mediterranean style bistro, located in one of San Francisco's most desirable neighborhoods – Russian Hill (just minutes from Sheraton Fisherman's Wharf). When a guest walks through the door of Frascati, he or she is initially treated to a friendly and comfortable dining room. Frascati encompasses a truly European aura, but is also a cozy, San Francisco neighborhood bistro. This tri-level restaurant features warm colors, high ceilings, antique light fixtures and street views of cable cars clanging up and down Hyde Street. The natural light and energetic atmosphere all convey a lively spirit.
Frascati's cuisine is inspired by the Mediterranean coast and has strong Californian influences. The menu shifts frequently to utilize the best and freshest ingredients any season has to offer. The restaurant prides itself on all of their homemade desserts and ice creams.
Of equal importance, Frascati has become known for having an eclectic wine list which nicely complements the food. To make reservations, click here or call (415) 928-1406.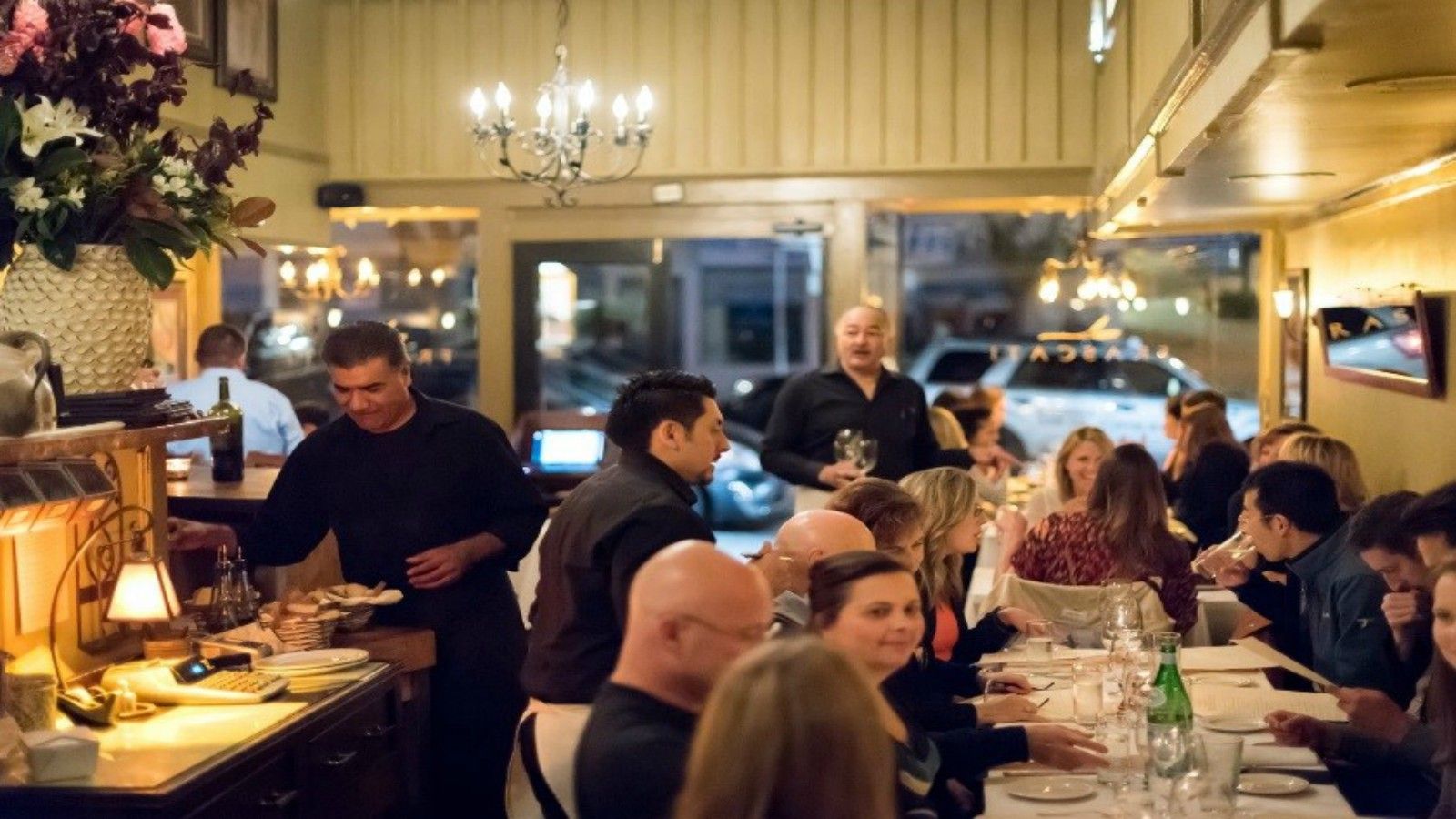 Japanese Tea Garden
The Japanese Tea Garden provides visitors from around the world with an opportunity to experience the natural beauty, tranquillity and harmony of a Japanese-style garden in the heart of San Francisco's Golden Gate Park.
Originally created as a "Japanese Village" exhibit for the 1894 California Midwinter International Exposition, the site originally spanned about one acre and showcased a Japanese style garden. When the fair closed, Japanese landscape architect Makoto Hagiwara and superintendent John McLaren reached a gentleman's agreement, allowing Mr. Hagiwara to create and maintain a permanent Japanese style garden as a gift for posterity. He became caretaker of the property, pouring all of his personal wealth, passion, and creative talents into creating a garden of utmost perfection. Mr. Hagiwara expanded the garden to its current size of approximately 5 acres where he and his family lived for many years until 1942 when they, along with approximately 120,000 Japanese Americans, were forced to evacuate their homes and move into internment camps. When the war was over, the Hagiwara family was not allowed to return to their home at the tea garden and in subsequent years, many Hagiwara family treasures were removed and new additions were made.
Today, the Japanese Tea Garden endures as one of the most popular attractions in San Francisco, featuring classic elements such as an arched drum bridge, pagodas, stone lanterns, stepping stone paths, native Japanese plants, serene koi ponds and a zen garden. Cherry blossom trees bloom throughout the garden in March and April.
To learn more, click here.
SF Restaurant Week
January 22 – 31, 2018
What could be more romantic than a fine meal at an outstanding San Francisco Restaurant? SF Restaurant Week is a celebration of San Francisco's world-class dining community. Over 100 restaurants around San Francisco offer special prix-fixe menus to showcase their passion for sharing great food with diners.
Why are the menus special? Most restaurants don't offer prix-fixe menus all the time (although a few do). During SF Restaurant Week, restaurants thoughtfully create prix-fixe menus that highlight their best-known dishes, or feature a new menu item they are testing, or just showcase a sample of the food they love to cook. Many menus feature a discount or special offer.
This year, SF Restaurant Week will feature two-course lunch and three or more course dinner menus at different prices:
LUNCH (2+ course): $15 & $25 menus
DINNER (3+ course): $40 & $65 menus
SF Restaurant Week is an opportunity for diners to discover a new favorite restaurant or revisit a perpetual favorite and enjoy special multi-course menus that are only offered during this special program. The list of participating SF Restaurant Week restaurants will be posted on the Golden Gate Restaurant Association website once they are all confirmed (usually in December). You can also preview their prix-fixe menus (published the first week of January) as well as make reservations through this site.
Stay up to date on all the inside info. Check out our website, sign up for our newsletter, follow SF Restaurant Week on Facebook, Twitter, and Instagram to find out about special offers and giveaways.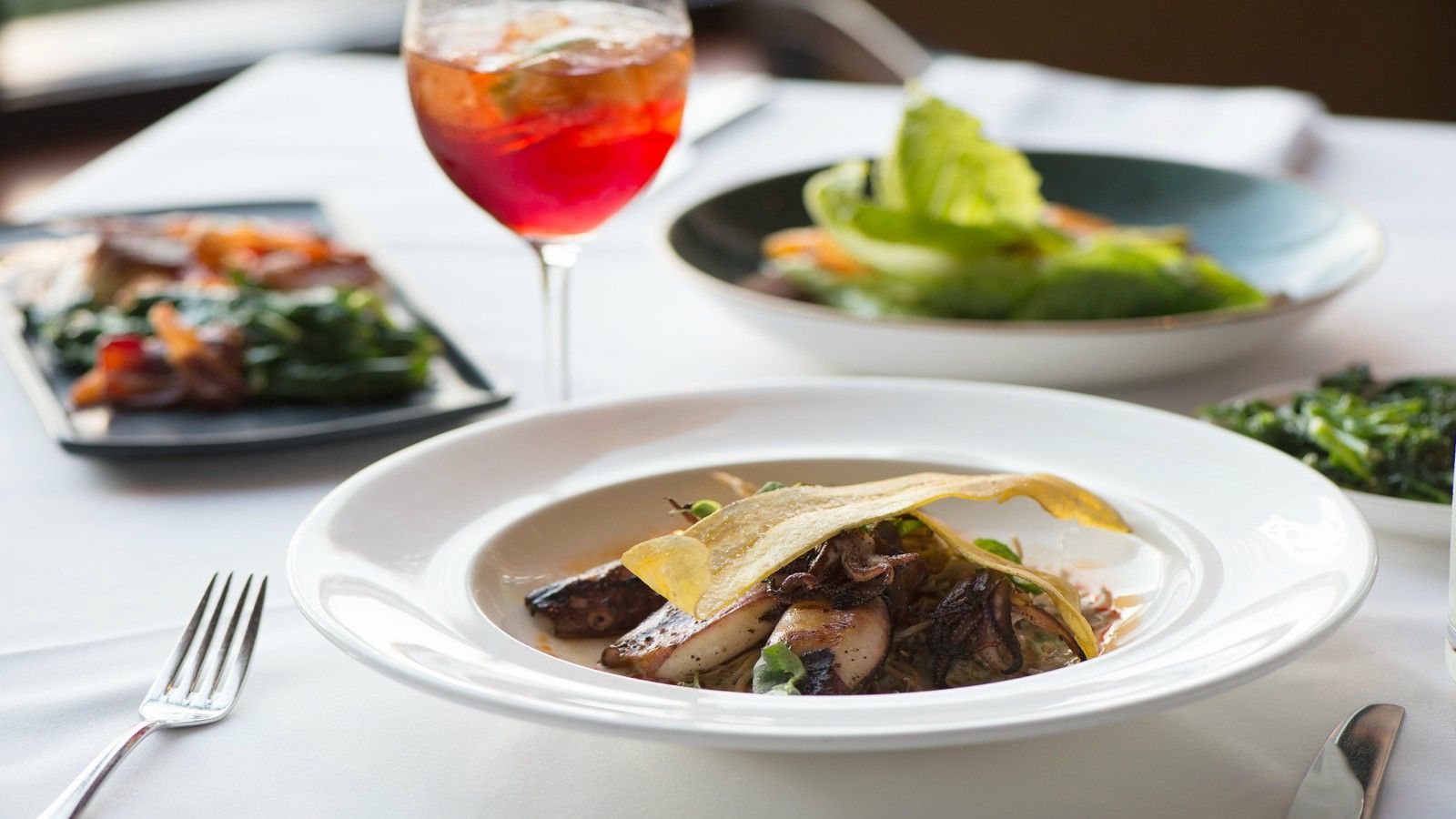 Shen Yun
JANUARY 1 – 7, 2018 AT WAR MEMORIAL OPERA HOUSE
JANUARY 12 - 14, 2018 AT BERKELEY ZELLERBACH HALL
Since the dawn of Chinese civilization, Chinese culture has been rooted in spiritual traditions. The ancients believed that their culture was divinely inspired. They told of divinities bestowing wisdom from the heavens, and believed that good is always rewarded and evil gets its due.
These beliefs endured five millennia, until the Chinese Communist Party seized power some 60 years ago. Since then, the atheist regime has sought to destroy all remnants of China's cultural and spiritual heritage.
But now, we invite you to revisit this lost civilization, and see how Shen Yun is reviving authentic traditions through music and dance. While you can't see a performance like this in China today, outside of China—where the arts enjoy freedom from censorship—you can.
Here is your chance to enter a world where fantasy becomes reality, and where faith and hope are rediscovered.
To learn more, click here.
Walt Disney Family Museum
Find animation, innovation, and inspiration in the remarkable life story of Walt Disney, the man who raised animation to an art, tirelessly pursued innovation, and created a distinctly American legacy that transformed the entertainment world. Located in the scenic Presidio of San Francisco, the museum is a 501(c)(3) nonprofit organization that features contemporary, interactive galleries with state-of-the-art exhibits narrated in Walt's own voice alongside early drawings, cartoons, films, music, a spectacular model of Disneyland, and more.
Click here to learn more.
Day Trips:
Every month, I will highlight a short trip outside of San Francisco for those who may want to explore a little outside the city.
Sonoma Valley
California's famed wine industry and the closest wine region to San Francisco, just 45 minutes away. Visitors have been attracted by the beauty and bounty of the Sonoma Valley since Coastal Miwok Indians first discovered the healing properties of the natural hot springs that once dotted the valley floor.
Today, the region beckons with remarkable history, fine dining, a flourishing arts scene, charming shops, tranquil lodging and spas, and close to 100 wineries... all in 17 miles of unparalleled beauty, including 13,000 acres of parkland. The area in and around the eight-acre Sonoma Plaza—a National Historic Landmark—offers the perfect setting for many activities.
Click here to learn more.