Things to Do in Fisherman's Wharf
Hotel Manager's Picks
The winter has been a bit of a wet one here in San Francisco but we've been quite busy here. There have been so many great special events, new restaurant openings and theater openings. Better yet, both the Golden State Warriors basketball team and San Jose Sharks hockey team are leading their respective conferences! Looking to February, we are anticipating the arrival of spring with the annual Chinese New Year Celebration and, of course, Valentine's Day.
Here are few of my favorites to enjoy. Be sure to also visit our calendar of events page on this website for details. Our concierge staff is also a great resource for preplanning. They can be reached at concierge@sheratonatthewharf.com.
Enjoy your stay at Sheraton Fisherman's Wharf and your visit to San Francisco.
What's your favorite spot in San Francisco? Share on Facebook.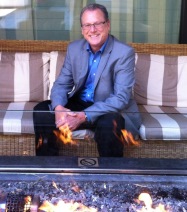 Here are my picks for the month of February: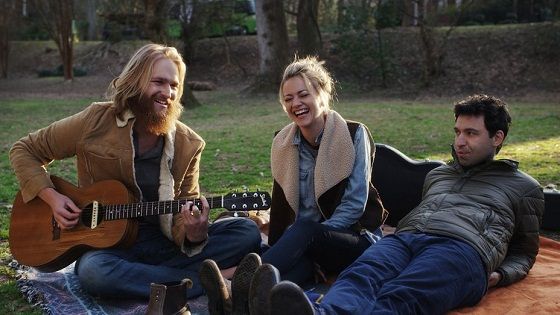 SF Indie Fest – February 2 - 16
In 1998 Jeff Ross realized there was no avenue available for his friend Rand Alexander to show his film, CAGED, even though it had played the prestigious Sundance Film Festival that same year. Jeff took to the streets and put on a four-day event financed, like many of the films presented, with his personal credit cards. The event was welcomed with an audience of over 3,000 people. Last year over 21,000 film and event goers attended SF Indiefest events. They put on some epic parties, too! Various venues. Learn more>>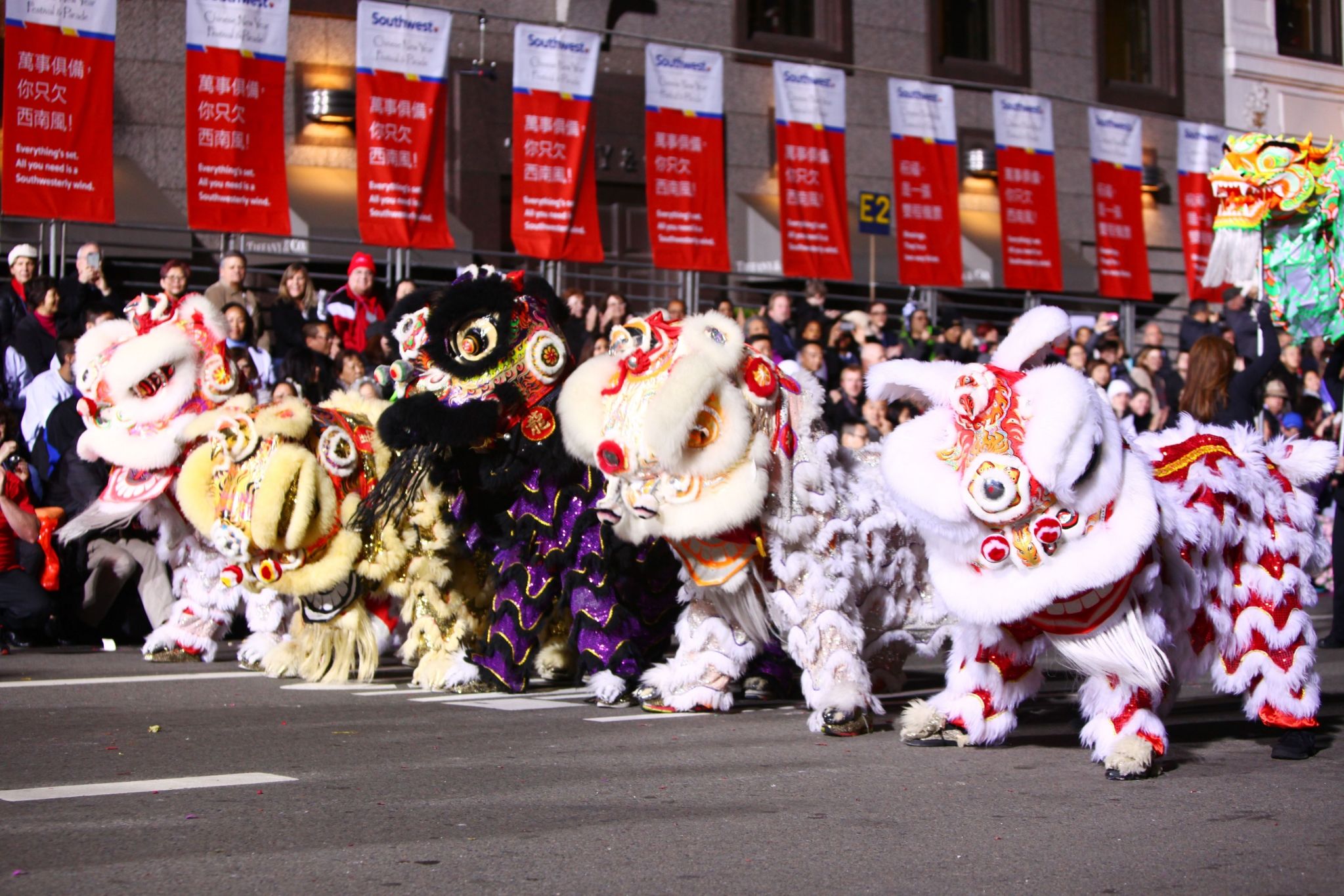 Chinese New Years Parade- February 11
Corner of 2nd and Market Streets
This celebration and parade is one of the largest in the world. More than three million people watch the parade every year with more than 100 parade entries. These include participants marching down the street with flags, lanterns, and drums. The parade also includes several floats, the largest and most popular of which is the 28-foot-long Golden Dragon. It takes a team of more than 100 people to operate and move it through the streets of San Francisco. The 2017 Chinese New Year Parade is on Saturday, February 11. It starts at 5:15pm at the corner of 2nd and Market Streets. It then weaves its way through Chinatown and ends at Jackson and Kearny Streets. The parade usually ends around 8pm. Bleacher seats and more info available here.
Dining and Liquid Sustenance: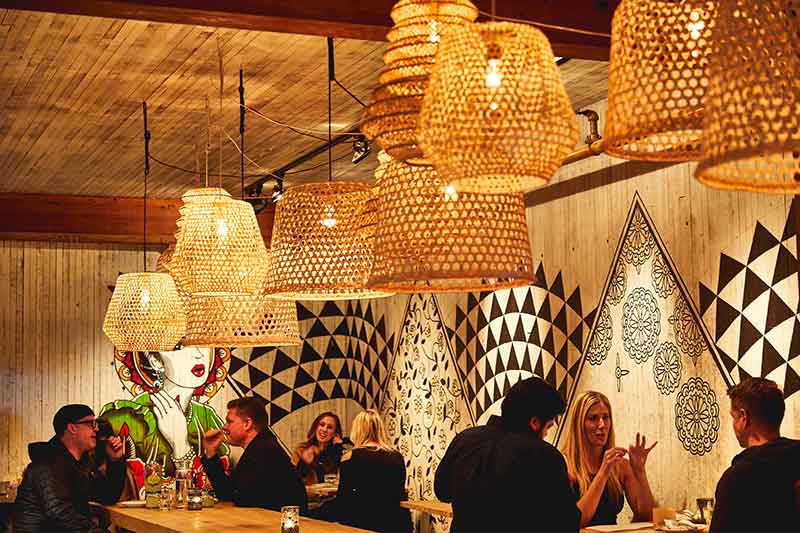 Flores
2030 Union Street
Adriano Paganini (the force behind Beretta and Delarosa) is behind this stylish Cow Hollow spot that serves traditional Mexican and contemporary cocktails in an artsy space with light-wood paneling, black-and-white tiling, and ornate murals. The food includes favorites like carne asada, ceviche, and mole poblano, while cocktails reign supreme in their sheer originality. Don't overlook the Tostiloco, a rum-based concoction inspired by a popular Baja street food dish and mixed with tamarind, lemon, chile, and club soda. 2030 Union Street. (415) 796-2926 Learn more>>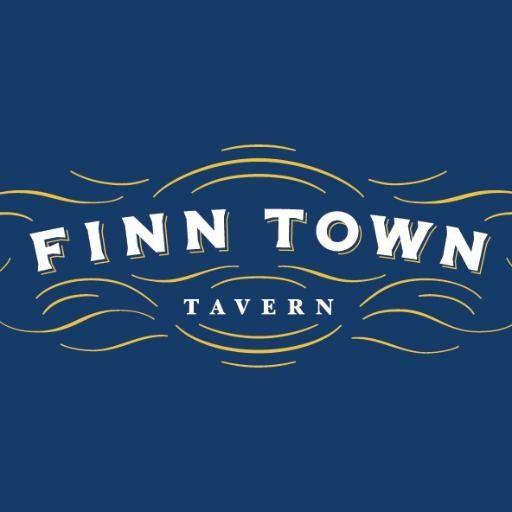 Finn Town
2251 Market Street
From Top Chef alum Ryan Scott, this classy cocktail tavern takes its name from the Castro's 1860s moniker, Finn Town, which referred to the neighborhood's dense population of Finnish seamen. The stylish yet low-key space boasts two bars and a plush banquette-filled dining room where comfort food -- double-decker burgers, white cheddar dumplings, and lobster cioppino -- reigns supreme. While it's a wise choice for a dinner date, Finn Town is also the type of neighborhood spot you can stop into for a drink and some oysters. The cocktails are based on SF icons, including the Harvey Milk-themed Milkman: a vodka, lychee milk, and ginger concoction served in a glass milk carton. 2251
Market Street. (415) 626-3466 Learn more>>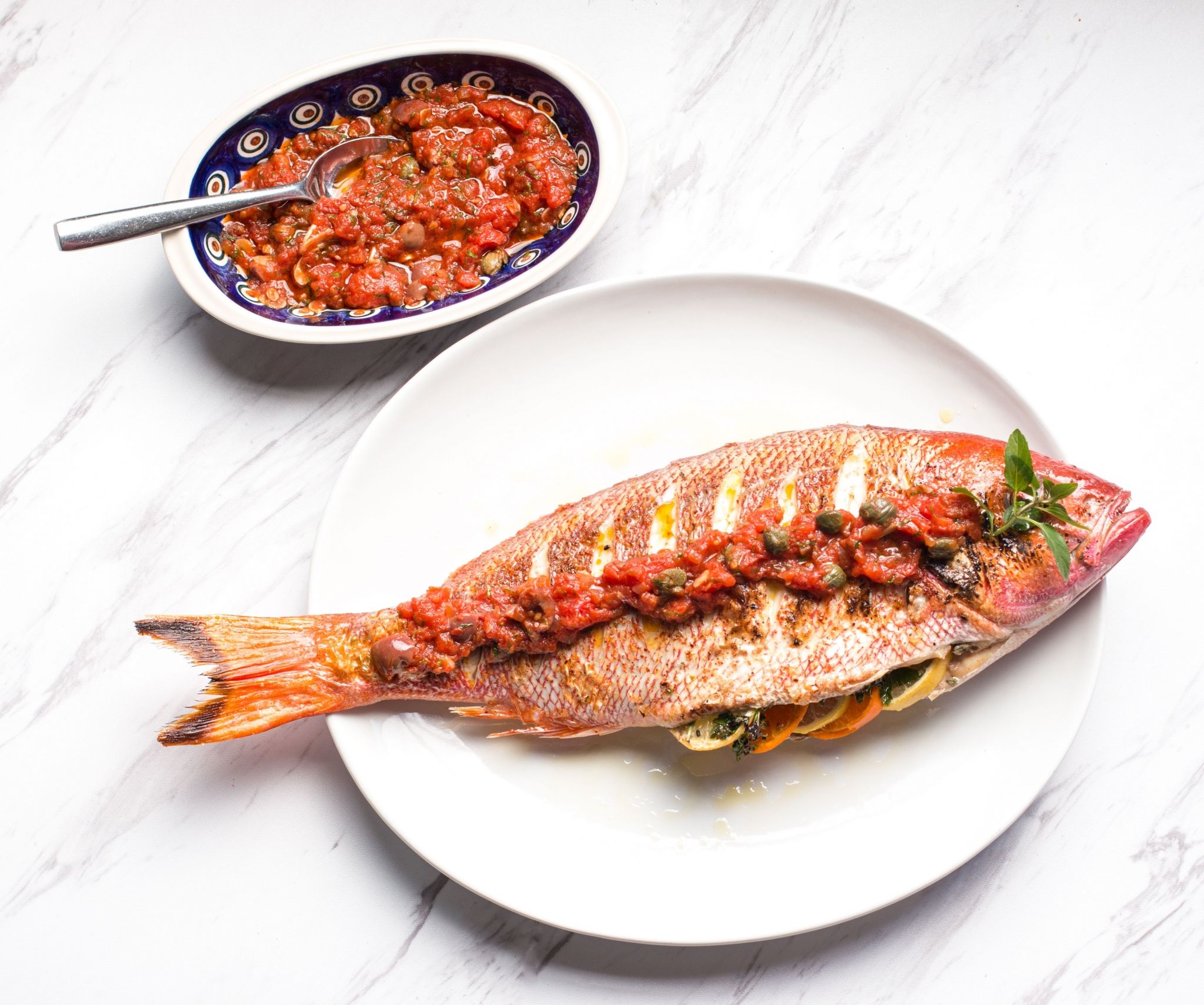 Michael Mina Test Kitchen – Postcards from La Costiera
2120 Greenwich Street
Chef Adam Sobel has done it again with his latest seafood-driven concept for MINA Test Kitchen, which opens a new pop-up every three to five months. This time the extensive tasting menu ($59/person) takes your taste buds on a trip through coastal Italy with menu full of pescaterean delights, Italian cocktails, and a house-made limoncello program. Treat yourself to this virtual vacation immediately and definitely order the yellowfin tuna crudo, the cauliflower with sea urchin, and the black pasta with octopus, clams, garlic, and hot peppers. Or go for the ricotta and short rib-stuffed "pillows" and the bone-in New York steak for two. 2120 Greenwich Street. (415) 625-5470 Learn more>>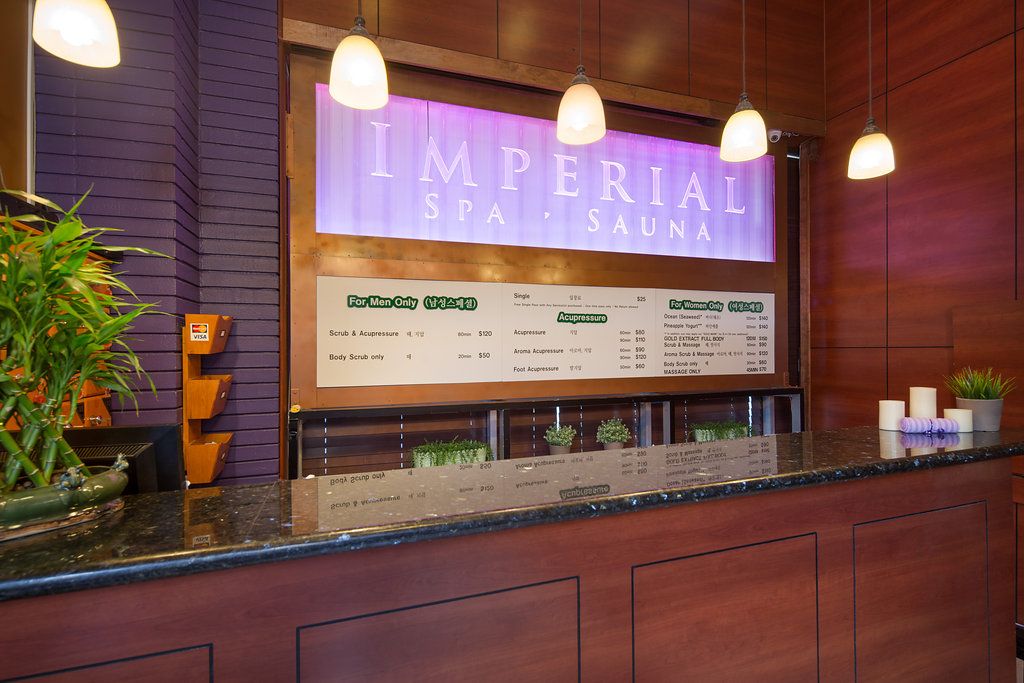 Imperial Spa
1875 Geary Blvd.
Pain is beauty, and nowhere is this truer than at the Korean-style Imperial Spa, where the vigorous full-body scrubs obliterate dead skin cells (and stimulate circulation) in every bodily nook and cranny. Those of us who can handle it will emerge with perfectly creamy skin, made even smoother with a soothing smattering of oils, cucumber, yogurt, and milk. If you are not into the pain thing, there are many other, more mellow options for you. 1875 Geary Blvd. (415) 771-1114 Learn more>>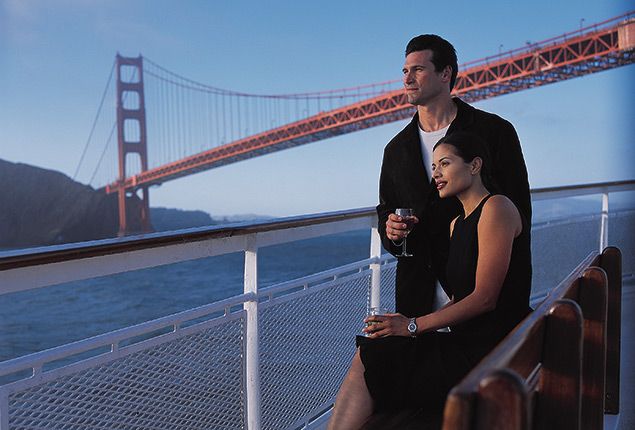 Aphrodite's Premier Valentine's Cruise – February 14
Hornblower Cruises, Pier 3
Go overboard this Valentine's Day and embark on an opulent evening cruise of romantic bliss. Get lost in each other's eyes as you indulge in a gourmet four-course seated dinner at an intimate table for two. Enjoy your favorite cocktails at the premium bar and hit the dance floor when the lovin' is just right. Share a kiss under the Bay's twinkling stars and watch the city lights disappear behind you. Hornblower Cruises, Pier 3, On the Embarcadero at Washington Street. (415) 788-8866 Learn more>>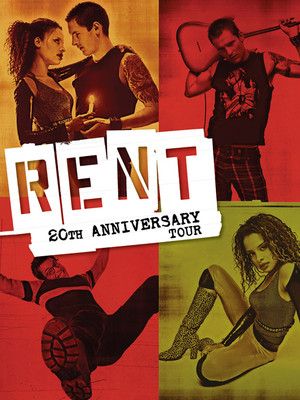 Rent – February 7 - 19
Golden Gate Theatre, One Taylor Street
Rent, one of theater's most vibrant, bold and important musicals, returns in a new 20th Anniversary touring production. The winner of four Tony Awards and the Pulitzer Prize for Drama, Jonathan Larson's show is a fearless portrait of a HIV-stricken group of New Yorkers, set to a propulsive rock 'n' roll score. Driven by an energetic pace that never lets up, Rent is overflowing with great songs and characters, and ultimately forms an electrifying portrait of life and love flourishing in the face of adversity. Golden Gate Theatre, One Taylor Street. (844) 321-3941 Learn more>>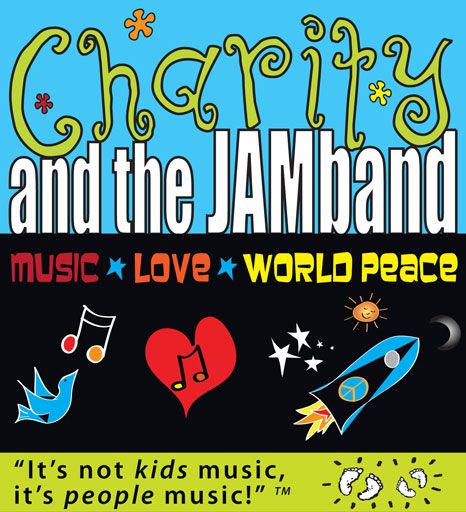 Charity and the JAMband – February 18
1233 17th Street
Renowned for their funky and unforgettable grooves, joy-filled singalongs, peace-inspired rock epics, and heart opening love anthems, all CJB songs also have accompanying dance moves for those who like to jump right in and tear it up. Featuring lyrics that talk up to kids, magical and interactive story play, and spontaneous humor, CJB shows are a rocking celebration of joining together as one family, united by song, dance and love. Bottom of the Hill,
1233 17th Street Learn more>>
Day Trips:
Every month, I will highlight a short trip outside of San Francisco for those who may want to explore a little outside the city.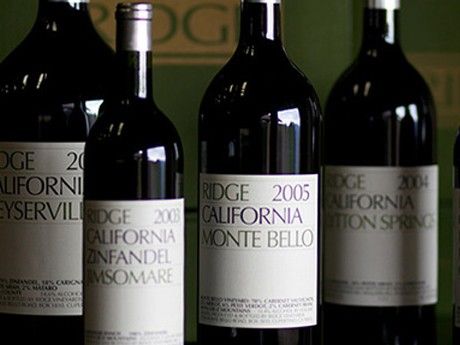 Santa Cruz Mountains
55 miles, 89 minutes
The Santa Cruz Mountains AVA is an American Viticultural Area centered on the Santa Cruz Mountains. It includes three counties in California: Santa Clara, Santa Cruz and San Mateo. Recognized as an AVA in 1981, it has some of the oldest wineries in California. Two wineries (David Bruce and Ridge Vineyards) from the Santa Cruz Mountain region participated in the 1976 Judgment of Paris wine tasting. Other notable wineries in the appellation include: Bonny Doon Vineyard, Byington Vineyard, Thomas Fogarty Winery, Kathryn Kennedy Winery, Mountain Winery and Savannah-Chanelle Vineyards. Ridge Vineyards, 17100 Montebello Rd, Cupertino, CA (408) 867-3233 Learn more>>