Things to Do in Fisherman's Wharf
Hotel Manager's Picks
Happy New Year! We are looking forward to sharing another year of great events, fun things to do, yummy restaurant recommendations and places to go. Did you make a resolution? We did – to help every Guest get the most out of their stay with us. Cheers!
Here are few of my favorites to enjoy. Be sure to also visit our calendar of events page on this website for details. Our concierge staff is also a great resource for preplanning. They can be reached at concierge@sheratonatthewharf.com.
Enjoy your stay at Sheraton Fisherman's Wharf and your visit to San Francisco.
What's your favorite spot in San Francisco? Share on Facebook.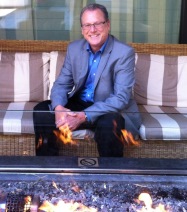 Here are my picks for the month of January: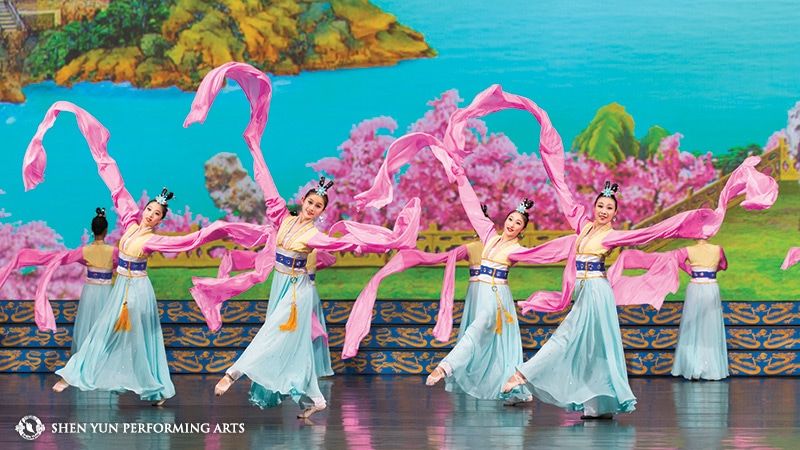 Shen Yun Performing Arts – January 1-8
301 Van Ness Ave.
Shen Yun Performing Arts is the world's premier classical Chinese dance and music company. They combine ancient legends with technological innovations, and historically authentic costumes with breathtaking animated backdrops. Classical Chinese dance does the storytelling, and shares a beautifully diverse ethnic and folk traditions. Filled with an enchanting orchestral sound, this is a mesmerizing experience you won't find anywhere else. San Francisco War Memorial Opera House, 301 Van Ness Ave. Learn More>>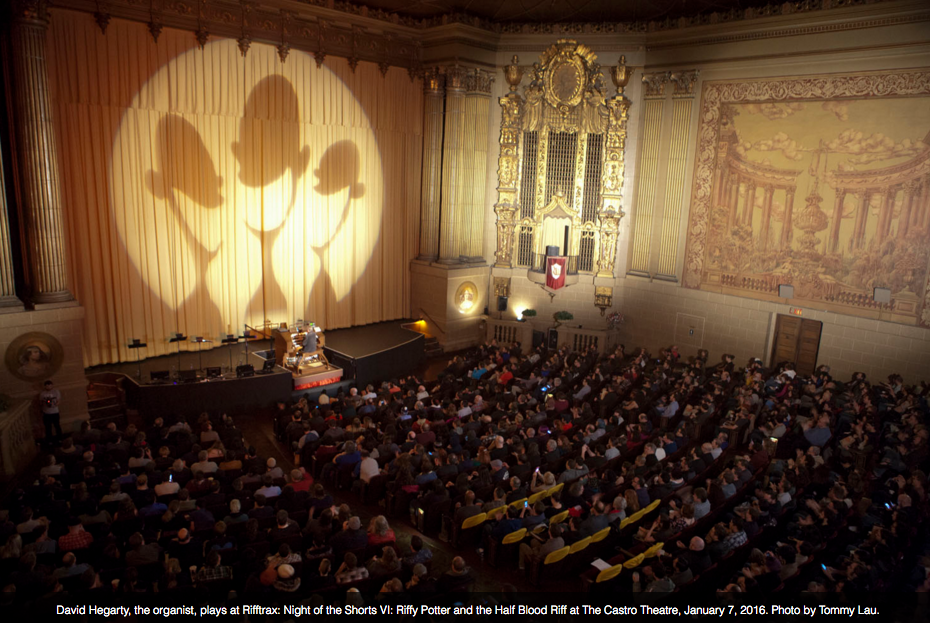 SF Sketchfest – January 7 – 24
SF Sketchfest was founded in 2001 by David Owen, Cole Stratton and Janet Varney as a way to showcase the talents of six Bay Area sketch comedy groups: The Fresh Robots, Kasper Hauser, The Meehan Brothers, Please Leave the Bronx, Totally False People and White Noise Radio Theatre. The festival debuted in January of 2002 at the Shelton Theatre in downtown San Francisco and has grown rapidly into a nationally recognized comedy festival that mixes national headliners, local favorites and the best up-and-coming groups from throughout North America for a month of sketch, improv, stand-up and alternative comedy. Various venues. Learn More>>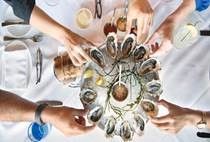 SF Restaurant Week – January 18 -29
Presented by the Golden Gate Restaurant Association, SF Restaurant Week is a celebration of San Francisco's world-class dining community. Nearly 130 restaurants offer special prix-fixe menus to showcase their passion for sharing great food with diners. Most restaurants don't offer prix-fixe menus all the time but, during SF Restaurant Week, restaurants thoughtfully create menus that highlight their best known dishes or test new concepts on willing patrons. Two-course lunches are priced at $15 and $25 and 3-course dinners come in a bargain $40 and $65 per person. Of course, this is the time for our chefs to shine, so expect to be well taken care of. Various restaurants. Learn More>>
Dining and Liquid Sustenance: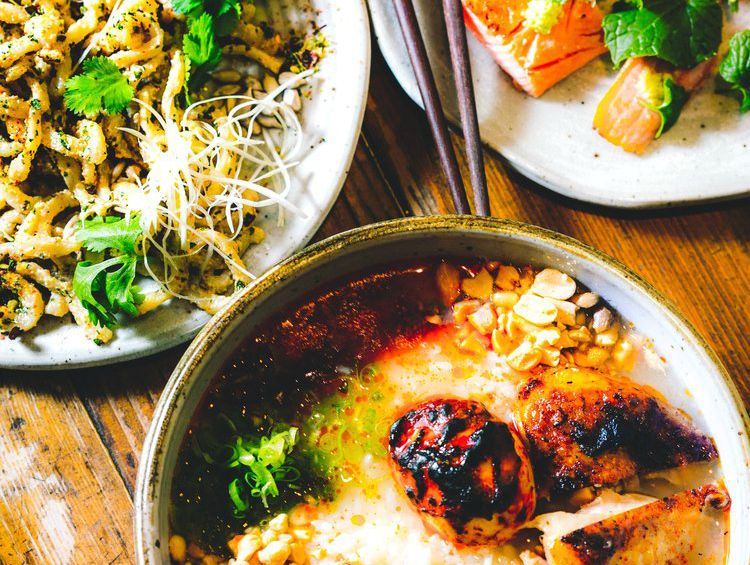 Motze
983 Valencia St.
Chefs Nick Balla and Cortney Burns, the duo behind Bar Tartine, have launched Motze in the space that formally housed Herbivore. It's a pop-up and will only be open for the next 18 months. They offer a $58-per-person, three-course Japanese fusion menu with ingredients sourced exclusively from Full Table Farms in Yountville. Experimental dishes include zushi, a riff on sushi where the fish is preserved in the rice, and black koji bread with salmon roe, and house-made mung bean noodles. True to cutting-edge style, Motze also features the new so-San-Francisco "no tipping" model. 983 Valencia St. (415) 484-1206 Learn More>>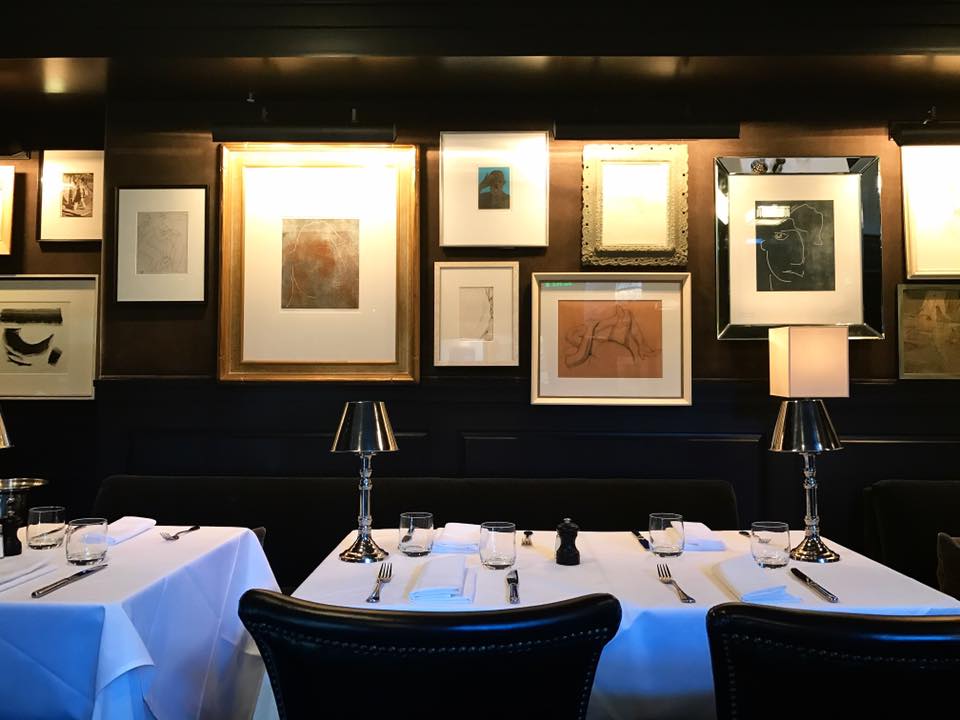 The Saratoga
1000 Larkin St.
Located in a transformed 1908 hotel, the Saratoga offers a magnificent cocktail bar and supper club. The glamorous two-story restaurant offers two distinct experiences: the open upstairs lounge, with its conspicuous, expansive backlit wall of liquor, is designed to be a casual space where guests make themselves at home, while the basement room is a quieter, more upscale den with 24 reservation-required seats and grey cashmere-lined walls covered in art. The Saratoga's menu is decidedly unserious interpretation of standard American bar fare, and with options like seven-spice chicken sliders, "Toga Tots," with fiscalini cheddar, chorizo, and scallion, and shoe string potatoes, with rosemary, parmesan, and garlic. 1000 Larkin St. (415) 932-6464 Learn More>>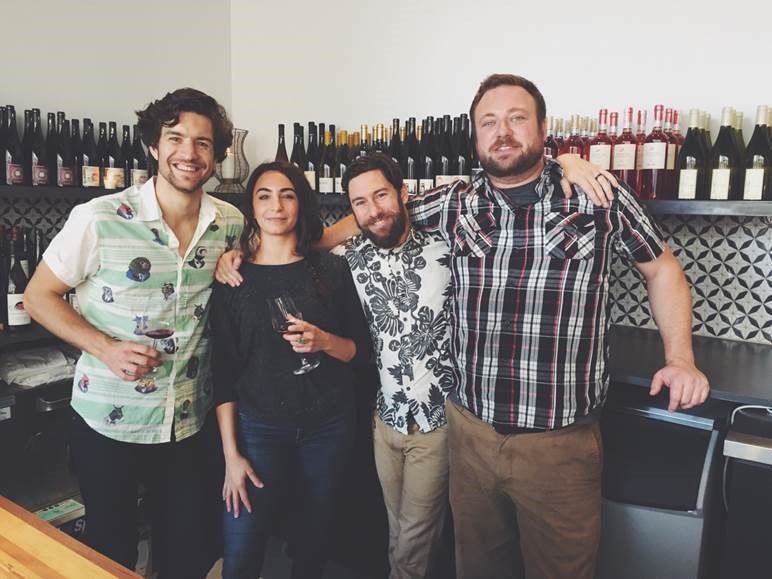 Waystone
992 Market St.
Certified Sommelier Tom Patella, owner & beverage director of the popular SF restaurant Causwells, has teamed up with Chef and Ciceron Billy Riordan, who apprenticed at 21st Amendment to recently open Waystone. The results of their efforts are an amazing wine and beer list coupled with hearty fare for a fun, casual experience. Try the Braised Beef sandwich with pickled red onion and chimichurri paired with a Villager IPA from Fort Point or a Jules Cab Franc/Merlot from Napa Valley. One word – Yum! 992 Market St. (628) 444-3323 Learn More>>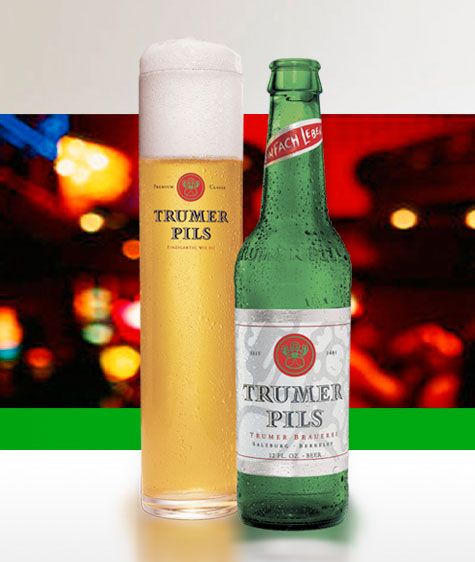 Trumer Pils Brauerei (Brewery)
1404 4th St., Berkeley
Building on a 400-year-old brewing tradition, the Berkeley outpost (constructed in 2004) of this centuries-old institution brings classic, Austrian beer to the Golden Gate City. In addition to enjoying a bottle, guests can also reserve a spot to take part in one of Trumer Pils' popular (and free!) brewery tours, which takes guests behind the scenes of this ancient process. The tour guides proceeds through the brewhouse, packaging, and bottling facilities. Tours are offered at the Brauerei Monday through Friday at 3:15 pm. Email tours@trumerbrauerei.com for more information. 1404 4th St., Berkeley. (510) 526-1160 Learn More>>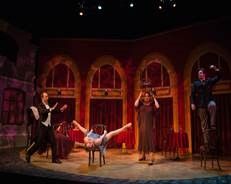 She Loves Me – until January 14
450 Post St.
She Loves Me, the play that inspired the movie You've Got Mail, follows Amalia and Georg, two perfume shop clerks who don't quite see eye to eye. Constantly bumping heads while on the job, the sparring coworkers can't seem to find common ground. After they each respond to a "lonely hearts advertisement" in the newspaper, they start to fall for their anonymous pen pals—but will love continue to blossom once their identities are finally revealed? SF Playhouse, 450 Post St. (415) 677-9596 Learn More>>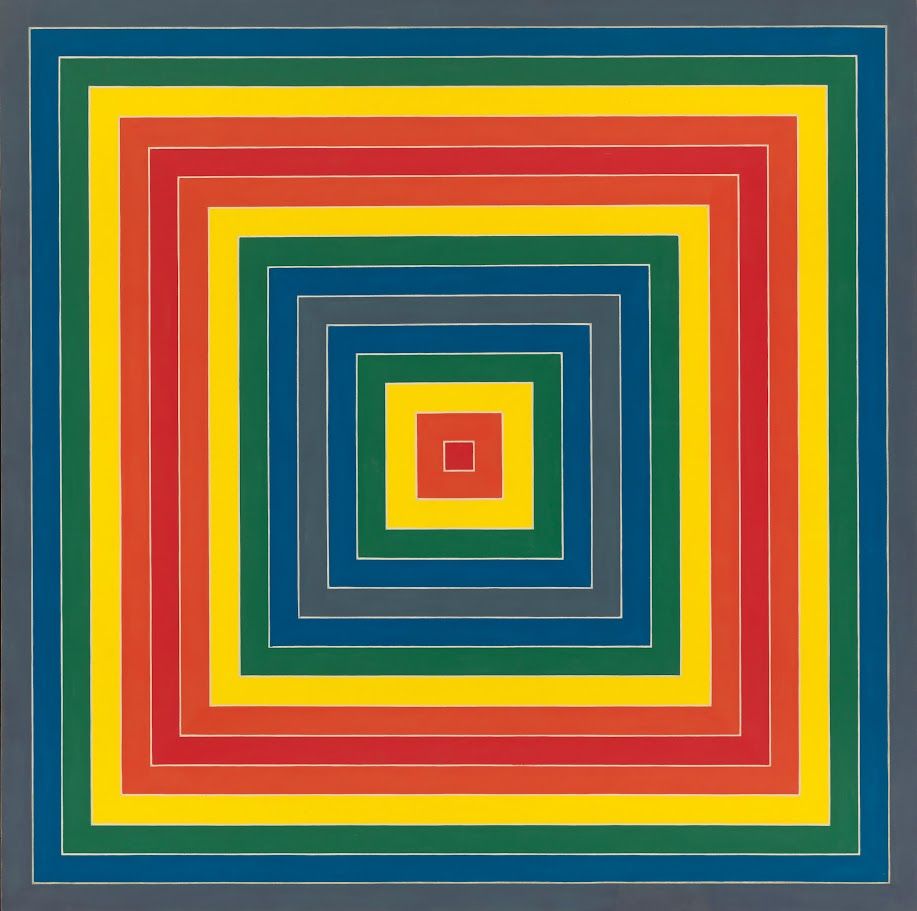 Frank Stella: A Retrospective – Until February 26
50 Hagiwara Tea Garden Dr.
For almost six decades Frank Stella has been one of the most important and influential figures in the evolution of modern art, expanding the definitions of art and challenging its conventions. In its examination of his work, this exhibition considers Stella's long-standing interest in the picture plane, presenting early paintings that reference the spaces where he lived and worked; his groundbreaking use of color, shape, and volume to map new possibilities for abstraction; and finally his use of advanced technology to evoke new conceptions of space. DeYoung Museum, Golden Gate Park, 50 Hagiwara Tea Garden Dr. (415) 750-3600 Learn More>>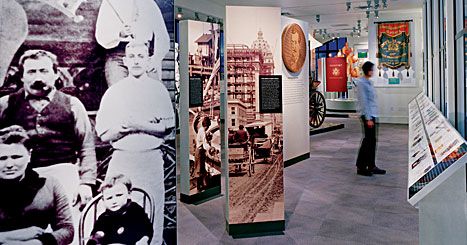 Boudin Bakery Tour
160 Jefferson St.
Learn more about the rich history of Boudin and San Francisco. The Bakery Museum Tour invites you to witness history in the baking. Stroll through the collection of historic and interactive exhibits as you observe the bakery in action from the museum's floor-to-ceiling window walls and glass-walled catwalk. Self-guided tours daily 11:30 am to 9:00 pm. Docent-guided tours Tuesdays and Wednesdays 11:30 to 4:00 pm. Boudin at Fisherman's Wharf, 160 Jefferson St. (415) 928-1849 Learn More>>
Day Trips:
Every month, I will highlight a short trip outside of San Francisco for those who may want to explore a little outside the city.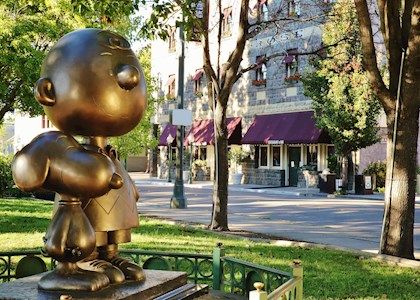 Santa Rosa
54 miles, 70 minutes
Santa Rosa is the happening hub for all there is to see, do, eat, drink, hike, bike, and explore in Sonoma County. Have a quick breakfast at a funky downtown coffee shop, visit the Charles M. Schultz Museum to commune with the Peanuts Gang, check out Luther Burbank's home and gardens, or take in the show at Santa Rosa Junior College Planetarium. And there are always the wineries! Learn More>>