Things to Do in Fisherman's Wharf
Hotel Manager's Picks
Spring is in full swing here in San Francisco. Gardens are in full bloom, seating for outdoor restaurants is at a premium and nearly every park in the city is jammed packed. From one of the best wine festivals, to Mother's Day events to the annual Bay to Breakers race, there are plenty of things to do.
Here are few of my favorites to enjoy. Be sure to also visit our calendar of events page on this website for details. Our concierge staff is also a great resource for preplanning. They can be reached at concierge@sheratonatthewharf.com.
Enjoy your stay at Sheraton Fisherman's Wharf and your visit to San Francisco.
What's your favorite spot in San Francisco? Share on Facebook.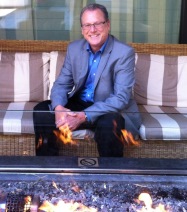 Here are my picks for the month of May: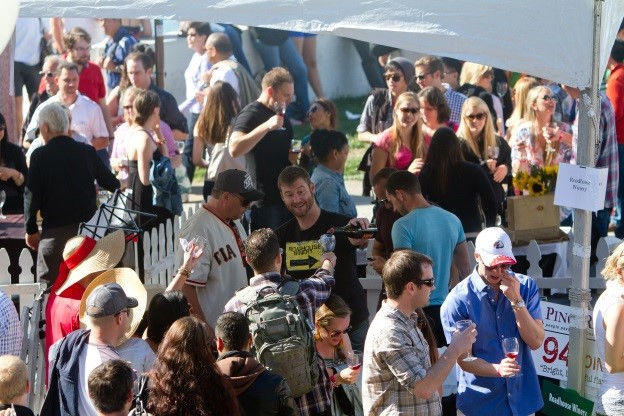 Uncorked! San Francisco
On Saturday, May 7th, 2016, from 1 PM to 5 PM, Ghirardelli Square will host the 11th Annual Uncorked Wine Festival. In partnership with a local non-profit organization, Bay Area Green Tours, Uncorked is a public event which provides an opportunity to taste, learn and experience wine from throughout Northern California. The festival draws over 7,500 attendees. Learn more >>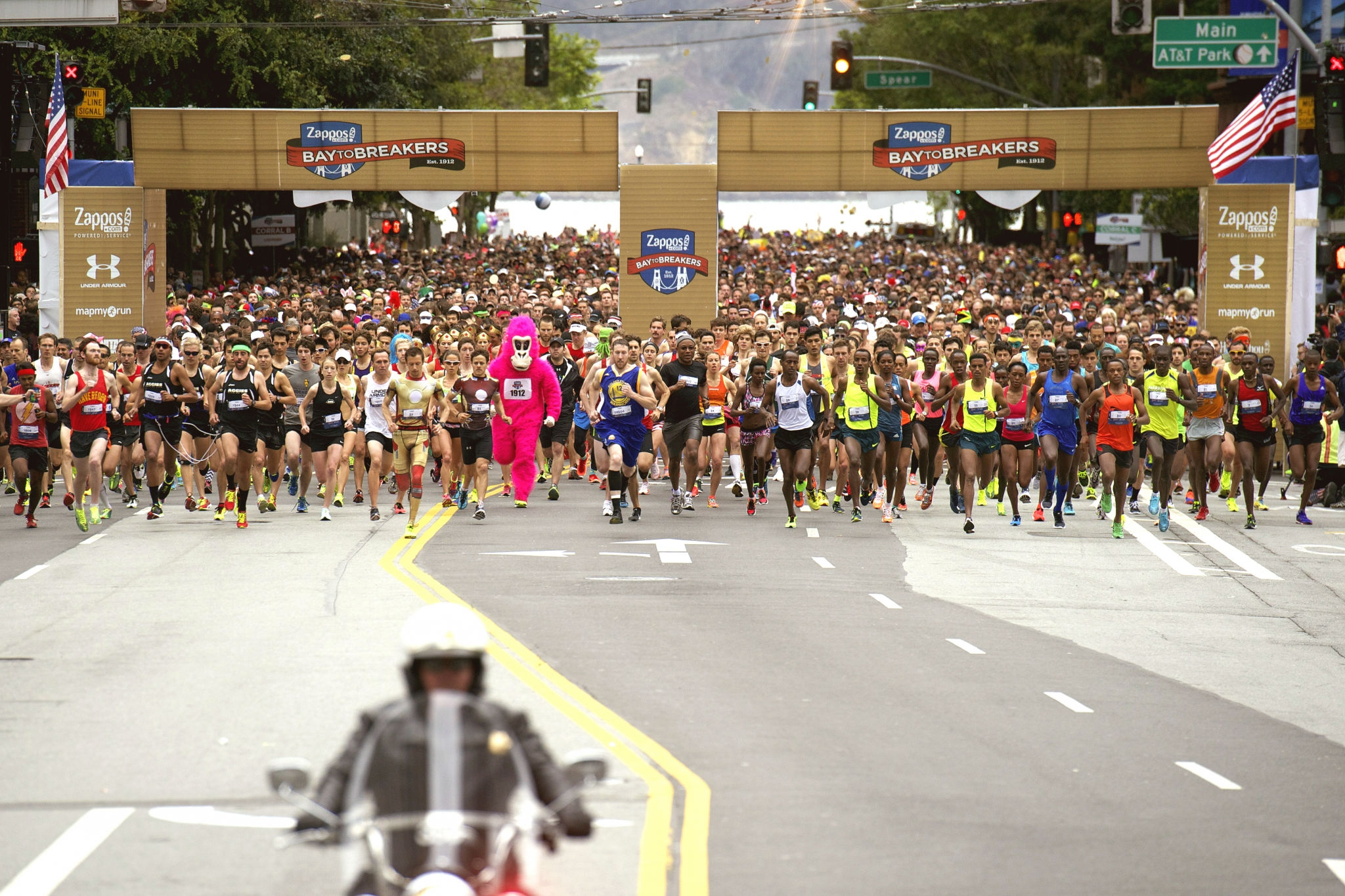 Bay to Breakers
The Zappos.com Bay to Breakers is a race built by the people. Since 1912, Over 1.8 million costumed runners, walkers and centipedes have completed the iconic 12K journey from the San Francisco Bay to the breakers on Ocean Beach. More than a race, runners get their first taste of the Bay to Breakers celebration at the Expo, held the Friday and Saturday prior to race day, before dancing the day away at the Finish Line Festival. The Finish Line Festival comes to life as runners cross the finish line alongside Ocean Beach following the race. Runners celebrate in front of this iconic backdrop, while connecting with thousands of other finishers enjoying live entertainment and food and beverages. Learn more >>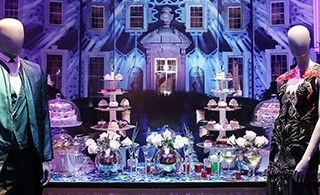 The Hunger Games - The Exhibition
Celebrating the blockbuster The Hunger Games franchise and Katniss's epic journey like never before, this dynamic exploration of the art, science, pageantry and history of the world of Panem features iconic costumes, props, and set recreations that highlight the technological wizardry and amazing artistry that brought this world to life. High-tech, hands-on interactives let you dive into exciting behind-the-scenes content, engage deeply with the world of the films, and discover a whole new side of the stories that took the world by storm. Innovation Hangar is located at 3601 Lyon Street at the Palace of Fine Arts Exhibition Hall. Learn more >>
Dining and Liquid Sustenance: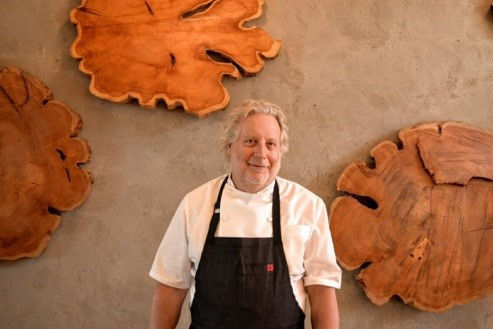 Waxman's
Waxman's in San Francisco's historic Ghirardelli Square is under the culinary direction of Berkeley born-and-raised chef: Jonathan Waxman, and restaurateur Howard Greenstone. The eponymous restaurant's menu highlights the Bay Area's seasonality and ingredients in simply prepared California- and Italian-inspired dishes. Waxman's offers a menu of ingredient-driven pastas, wood roasted farm stand vegetables, meats and fish and fresh salads featuring local bounty. The menu will reflect what Northern California famers and purveyors have in season each day. Waxman's contains a few distinctive dining areas from warm and casual to stylish and elegant, as well as an all season partially covered outdoor dining room. 900 North Point. (415) 636-9700. Learn more >>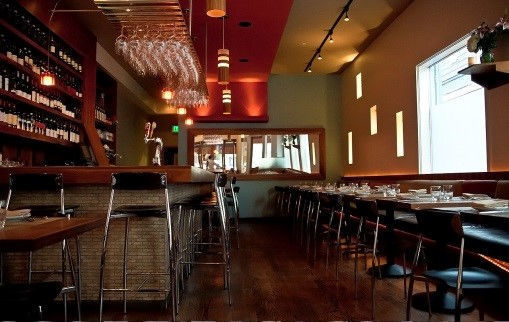 Vicoletta
Vicoletto is an exquisite Italian restaurant located in the Italian North Beach neighborhood of San Francisco. It has a fun, homey atmosphere, but what brings people back time and time again is the outstanding food! Owners, Francesco Covucci and Peter Fazio, are pleased to offer a menu inspired by the cuisine of their hometown of Calabria. They use local and organic ingredients whenever possible. 550 Green Street, (415) 433-5800. Learn more >>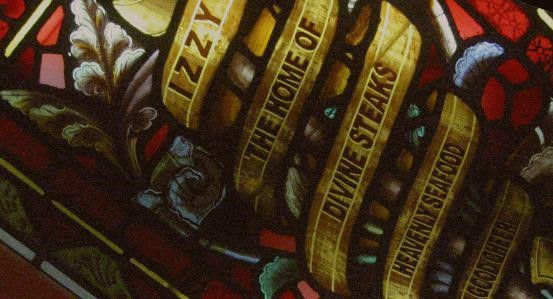 Izzy's Steak & Chophouse
Named for famed barkeep and restaurateur, Izzy Gomez, Izzy's Steaks & Chops opened in 1987 and has long been a favorite of San Franciscans who appreciate the very best Midwestern steaks and chops. All their beef is corn fed and the New York Steaks are aged at least 21 days to produce a one of a kind flavorful product. This is the traditional way steaks have been served by the best steak houses in America for over a hundred years. 3345 Steiner Street. (415) 563-0487. Learn more >>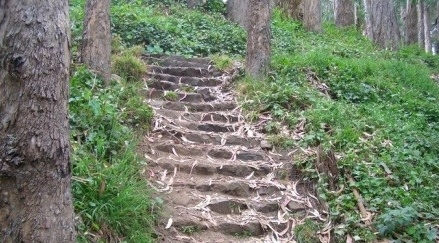 Sigmund Stern Recreational Grove
Historic Stern Grove is a full outdoor recreation complex with athletic fields, courts, a children's playground and dog play area. Play tennis or croquet, pitch horseshoes or toss a Frisbee. Walk or jog around Pine Lake, or reserve Trocadero House for private events. Experience world-class symphony, opera, dance, world music and more in an unparalleled outdoor setting. The newly renovated concert meadow is best known as the home of the Stern Grove Festival, a beloved San Francisco institution that presents free cultural performances every summer. Come early, bring a picnic and relax on the groomed lawn amid eucalyptus and pine groves. Learn more >>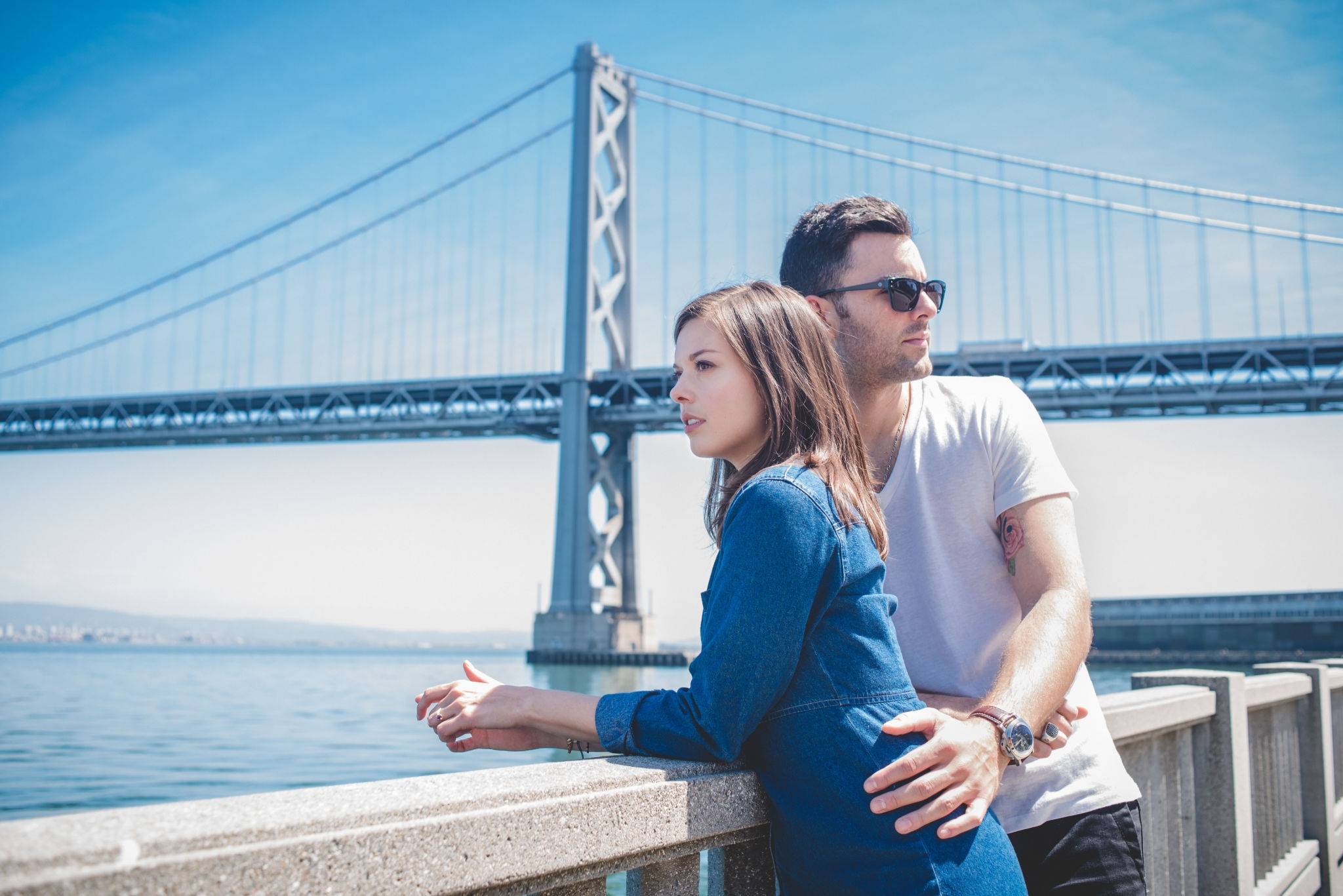 The Last Five Years
May 11 – June 5. Following the wildly successful concert version at The Geary Theater in spring 2015, The Last Five Years receives a brand-new, fully staged production. Tony Award–winning composer of Parade and Honeymoon in Vegas, Jason Robert Brown, brings us this powerful and intimate musical about two twenty-something New Yorkers, Cathy (a struggling actress) and Jamie (a rising novelist), who dive headfirst into a marriage fueled by the optimism that comes from finding "the one." From one of the most imaginative voices in musical theater, the play features a unique structure in which Cathy's journey is sung from ending to beginning, and Jamie's from beginning to end. American Conservatory Theatre, 415 Geary Street. Learn more >>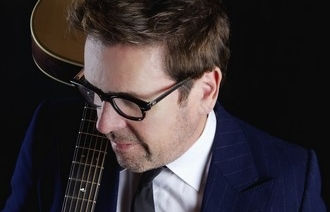 Cole Sings Cole
May 13. The sound and style of the original Nat King Cole Trio recreated. Cole Sings Cole is a vibrant and engaging show performed by the George Cole Trio with George Cole on guitar and vocals, Larry Dunlap on piano and Jim Kerwin on the upright bass. Songs from the original Nat King Cole Trio, Nat King Cole's solo career, selected songs from George Cole's catalog, Cole Porter, and a George and Ira Gershwin song for good measure. All songs have a heaping helping of impeccably executed guitar, piano, and bass. The show highlights some of Nat's big hits of the forties, fifties, sixties and Great American Songbook compositions. Society Cabaret at the Hotel Rex, 562 Sutter St. Learn more >>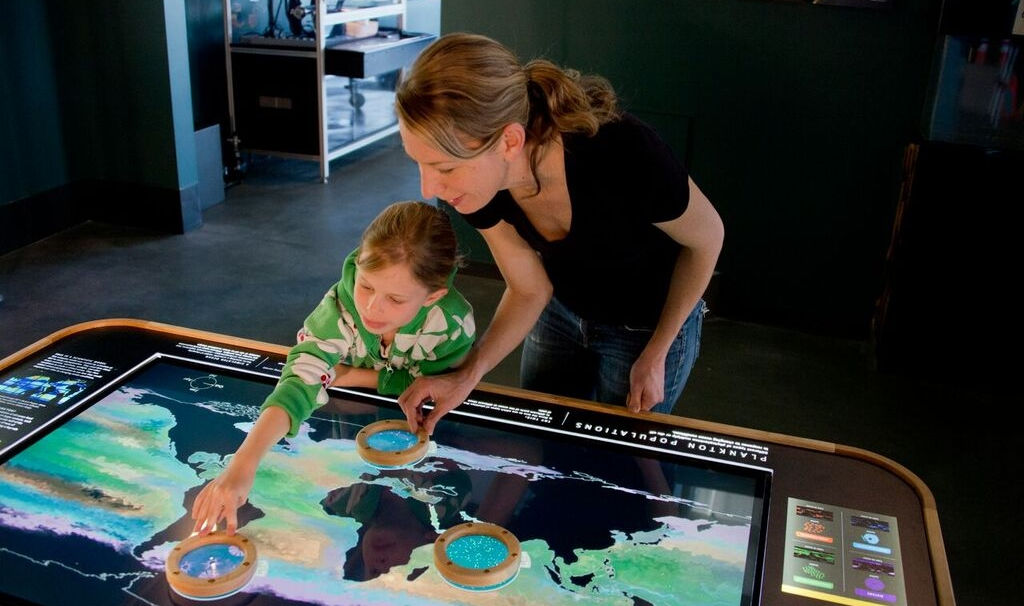 Exploratorium
Free Mother's Day, May 8. All mothers—and especially Mamás Latinas—and their families are invited to a free day of fun at the Exploratorium. Festivities include Mariachi, Folk Dancing and Making Flores de papel. The museum's new 330,000 sq. ft. facility provides three times more space than the original Palace of Fine Arts location, creating new opportunities to support the Exploratorium's culture of curiosity, experimentation, and collaboration. In its first year at Pier 15 the museum served 1.1 million visitors from across the globe, twice the attendance at its previous location. Pier 15 (Embarcadero at Green Street) (415) 528-4444. Learn more >>
Day Trips:
Every month, I will highlight a short trip outside of San Francisco for those who may want to explore a little outside the city.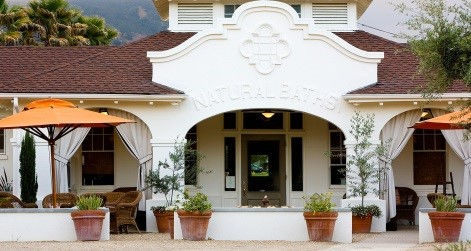 Indian Springs Spa
Calistoga. 74 miles, 90 minutes by car. Sam Brannan, one of California's earliest entrepreneurs, purchased the entire upper Napa Valley in the 1860s, with a vision of creating a world-class resort. He built the original spa, mud baths, pool and racetrack in 1861. After several owners, Pat and John Merchant purchased the property in 1988 and, out of respect for those who were here first, renamed it Indian Springs. In 2004, the Merchants acquired the adjoining spa and hotel, known as Nance's, and incorporated it into Indian Springs. 1712 Lincoln Avenue, Calistoga, CA (707) 942-4913. Learn more >>