Things to Do in Fisherman's Wharf | Hotel Manager's Picks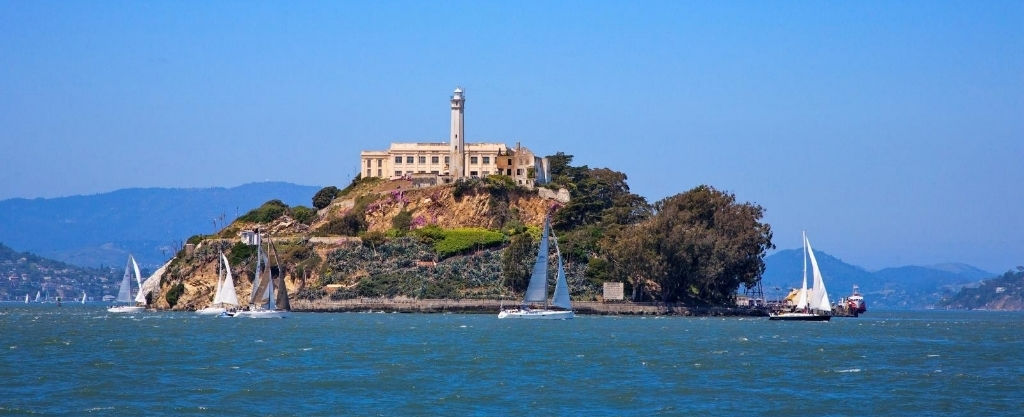 September 2015 Manager Picks
Where did the summer go? Your kids are back in school but the warmer days are still to come to San Francisco. Why not take advantage of clear skies and balmy breezes to plan a trip here. Here are my picks for the month:
| | | |
| --- | --- | --- |
| | | Labor Day Sail - Come aboard The Derek M. Baylis, a 65-ft. sail boat, and ride the waves. Late summer is a great time to get outdoors for a sail on San Francisco Bay! Join friends, or make new ones, and enjoy the 3-hour tour (am I hearing the theme from Gilligan's Island?) with beer on board. The Derek M. Baylis is an auxiliary-powered sailing research vessel that was built to U.S. Coast Guard Subchapter T specifications and launched in 2003. It has a rear deck like a trawler, with yacht-like living quarters, and uses the wind efficiently as its primary source of fuel. It was specifically designed and constructed to provide a safe, comfortable, fast, and environment-friendly platform for marine research and education. The Cruise departs Pier 40 on September 7 at 12:00 pm and returns at 3:00 pm. Learn more. |
| | | |
| | | Film Night in the Park – Bring a blanket or beach chair, a picnic basket, and your favorite beverage to Washington Square Park for a screening of Fargo. In 1996, Fargo was nominated for seven Academy Awards and won for Best Actress (Frances McDormand) and Best Original Screenplay (Joel and Ethan Coen). Film Night in the Park takes place at sundown on September 12. The best part? It's free!. Washington Square is located at Columbus Ave between Filbert and Union. From the hotel, it's a half mile. Learn more. |
| | | |
| | | San Francisco 49ers – The 49ers season opens with a Monday Night Football home game against the Minnesota Vikings. Kick-off at Levi Stadium is at 7:20 pm on September 14. The 49ers lost to the Vikings in their last game which was back in the 2012 season. We've got a better team now and a new stadium to cheer them on. Caltrains and VTA rail provide transportation to the stadium for those who do not wish to drive. Learn more. |
| | | Oktoberfest by the Bay – This year, San Francisco's Oktoberfest takes place September 25 to 27. Walk over to Pier 48 where you'll find cold beer, tasty food, festive music and dancing. (Did I mention beer?) It's a fun time for everyone. Do buy tickets beforehand as they tend to sell out. Learn more. |
| | | |
| | | |
To learn more about things to do in Fisherman's Wharf during your stay, visit our calendar of events page on our website for details of some of the more interesting events that are happening in San Francisco this month. Regardless of what you have planned, enjoy visiting our beautiful city.
What's your favorite spot in San Francisco? Let us know at GuestServices@sheratonatthewharf.com or
Share on Facebook.
Happy Travels ... Michael Hirsch, General Manager
---
San Francisco Art Institute - Like something out of a Nick Cage movie, the San Francisco Art Institute has recently uncovered a fresco by a San Francisco artist that had been lost and forgotten for the 85 years. While inspecting one of the institute's older buildings, SFAI director of operations Heather Hickman noticed some spiderwebs in the corner of one hallway. But upon further inspection, she and her colleague Jeff Gunderson discovered something marvelous: there, untouched since 1930, was Marble Workers, a mural depicting laborers at Fisherman's Wharf, by local painter Frederick E. Olmsted, Jr. (His father designed New York's Central Park among other rather notable landscape projects.) SFAI also hosts several Diego Rivera murals. Learn more. Open 7 am - 7pm.

Location: 800 Chestnut St. | (415) 771-7020
---
Here are some hot and new restaurants to check out:
Sessions at the Presidio – This newcomer opened on August 26 replacing Dixie at One Letterman Drive. Here, Evin Gelleri and Executive Chef Michael Bilgerrecently opened their 3,500-square foot homage to beer and food that tastes good with beer. They feature 100 beers with 24 on tap. In addition, there are 10 wines on tap and a smart wine list. We ate there on their first day of brunch service and were impressed with both the menu and ambiance (sat on the patio with a view of the water). We enjoyed the crudo, house smoked trout tartine, liver mousse and sausage dishes, all well-matched with the Bokish Alberino on tap and the Rapscallion Social Kitchen Belgium Strong Ale. Learn more.

Location: One Letterman Drive | (415) 655-9413

The Richmond – Located two blocks from the California Academy of Sciences and de Young Museum in Golden Gate Park, The Richmond is a neighborhood gem. The owners, John and Thu Ha, run a small, family-owned establishment where the focus is on individual diners, not volume. The restaurant features a 5-course tasting menu for $49.95. The wine program is priced to sell. There is a 2007 Paul Hobbs Napa Cabernet Sauvignon on the menu for $99. It sells at the vineyard for $79! Who ever heard of a 25% mark up for a restaurant? It's usually 2-3 times that. You've got to check this place out. Learn more.

Location: 615 Balboa (between 7th & 8th Ave) | (415) 379-8988

Mason Pacific - Mason Pacific is a casually elegant neighborhood bistro nestled along the cable car line at the intersection of Nob Hill, Russian Hill and Chinatown. Chef Sean McTiernan crafts a seasonal menu of simple, flavorful dishes, creatively elevated through technique and preparation. If availble, try the Tagliatelle "Carbonara," with Bacon, Mi Cuit Egg, English Peas, Parmesan, Black Pepper, and Pea Puree. Just sayin'. The wine list features food-friendly wines and aims to offer value at every price range, from a simple but delicious rosé, to rare and compelling vintage bottles. Learn more.

Location: 1358 Mason St. (at Pacific Ave.) | (415) 374-7185
---
Cavallo Point Spa – Just across the Golden Gate Bridge sits Cavallo Point, a former Army base called Fort Baker which now houses the Healing Arts Center & Spa at Cavallo Point. Relax and take pleasure in a signature massage or facial, or enjoy a soothing soak in the heated outdoor meditation pool beneath the pines. Linger by a fireplace with dancing flames for warmth and reflection, stretch body and mind in their beautiful garden, and sip away stress at the peaceful Tea Bar. Learn more about yourself from holistic medical practitioners or journey to inner healing with a renowned shaman as your guide. Learn more.

Location: 601 Murray Circle, Fort Baker, Sausalito | (415) 339-4767
---
Strawberry Hill - While Blueberry Hill is quite the popular song, Strawberry Hill is a real location that showcases an amazing explosion of every shade of green imaginable. This Golden Gate Park attraction is a gift from nature in the form of an island that is situated in the middle of Stow Lake. Engaging activities and sights beckon the visitor looking for a refreshing excursion.

Measuring close to 430 feet into the air and serving as the highest point in the entire park, some of the best views of surrounding vicinities are captured at the Hill, including Mt. Tamalpais and the Golden Gate Bridge. Today, your journey through the island begins at either the Rustic Bridge or the Roman Bridge at Stow Lake, which are located on opposite sides of Strawberry Hill. These connections provide access to the trails reaching the top of the Hill and have been leading visitors to the inside of this paradise since 1893. Learn more.

Location: Golden Gate Park
---
Opera in the Park – Join the San Francisco Opera at 1:30 pm on Sunday, September 13 for this annual outdoor performance that kicks off SF Opera's 93rd season. It's FREE and open to the public. Watch a preview of Opera in the Park!

Join Music Director Nicola Luisotti conducting the acclaimed San Francisco Opera Orchestra and stars from the fall season including Leah Crocetto, Diana Damrau, Heidi Stober, Ekaterina Semenchuk, Piotr Beczala, Michael Fabiano and Elliot Madore. Bring a picnic and enjoy this outdoor concert. Food and beverages will also be available for sale at the event. Learn more.

Location: Sharon Meadow, Golden Gate Park
---
Walt Disney Family Museum - The museum illuminates Walt Disney's fascinating life: his tremendous successes as well as his disappointments, and his unyielding optimism as he worked tirelessly to advance the art of animation. Walt was a risk-taker who influenced popular culture through pioneering animated and live-action films, television programs, theme parks, and other new technologies. His story is told through innovative, interactive galleries. Visitors get to know Walt through early drawings and animation, movies, music, and listening stations featuring his own voice, among others. A 13-foot model of Disneyland as Walt originally envisioned it is a perennial favorite with museum-goers.

Located in a historic brick building on the main post of San Francisco's Presidio, the 40,000-square-foot museum melds history with state-of-the-art technology, including more than 200 video screens sprinkled throughout our galleries. Visitors can also enjoy our Museum Store, Learning Center, and Fantasia-themed theater, which shows Disney classics six days a week. Learn more.

Location: 104 Montgomery St. in the Presidio (zip code: 94129) | (415) 345-6800
Hotel Manager's Picks Archive:
2015: January | February | March | April | May | June | July | August