Things to Do in Fisherman's Wharf | Hotel Manager's Picks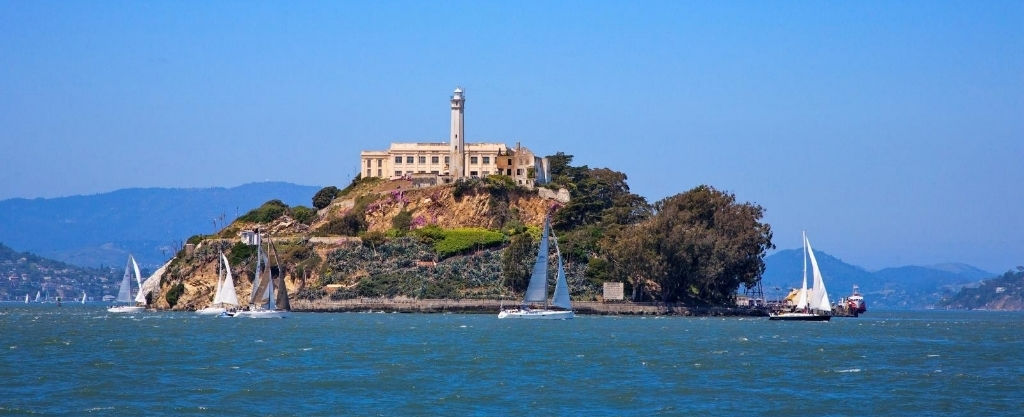 October 2015 Manager Picks
October is a month chock-full of events and fun things to do in San Francisco. Here are some of my absolute favorites:
| | | |
| --- | --- | --- |
| | | Fleet Week - San Francisco Fleet Week (SFFW) began in 1981 when then Mayor Diane Feinstein led the nation in celebrating America's sea services. Taking place every October on the Marina Green, SFFW's air show featuring the USAF Blue Angels, parade of ships and many community events have become a significant and integral part of the city's local culture and economy. Consistently attracting millions of visitors, creating important and lasting relationships for its partners, SFFW is now recognized by the United States Department of Defense as the model for fleet weeks across the country. October 5 – 12. Learn More |
| | | |
| | | Italian Heritage Parade - San Francisco's ANNUAL ITALIAN HERITAGE PARADE on Sunday, October 11 is the City's oldest civic event and the nation's oldest Italian-American parade and community celebration. It winds its way from Fisherman's Wharf to North Beach. A San Francisco institution since it was established in 1868, the 2015 Parade is promising to be bigger, better and more colorful than ever. Highlights include dozens of handcrafted parade floats featuring Bay Area businesses, community groups, and Italian organizations; local high school Italian clubs and marching bands; special appearances by "Christopher Columbus" and Queen Isabella and Her Court; festive open-air dining and Italian wine and food specials at North Beach restaurants lining the Parade route; performances by a variety of traditional Italian musicians and performance artists; and special appearances by Bay Area and Italian-American celebrities. Learn More |
| | | |
| | | Taste San Francisco – Friday, October 23 is this year's culinary star-studded fund raiser for the James Beard Foundation. The evening begins with a tasting reception featuring an exciting lineup of San Francisco's finest Italian chefs, including Suzette Gresham (Acquerello), Chris Marchino (Cotogna), Rocky Maselli (A16), JBF Award Winner Craig Stoll (locanda and Delfina), and Staffan Terje (Perbacco). Then, enjoy a unique four-course seated dinner designed by James Beard Award winners Tony Mantuano (Spiaggia) and Michael Tusk (Quince). They're bringing these culinary stars together for an unforgettable, one-night-only dining experience. Bimbo's 365 Club, 1025 Columbus Avenue. Learn More |
| | | Mega Halloween International Ball - This enormous costume ball takes place in four different rooms and is one of the biggest parties going on in SF on Halloween night. If you like Halloween and want to share it with over 1,000 of your closest fiends and ghouls, this is the place for you. Held at our sister hotel, the Westin St. Francis on October 31 from 9:00 pm to 1:50 am. 335 Powell Street. Learn More |
| | | |
| | | |
To learn more about things to do in Fisherman's Wharf during your stay, visit our calendar of events page on our website for details of some of the more interesting events that are happening in San Francisco this month. Regardless of what you have planned, enjoy visiting our beautiful city.
What's your favorite spot in San Francisco? Let us know at GuestServices@sheratonatthewharf.com or
Share on Facebook.
Happy Travels ... Michael Hirsch, General Manager
---
| | | | |
| --- | --- | --- | --- |
| Alcatraz - A mile and a half from Fisherman's Wharf, Alcatraz was the site of the first lighthouse built on the Pacific Coast, then a federal prison for such notorious convicts as Al Capone. Now it is one of the city's most popular attractions. A visit to the island includes a tour of the cell house where visitors can see where the prisoners lived. Although the last inmates were transferred off the island in 1963, the main prison block with its steel bars, claustrophobic (9 x 5-foot) cells, mess hall, library and "dark holes," where recalcitrant languished in inky blackness, is still structurally intact. Tickets are easier to get in the fall but advance reservations are very much encouraged. We can help you with these. Just email us at tourdesk@sheratonatthewharf.com. Learn More | | | |
---
Here are some hot and new restaurants to check out:
The Dorian – Just open a couple of weeks, this Marina eatery is in the old Cirque spot at 2001 Chestnut Street. Check out the Royal Dorian, a burger topped with Dungeness crab and black truffle! Nice addition to the neighborhood and an easy Uber ride from the hotel. (415) 814-2671 Learn More

Scotland Yard - Another newcomer to the Marina, this New American gastropub and lounge features indoor and outdoor dining. Scotland Yard blends Victorian style dark and rich interiors with San Francisco flair giving the space a feeling that exudes both class and comfort. Owner Brian Cassanego and Executive Chef Jason Raffin pair fresh and exciting food with a unique local beer and small production wine selections that compliment and inspire the ambience as well as our guests. Coca-Cola spareribs? Yum! Learn more

Location: 3232 Scott Street | (415) 872-6853

Old Bus Tavern - Ben Buchanan and John Zirinsky have a love for old VW buses and, hence, the name. They also are pretty good beer brewers which they feature in their Bernal Heights pub. The Old Bus kitchen is led by Chef Max Snyder. Max brings a strong command of modern culinary technique to Old Bus Tavern, where he whips up shareable plates that range from drinking snacks to refined entrees. Max features the Bay Area's bounty in his creative reinterpretation of classic American food. Dishes also often feature their house-brewed beer or brewery ingredients. (Barley ice cream, for example.) Learn more

Location: 3193 Mission Street at Valencia | (415) 843-1938
---
Bikram Yoga North Beach – Yogiraj Bikram Choudhury is the founder of the worldwide Yoga College of India. Born in Calcutta in 1946, Bikram began yoga at the age of four with India's most renowned physical culturist at that time, Bishnu Ghosh. Bikram estabhlised this studio in 1973. Bikram's Columbus location is the first yoga studio in the United States, and still owned by Bikram today.
Bev Sagaria has been the director at the studio since May of 2010. She started her practice at the studio in 1994, and became a certified Bikram instructor in 2008. Classes daily at 9 am, 4:30 pm and 6:30 pm. Single class is $15. Unlimited 30 day Welcome pass is only $29. Learn more

Location: 910 Columbus Avenue (Lombard Street) | (415) 346-5400
---
Two Sisters Bar and Books - Two Sisters Bar and Books is a warm, loving space where there is always time to linger over a classic cocktail or a delightful cup of coffee, nosh on a well-crafted dish, and share your love of all things literary. Their mission is to create a space that nourishes and feeds our community and ourselves – a space where neighbors and strangers alike feel like family. Learn more

Location: 579 Hayes Street | (415) 863-3655
---
| | |
| --- | --- |
| Treasure Island Music Festival – Internationally renowned artists gather for a spectacular two-day, outdoor concert festival featuring electronic music and indie pop, local designers, artists, food and beverage. The two festival stages are erected on Treasure Island offering amazing views of the bay and the San Francisco skyline. October 17 – 18. Free shuttles run from Bill Graham Civic Auditorium at 99 Grove Street starting at 11 am daily. Learn more | |
---
Disney on Ice: Dare To Dream - A celebration of 75 years of Disney Princesses, Dare to Dream is wholesome Disney fun with a live adventure element thrown in! Nobody is too young or too old to witness the magic unfolding on ice, so it's the perfect family outing, for little ones and grandparents alike. There'll even be a cameo of the princess that started it all... (hint, poisoned apples and seven small friends). October 7 – 11. Learn more

Location: Oracle Arena, 7000 Coliseum Way, Oakland
Hotel Manager's Picks Archive:
2015: January | February | March | April | May | June | July | August | September