Things to Do in Fisherman's Wharf | Hotel Manager's Picks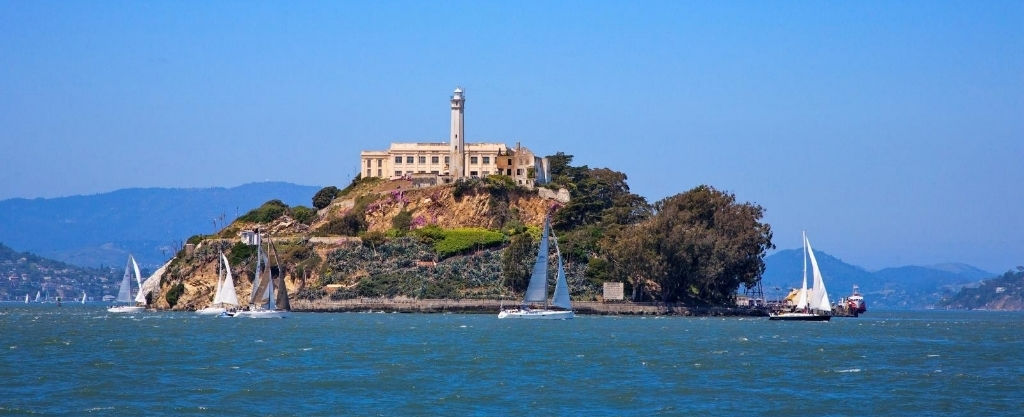 November 2015 Manager Picks
The weather turns cooler and our thoughts turn toward the holidays. Here are some fun things to do here in November:
| | | |
| --- | --- | --- |
| | | Dias de los Muertos – November 2.Over 15,000 people will gather in the Mission to participate in the 26th Annual Dia de los Muertos or Day of the Dead Procession & Altars. Through art, music, and ritual this event honors our ancestors and celebrates the vitality and richness of today's community. While the ceremony remains true to its Latino roots, the San Francisco procession actively encourages participation by people of all origins. Day of the Dead Procession: Meet at 22nd and Bryant, 7pm. Day of the Dead Festival of Altars: Garfield Park, 26th and Harrison, 6pm-11pm Learn More |
| | | |
| | | SF International Auto Show – November 21 – 29. Now celebrating its 58th year, the International Auto Show, continues to grow. This year's show will fill Moscone Center with exhibits in the north and south halls, the Gateway and Esplanade Ballrooms plus the north and south lobby and driveway areas. Vehicles representing the work of 38 manufacturers for the year 2016 and beyond will all be on display including new introductions, exotic sports cars plus alternative fuel and hybrid vehicles. In addition, there will be manufacturer Ride & Drives and special exhibits including the Academy of Art University Classic Car Collection, the PG&E, Your Partner for Electric Car Ownership exhibit, the San Francisco Auto Salon, the Aston Martin and Ferrari Club of America displays, a display from Dominator Street Rods, the Gasoline Alley Race Car Hall, racing simulators and an auto accessory booth area. San Francisco's Moscone Convention Center, 747 Howard St., located between 3rd and 4thSts. on Howard St. Learn More |
| | | |
| | | Odyesso – November 19 – December 13. Known as the world's largest touring production, Odysseo marries the equestrian arts, stage arts and high-tech theatrical effects at never-before-seen levels. This larger-than-life show sends hearts racing, but it is also a feast for the eyes that succeeds in delivering the spectacular with soul. Audiences of all ages are rediscovering with emotions the century-old relationship between human and horse. As friends, partners and inseparable performers on stage, 70 horses and 45 artists lead the spectator on a great journey in a world of dreams where, together, they discover some of the planet's most unforgettable landscapes. Under the Big Top at AT&T Park Learn More |
| | | Great Dickens Christmas Fair – Weekends November 21 - December 20. Enter the world of Charles Dickens and revel in a Victorian London where it's always Christmas Eve and the streets resound with celebrations of the Season! Lively calls of street vendors ring out above the crowd and mingle with holiday carolers; tempting aromas of roasted chestnuts and hearty foods fill the air; enticing shops overflow with one-of-a-kind Christmas gifts. Cow Palace Exhibition Halls, 2600 Geneva Ave, Daly City Learn More |
| | | |
| | | |
To learn more about things to do in Fisherman's Wharf during your stay, visit our calendar of events page on our website for details of some of the more interesting events that are happening in San Francisco this month. Regardless of what you have planned, enjoy visiting our beautiful city.
What's your favorite spot in San Francisco? Let us know at GuestServices@sheratonatthewharf.com or
Share on Facebook.
Happy Travels ... Michael Hirsch, General Manager
---
Lombard: The Crookedest Street in the World - The portion of Lombard Street that everyone knows from the postcards is a section that has been dubbed "the crookedest street in the world". This refers to the windy switchbacks of road that grace the block between Hyde and Jones. The curvy nature of the one-way drive along with the steep slope of these blocks makes for a fun ride that's also a visual treat. In total you'll count eight tight turns in the one block portion of street here.

But did you know that Lombard isn't truly the "crookedest" street in the world? In fact, it's not even the crookedest street in San Francisco. That honor belongs to Vermont Street between 20th and 22nd streets in the Portrero Hill neighborhood. Though technically slightly curvier than Lombard, and an interesting sight in its own right, this street doesn't have the fame or the visual beauty that Lombard Street has, which is why people flock to Lombard Street to take photos during their visit.

People are often puzzled as to why this street is so crooked. The answer is safety. The naturally steep grade of the street posed a severe safety hazard. In the 1920's a property owner in the area suggested the scenic switchbacks to add aesthetic appeal while increasing safety for pedestrians.
---
Here are some hot and new restaurants to check out:
| | |
| --- | --- |
| | Novela - Serving cocktails with character, Novela is a book-themed bar where literary references present themselves in intriguing ways. From its chromatically classified book collection to art pieces that riff on characters in historic novels, Novela offers a compelling setting that juxtaposes old and new, classic and contemporary. A menu of spirit-driven libations and a historically inspired punch-on-tap program that honors the original formula of citrus oil from freshly zested, fruit, sugar, spice, and spirit. 662 Mission street. (415) 896-6500 Learn More |
| | |
| Liholiho Yacht Club - Check out Ravi Kapur's Hawaiian-leaning fare at the newly opened Liholiho Yacht Club. He creates dishes that won't be found on any other menu such as an appetizer with fried oyster, beef Carpaccio, 1000 island, and butter lettuce. Sounds odd but boy, oh boy! is it good. Open kitchen to watch chef and his team doing their magic. Entertaining and delicious. Convenient Nob Hill location at 871 Sutter St. (415) 440-lilo (5446) Learn More | Happy shot of Chef by @shutter2speak of the @sfchronicle |
| | |
| | Kappa Restaurant – Located in Japantown, Kappa offers the elegant and refined form of "Koryori", traditional Japanese dishes. Proprietors Toshiaki & Rumiko Kimura tell us that each dish is presented as a stand-alone serving that focuses the diner's attention onto the intense and subtle flavors. There is no standard menu. Instead, you will be treated to a unique meal based upon the freshest ingredients available on that day. In the "Omakase" style, the chef assembles the menu and ingredients freely. Items are hand selected from specialty wholesalers, thus preserving the integrity of the ingredients. The end result is a daily creation true to Japanese. 1700 Post St. (On the 2nd floor of the building located at the corner of Buchanan St. and Post St.) (415) 673-6004 Same day reservations by phone only Learn More |
---
| | |
| --- | --- |
| Hippie Hill - From the rhythmic beat of hand drummers to the questionable smoke signal swirls, you truly have no idea what you'll discover on Hippie Hill. Depending on whose lens you choose to view the atmosphere of the infamous meadow and sloping hill that notoriously received its name from being a gathering spot during the 1960s, it's a fascinating fixture in Golden Gate Park. When the field isn't ultra- packed, Hippie Hill is an interesting place to enjoy the sights and sounds of a sunny day at the park. People-watching is definitely a favorite pastime of Hippie Hill visitors. For some, there is something somewhat magical about visiting a place that at one time attracted the likes of Janis Joplin and the Grateful Dead. Adults enjoy bringing lawn chairs, blankets, picnic lunches, canopies, and other accessories that helps usher in a lazy day. On the weekends, drum circles are commonplace. However, keep in mind that this is probably not the best place for an outing with the youngsters. Hippie Hill is found on the eastern end of Golden Gate Park. Head for the hill located in between the Conservatory of Flowers and Haight Street Learn More | |
---
| | | | |
| --- | --- | --- | --- |
| | | | Saints Peter and Paul Church – the first church on this site was built in 1884 but succumbed to the 1906 earthquake. The present church, with its twin lofty spires that soar 191 feet into the sky, was completed in 1924. For over a century, the church of SS. Peter and Paul has served parishioners, charmed the numerous tourists who visit it daily, and has been an inspiration to the members of the North Beach community. Recreate Marilyn Monroe and Joe DiMaggio's wedding pictures on the steps but know that they really were married at San Francisco City Hall. 666 Filbert St Learn More |
---
David Sedaris – November 16. Known for pulling at the threads of familiarity Sedaris specializes in poignant comedy that is often mined from his unconventional childhood in North Carolina, his wildly varying stream of jobs, and his move to France with his partner. His most recent book, ‎Let's Explore Diabetes with Owls forms the focus of this latest tour. War Memorial Opera House, 301 Van Ness Avenue Learn More

Photo credit: Hugh Hamrick
---
| | | | |
| --- | --- | --- | --- |
| | | | Children's Creativity Museum - The Children's Creativity Museum is an interactive art and technology museum for kids. Its mission is to nurture the 3C's of 21st-century skills – creativity, collaboration and communication – in all youth and families. They believe that the ability to think critically, collaborate broadly, communicate effectively, and generate and prototype multiple solutions, is the core of a 21st-century education. 221 Fourth St. (415) 820-3320 Learn More |
Hotel Manager's Picks Archive:
2015: January | February | March | April | May | June | July | August | September | October