Things to Do in Fisherman's Wharf | Hotel Manager's Picks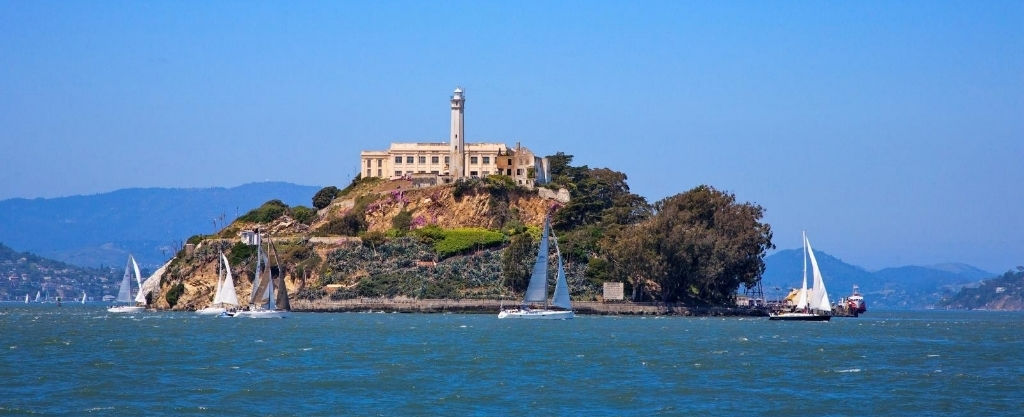 May 2015 Manager Picks

I may be biased (in fact, I know I am!) but isn't San Francisco the most beautiful city in the world? Around every corner there is a vista that is lovelier than the last one. With the weather starting to warm up and the skies clear, I thought I would suggest a few places where the view is the star:
| | | |
| --- | --- | --- |
| | | Hamond Observation Tower – Located in the de Young Museum in Golden Gate Park. When you reach the Hamond Tower Observation Floor, which is located on the east end of the museum, you will find yourself 144 feet in the air. This feature of the de Young offers some of the best panoramic views of the city including Golden Gate Park, San Francisco neighborhoods, and the Golden Gate Bridge are all free to enjoy when the museum is open. By the way, the de Young also has a great collection of art to see while you are there. 50 Hagiwara Tea Garden Drive (415) 750-3600 Learn more |
| | | |
| | | Twin Peaks - At 922 feet in elevation, Twin Peaks is second only to Mt. Davidson in height, offers spectacular views of the Bay Area, and is a world-famous tourist attraction. Originally called "Los Pechos de la Choca" (Breasts of the Maiden) by early Spanish settlers, these two adjacent peaks provide postcard views and a treasure trove of animal and plant diversity. Most visitors to Twin Peaks drive (or get a two-seater at Go Cars) to the north peak parking lot to enjoy 180-degree views of the Bay Area. Twin Peaks Blvd. Learn More |
| | | |
| | | Sterling Vineyards – Perched 300 feet above the town of Calistoga, Sterling Vineyards offers panoramic views of Napa Valley. An aerial tram carries visitors up the hill to the winery, whose architecture was modeled after that of the Greek island of Mykonos, where Sterling founder Peter Newton once lived. The brilliant white stucco stands out dramatically against the rugged Mayacamas and Vaca mountain ranges that flank each side of Napa Valley. Mount Saint Helena makes a lovely distant backdrop. The winery's towers house eight bells from London's Church of St. Dunstan's-in-the-East, originally founded in the 10th century. 1111 Dunaweal Lane, Calistoga, CA (800) 726-6136. Learn More |
| | | Inspiration Point – One of the many great spots in the Presidio. Inspiration Point is situated above the park's largest watershed, Tennessee Hollow. From this remarkable vantage point, visitors can take in views of San Francisco Bay, Alcatraz, Angel Island, rare serpentine grasslands, and eucalyptus canopies. The view on a clear day is truly something to savor. Learn More |
| | | |
| | | |
To learn more about things to do in Fisherman's Wharf during your stay, visit our calendar of events page on our website for details of some of the more interesting events that are happening in San Francisco this month. Regardless of what you have planned, enjoy visiting our beautiful city.
What's your favorite spot in San Francisco? Let us know at GuestServices@Sheratonatthewharf.com or
Share on Facebook.
Happy Travels ... Michael Hirsch, General Manager
---
| | |
| --- | --- |
| The Beat Museum – Here is an "only in San Francisco" favorite. Located in San Francisco's North Beach neighborhood, The Beat Museum is dedicated to spreading the spirit of The Beat Generation, which we define as tolerance, compassion and having the courage to live your individual truth. The Beats, as in beaten down and beatific, were a collective of writers, artists and thinkers that congregated in 1950s San Francisco. The Beat Museum is home to an extensive collection of Beat memorabilia, including original manuscripts and first editions, letters, personal effects and cultural ephemera. 540 Broadway 800-537-6822 Learn More | |
---
Keeping with the view theme, here are a couple of my favorite places with knock out views:
| | |
| --- | --- |
| | Waterbar - Regarded as San Francisco's foremost seafood restaurant, Waterbar continues to set new standards of sustainability, variety, and excellence in the sourcing, preparation and presentation of food from the sea. Waterbar is situated in a prime location on the waterfront of San Francisco's Embarcadero, just south of the "Cupid's Span" sculpture, featuring panoramic views of the bay, Bay Bridge, Treasure Island, and the San Francisco skyline. 399 Embarcadero (415) 284-9922 Learn More |
| | |
| El Techo de Lolinda – El Techo is the heated and covered open-air rooftop restaurant above Lolinda in the Mission district. They offer sweeping city views, pan-Latin American casual cuisine, and crafty classic cocktails. Fun food, festive cocktails "del Sol" and the best rooftop skyline in SF. Check them out for a fun Sunday brunch or get a great steak downstairs at Lolinda beforehand. 2518 Mission St (415) 550-6970 Learn More | |
---
| | |
| --- | --- |
| | City Lights Bookstore - Founded in 1953 by poet Lawrence Ferlinghetti and Peter D. Martin, City Lights is one of the few truly great independent bookstores in the United States, a place where booklovers from across the country and around the world come to browse, read, and just soak in the ambiance of alternative culture's only "Literary Landmark." Although it has been more than fifty years since tour buses with passengers eager to sight "beatniks" began pulling up in front of City Lights, the Beats' legacy of anti-authoritarian politics and insurgent thinking continues to be a strong influence in the store, most evident in the selection of titles. 261 Columbus Ave. 415-362-8193 Learn More |
---
| | |
| --- | --- |
| 271 Francisco – Our friends at Parties That Cook have opened a new venue right around the corner from the hotel at 271 Francisco. They are offering three cooking classes in May – Cinco de Mayo, Mother's Day Celebration and Basic Grilling & Roasting. Three great ways to have fun with your loved ones, learn a little and eat a lot. Best of all, it's a short walk back to the hotel. 271 Francisco St. (415) 441-3595 Learn More | |
---
| | |
| --- | --- |
| | Yerba Buena Gardens – Yerba Buena Gardens Festival is the independent presenting organization dedicated to enhancing the vitality and quality of life in the parks and open spaces of Yerba Buena Gardens through the curated presentation of free artistic, community, and cultural programs. May kicks off their outdoor music series with Eddie Palmieri Salsa Orchestra on May 3rd. There are seven events in May alone. All free and a lot of fun. Mission St., between 3rd and 4th Sts. (415) 543-1718 (Photo credit: John Spicer) Learn More |
---
| | |
| --- | --- |
| Randall Museum - offers people of all ages opportunities for active involvement and recreation in an integrated program of arts and sciences. Focusing on the cultures and environment of the San Francisco Bay Area, the Museum strives to inspire creativity, curiosity, and appreciation of the world around us. The Museum houses changing science, art, and interactive exhibits. Permanent areas of the Museum include a live animal exhibit, a woodshop, art and ceramics studios, a science lab, toddler playroom, a 188-seat theater, a greenhouse and gardens. The views are bad either. 199 Museum Way (415) 554-9600 Learn More | |
Hotel Manager's Picks Archive:
2015: January | February | March | April | May


Ring in the New Year with a spectacular waterfront fireworks display over the San Francisco Bay. This is a free, family event that begins at Midnight. There are many great spots to view the show; however the best public viewing spots are located along the Embarcadero and south of the Ferry Building.