Things to Do in Fisherman's Wharf | Hotel Manager's Picks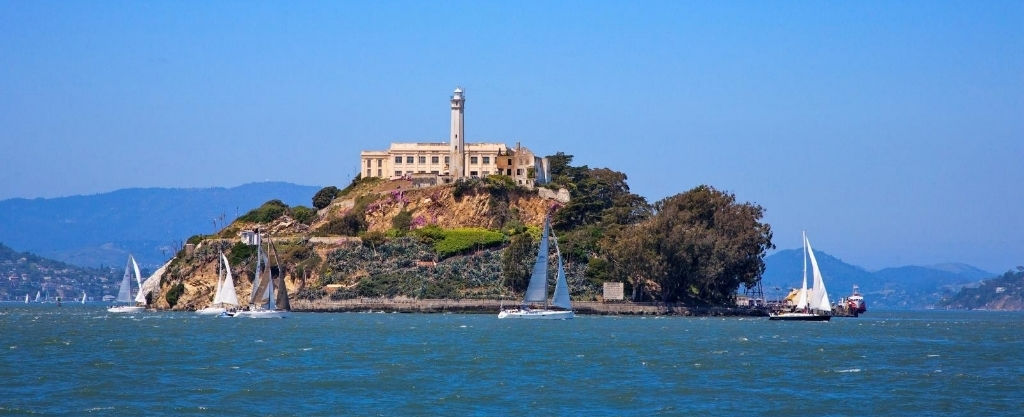 March 2015 Manager Picks


Daylight savings time kicks in on March 8 giving us a full hour in the evening to enjoy outdoor activities. This month, let's take a look at what's doing outside.
| | | |
| --- | --- | --- |
| | | Bird Watching – I know it sounds a little offbeat but San Francisco boasts a large variety of our feathered friends. Give John McLaren Park a try. John McLaren was the horticulturist who turned the sand dunes of the Sunset District into Golden Gate Park. A friend of John Muir, he believed that our parks should be "naturalistic" in appearance. Its 312 acres have well-developed trails that cross rolling hills and provide ample opportunities to see a diversity of birds (see picture of the Red Shouldered Hawk). It is a beautiful spot even if birds aren't your thing. Learn more. |
| | | |
| | | Commune with the Buffalo – Golden Gate Park is home for a herd of American Bison. Located next to Spreckels Lake, pieces of history lumber across an enclosed field of green. Since the 1890s, the bison have become a treasured tradition about the park, serving as a remembrance of the illustrious Wild West. Learn More |
| | | |
| | | Smell the Flowers – To experience a brightly colored extravaganza of color, the tulips and other blooms at the Queen Wihelmina Tulip Garden at the Golden Gate Park provide the perfect accompaniment for the imposing Dutch Windmill, which has become a popular sight among visitors. Situated on John F. Kennedy Drive, located near Great Highway, the Tulip Garden bears the name of the late queen of the Netherlands. Learn More |
| | | |
| | | Play A Round – The prestigious Presidio Golf Course opened for public play in 1995 and has quickly gained a reputation as one of the nation's top public courses. Located just minutes from downtown San Francisco, this 18-hole course plays 6,500 yards of challenging golf winding through beautiful Eucalyptus and Monterey Pine trees in The City's trademark hills. Learn More |
| | | |
| | | Listen to the Music – At the end of the jetty that encloses the Marina District's small boat harbor sits the Wave Organ. Part rock garden, part sound sculpture, the 2,700sq-ft installation captures the sea's rumbles, groans, and whistles as waves slap against, and push into, the underwater openings. The organ's 25 pipes curve out like periscopes between corniced granite and marble slabs salvaged from the a Gold Rush-era cemetery. Sit in the partially enclosed "stereo booth" and listen as sounds echo from all three sides of the alcove; visit at high tide for the best sonic experience. Learn More |
To learn more about things to do in Fisherman's Wharf during your stay, visit our calendar of events page on our website for details of some of the more interesting events that are happening in San Francisco this month. Regardless of what you have planned, enjoy visiting our beautiful city.
What's your favorite spot in San Francisco? Let us know at GuestServices@Sheratonatthewharf.com or
Share on Facebook.
Happy Travels ... Michael Hirsch, General Manager
---

Chinese New Year Festival & Parade – Over 100 units will participate in the Southwest Airlines® Chinese New Year Parade. A San Francisco tradition since just after the Gold Rush, the parade continues to delight and entertain the many hundreds of thousands of people that come to watch it on the street on Sunday, March 7 from 6 – 8 pm. Learn More


---
All these restaurants feature outdoor dining options:

The Sycamore – This Mission district Gastropub has outdoor seating and who could resist Pork Belly "Donuts" with Maple Syrup/Makers Mark Glaze. 2140 Mission St. (415) 252-7704 Learn More



Zazie – is located in Cole Valley, a short distance from Golden Gate Park. It has a solid French menu and really nice garden seating behind the restaurant. Brunch is a favorite there. Try out the Le Mer – a poached egg on English muffin topped with Dungeness crab, avocado and green onions. Yum! 941 Cole St. (415) 564-5332 Learn More



Fable – this Castro newcomer has already made a great impression. Chef-owner Jon Hearnsberger puts out some creative new American fare including a Grilled Vegan BEET loaf with a Tomato Gastrique Sauce. Outdoor dining on the patio. 558 Castro Street. (415) 590-2404 Learn More


---
International Orange Spa - is a San Francisco spa and yoga studio offering facials, massage, yoga, acupuncture, and natural and organic skincare products. IO spa and yoga treatments are restorative remedies that encourage the body's natural healing capabilities. The 4,000-square-foot spa includes a relaxation lounge with organic refreshments, private outdoor deck with bamboo garden, pristine yoga studio and retail boutique. 2044 Fillmore Street, 2nd floor. (415) 524-0542 Learn More
---

Midnight Mystery Ride - A bike ride in the daytime is standard, romantic fare. A bike ride along an undisclosed route to a mystery location that ends in an after-hours party? Infinity-better-than-standard romantic fare. Learn More
---

Dueling Pianos at Johnny Foley's – Johnny Foley's takes the piano bar concept up a notch with two pianos and you control the show! Every night is unique as guests request their favorite songs, from Elvis Presley to Lady Gaga and of course everyone wants to hear Journey! The typical audience brings together both tourists and locals alike, so you're sure to walk away with new friends, great stories and happy memories!! Come join the fun! 243 O'Farrell St. (415) 954-0777 Learn More
---

Angel Island –The largest island in the San Francisco Bay offers some of the best views of the surrounding Bay Area. With great hiking trails and many other recreational opportunities readily available, Angel Island is truly a hidden gem in the midst of the urban Bay Area. Bring a bike and a picnic. To get there; take the Blue & Gold Ferry from Pier 41. Learn More
Hotel Manager's Picks Archive:
2015: January | February


Ring in the New Year with a spectacular waterfront fireworks display over the San Francisco Bay. This is a free, family event that begins at Midnight. There are many great spots to view the show; however the best public viewing spots are located along the Embarcadero and south of the Ferry Building.