Things to Do in Fisherman's Wharf | Hotel Manager's Picks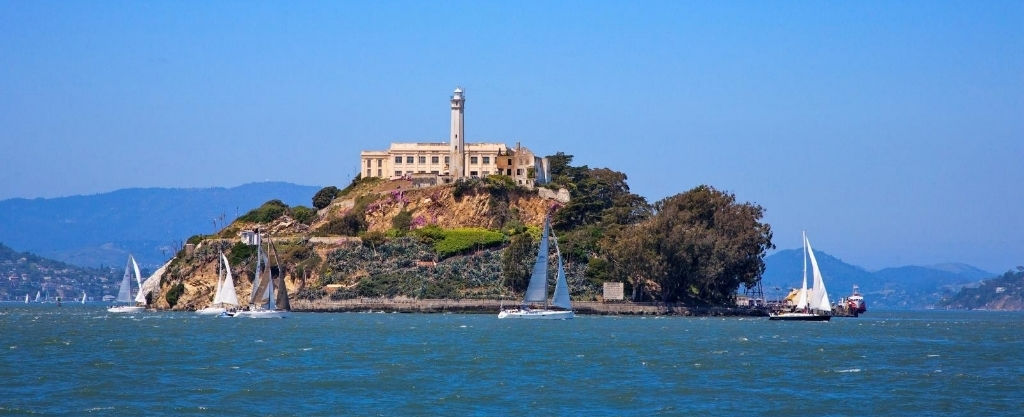 July 2015 Manager Picks
July is all about celebrations - the birth of our nation, who we are, why we are here and what we like to do. This month, I would like to share some of the ways I like to celebrate here in San Francisco. Hope you do, too.
July 4th Fireworks - PIER 39 celebrates Independence Day with fun for the whole family, featuring musical entertainment and activities in the PIER 39 Entrance Plaza on Saturday, July 4th. The fun starts at 12 pm with a performance from WJM, the world's youngest social cause band, followed by popular cover band, Tainted Love, at 5 pm.

You can also celebrate your Findependance with Shark Week! Television's most anticipated summer event, Shark Week, is hitting PIER 39 with shark-filled fun for the whole family beginning at noon.

At approximately 9:30 pm, The City of San Francisco will treat spectators to a dazzling fireworks display over the San Francisco Bay. Learn more.

The 6th Annual Salsa Festival on the Fillmore (July 10 & 11 from 6:30 pm to 10 pm) – Because of venue closures on the Fillmore, the featured venue of the Festival this year are the free concerts dance lessons, dance troop performances and dance party on the Fillmore Center Plaza. Learn more.

Location: 1475 Fillmore St.

Renegade Craft Fair (July 17-19) – Thoughtfully curated selection of today's finest independent Makers. Attendees will partake in an exciting weekend of shopping for handmade wares, participating in DIY workshops, and exploring installations and activities with some of the best indie makers around. The Renegade Craft Fair is always free to attend and takes place rain or shine. Fair hours are 11 am-6 pm on Saturday and Sunday, Wholesale Market hours are noon-5 pm on Friday. Learn more.

Location: The Fort Mason Center Festival Pavilion entrance is located at 2 Marina Blvd, on the corner of Marina Blvd. and Buchanan St. From the entrance, walk through the Fort Mason complex to Festival Pavilion, which is the last Pavilion on the Bay.

San Francisco Marathon – The SF Marathon has become a mega race with two different half marathons, a full marathon and even an ultimate marathon (two times a normal marathon). For those of you just starting out, there is a 5k as well. These races almost always sell out, so don't wait to get here to register. Learn more.
To learn more about things to do in Fisherman's Wharf during your stay, visit our calendar of events page on our website for details of some of the more interesting events that are happening in San Francisco this month. Regardless of what you have planned, enjoy visiting our beautiful city.
What's your favorite spot in San Francisco? Let us know at GuestServices@Sheratonatthewharf.com or
Share on Facebook.
Happy Travels ... Michael Hirsch, General Manager
---
| | | | |
| --- | --- | --- | --- |
| The Octagon House – Built in 1861, the Octagon House is a San Francisco historical landmark, an architectural treasure and a Colonial and Federal Periods Decorative Arts Museum. When The National Society of The Colonial Dames of America in California saved the Octagon House from destruction in 1952, almost nothing was known about the early history of this eight-sided wooden residence located on the corner of Gough and Union streets in San Francisco. A contemporary newspaper account speculated that the house could have been constructed anywhere between 1848 and 1864. In March of 1953, an electrician working on the renovation of the home discovered a "time capsule" left by its original owners, William Carroll McElroy and his wife Harriet Shober McElroy. The round tin canister (along with a cache of newspapers) had been hidden near the stairs going up to the house's cupola. The time capsule contained newspaper clippings, an ambrotype photograph of the original family, and a letter written by William C. McElroy on July 14, 1861. The letter confirmed that the Octagon House was built and owned by the McElroys as their "privet Residence." Learn more. | | | |
---
Here are some hot restaurants to check out:
Aziza – As chef/owner of Aziza in San Francisco, Mourad Lahlou has been recognized as one the most dynamic and individual chefs in the Bay Area. His strikingly modern reinventions of traditional Moroccan dishes are all about showcasing the great flavors of his native cuisine in ways that harmonize with the fresh, local, artisanal ingredients of Northern California. Aziza sports a Michelin one-star rating, one of only 21 Michelin starred restaurants in the Bay area. It also is one of the few that is affordable with entrees not exceeding $30. Learn more.

Location: 5800 Geary Blvd. | Phone: (415) 752-2222

Bar Crudo - Bar Crudo was opened in 2005 as a modern raw bar serving pristine oysters and presenting creative ways of serving raw fish preparations. Providing sustainable seafood and supporting local producers is important within their ideas in developing the menu for their customers. Come for their happy hour daily from 5-6:30 pm for $1 oysters and beer and wine specials. Learn more.

Location: 655 Divisadero St | Phone: (415) 409-0679

Manos Nouveau - MANOS, Spanish for "hands", refers to the talented and creative people who helped make this restaurant possible. NOUVEAU is French for "new and inventive," but is also an upscale contemporary French culinary style which embraces invention in lieu of tradition while encouraging unique pairings and artistic presentation.

Manos Nouveau is a chef-run restaurant. Every element of your dining experience is handcrafted in our exhibition kitchen by Chef Gualberto Nic Camara and Sous Chef Francisco Morales. By embedding subtle elements of French style into Central- and South-American inspired cuisine, Manos Nouveau guides diners beyond fusion into an artful medley of several cultures, while still remaining Latin at heart. Brunch was just added every Saturday and Sunday from 11 am-2 pm. Learn more.

Location: 3970 17th Street | Phone: (415) 872-5507
---
The Labyrinths at Grace Cathedral – A labyrinth is a single path or unicursal tool for personal, psychological and spiritual transformation. Labyrinths are thought to enhance right brain activity. There are three stages of the walk:

Purgation (Releasing) ~ A releasing, a letting go of the details of your life. This is the act of shedding thoughts and distractions. A time to open the heart and quiet the mind.
Illumination (Receiving) ~ When you reach the center, stay there as long as you like. It is a place of meditation and prayer. Receive what is there for you to receive.
Union (Returning) ~ As you leave, following the same path out of the center as you came in, you enter the third stage, which is joining God, your Higher Power, or the healing forces at work in the world. Each time you walk the labyrinth you become more empowered to find and do the work for which you feel your soul is reaching.

Grace Cathedral has two labyrinths. The outdoor labyrinth, to the north of the Taylor Street doors, is always open. The indoor labyrinth is open when the Cathedral is open: normally 8 am-6 pm Monday - Saturday and 8 am-7 pm on Sunday, when no special events or services are being held. Learn more.
---
Seaplane Adventure – Seaplane Adventure is a family-owned and family run seaplane tour company by Aaron & Tiffany Singer, residents of Sausalito and Marin county for over 20 years. Seaplane Adventures was founded in 1945 as Commodore Seaplanes by a returning veteran World War II seaplane pilot, Bob Law. Since that time the seabase has been in continuous operation, variously becoming the largest flight school in the United States in the early fifties to the largest regional air carrier serving Lake Tahoe (in the Piaggio Flying Gull flying boat) to rehearsal space for the Grateful Dead, Jefferson Airplane and Carlos Santana.

The Singers bought San Francisco Seaplane Tours in January of this year and have rebranded the company as Seaplane Adventures and revamped the operation with a new logo, new energy and 100% passion for flying seaplanes in the Bay Area. Their motto is "We are in the Happy Business – it's our job to bring to you a safe, exhilarating, beautiful, one-of-a-kind experience flying in a seaplane over San Francisco!" Learn more.
---
San Francisco Symphony – Our symphony orchestra is extra busy this July with 12 different concerts as follows:

July 2 – 3: Johhny Matis with the San Francisco Symphony
July 4: 4th of July Fireworks Spectacular with the San Francisco Symphony at Shoreline Amphitheatre
July 5: Free San Francisco Symphony Concert at Stern Grove
July 9: A Jazzy Night with Mark Inouye
July 10: Angelique Kidjo with the San Francisco Symphony
July 11: A Beethoven Celebration
July 12: Free San Francisco Symphony Concert at Pier 27
July 16-20: J.J. Abrams' Star Trek: Feature film with live orchestra
July 18-19: Back to the Future: Feature film with live orchestra
July 23: The Spy Who Loved Me: Music from the Bond Films & Favorite Spy Movie Themes
July 24: Russian Favorites
July 25-26: Classical Mystery Tour: A Tribute to the Beatles

And most symphonies take the summer off! Learn more.
---
| | | | |
| --- | --- | --- | --- |
| | | | Conservatory of Flowers - In the new exhibit, Stranded! Tropical Island Survival at the Conservatory of Flowers, visitors "wash up" on an uncharted tropical shore to learn the ins and outs of island survival. Stroll through a living jungle of life-saving plants, discover the best sources of building materials, food and water and see examples of basic structures and tools—all created with a touch of castaway kitsch! Fun survival facts fill the gallery, including tips for climbing coconut trees and more. This exhibit runs from May 8-Oct. 18, every day from 10 am-4 pm, except for Mondays (closed on Mondays). Learn more. |
Hotel Manager's Picks Archive:
2015: January | February | March | April | May | June