Things to Do in Fisherman's Wharf | Hotel Manager's Picks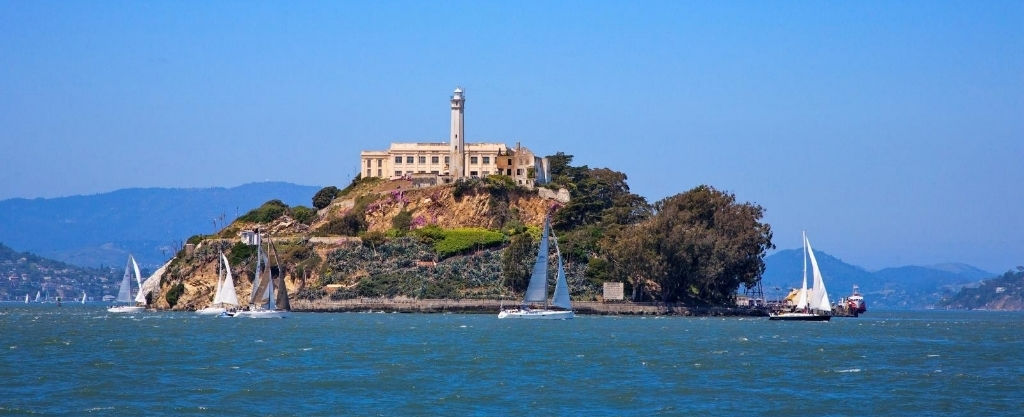 Happy New Year! I wanted to take a moment to thank all of our Guests for a great 2015. It was great to have all of you with us and appreciate your loyalty over the years. The year was highlighted with the hotel's 40th anniversary in September where we honored our team for their hard work, hospitality and loyalty to our hotel. In addition, we recognized 38 associates with 30 or more years of service. It was truly an honor to host that celebration.
Here are my picks for the month of January:
| | | |
| --- | --- | --- |
| | | SF Sketchfest - SF Sketchfest is a two and a half week long (January 7 – 24) comedy festival at several venues around town. Each night, you will find several performances from both local and nationally recognized names. This festival has drawn in thousands of attendees to watch comedians such as Billy Crystal, Dave Barry, Jeff Goldblum and Bobcat Goldthwait. I recommend buying tickets to the big name performances well in advance as these tickets sell out quickly. Learn More |
| | | |
| | | Sea Lions' Arrival Celebration at Pier 39 - January 15 – 18. This year, Pier 39 will celebrate the 26th Anniversary of the sea lions' arrival. These playful creatures began frequenting the Fisherman's Wharf area shortly after the October 1989 earthquake. Today, they are one of the top attractions in the district and Pier 39 celebrates their arrival every January. Learn More |
| | | |
| | | Portals of the Past: The Photographs of Willard Worden at the DeYoung Museum. This exhibition presents a survey of Willard Worden (American, 1868–1946) photographs from the first two decades of the 20th century, including views of San Francisco's coastline, Golden Gate Park, and Chinatown. A recurring subject for the photographer was the surviving entryway to a Nob Hill mansion destroyed in the earthquake of 1906 and relocated to Golden Gate Park in 1909. Called the Portals of the Past, the ruin served as both a monument to the city's recent tragedy and a symbol of its perseverance. Learn More |
| | | |
| | | |
| | | |
To learn more about things to do in Fisherman's Wharf during your stay, visit our calendar of events page on our website for details of some of the more interesting events that are happening in San Francisco this month. Regardless of what you have planned, enjoy visiting our beautiful city.
What's your favorite spot in San Francisco? Let us know at GuestServices@sheratonatthewharf.com or
Share on Facebook.
Happy Travels ... Michael Hirsch, General Manager
---
| | | | |
| --- | --- | --- | --- |
| Janet Cardiff's The Forty Part Motet – through January 18. Fort Mason Center for Arts & Culture and the San Francisco Museum of Modern Art co-present the California debut of Janet Cardiff's immersive sound installation The Forty Part Motet. The Forty Part Motet is a 40-part choral performance of English composer, Thomas Tallis's 16th-century composition Spem in Alium, sung by the Salisbury Cathedral Choir. The performance is played in a 14-minute loop that includes 11 minutes of singing and 3 minutes of intermission. Individually recorded parts are projected through 40 speakers arranged inward in an oval formation, allowing visitors to walk throughout the installation, listening to individual voices along with the whole. Cardiff's layering of voices creates an emotionally evocative sound sculpture that feels intimate, even within a public space. Admission is free. Advance tickets are strongly recommended due to limited capacity. Fort Mason Center, Gallery 308 Learn More | | | |
---
Here are some hot and new restaurants to check out:
San Francisco Restaurant Week –SF Restaurant Week returns January 20 – 31. SF Restaurant Week is the program formerly known as Dine About Town that was rebranded in 2015. It is presented by the Golden Gate Restaurant Association and is an opportunity for area residents and visitors to celebrate, explore, and enjoy our world-class dining city while supporting local community organizations. Choose from over 100 participating restaurants throughout the city. Learn More

The Hidden Vine - Located in the Financial District of San Francisco, The Hidden Vine Wine
Bar brings the comfort of the wine country to its guests. They offer wines from many of the world's well known and not so well known wine regions with the intent of creating a diverse and exciting wine list for our customers. Their wine list currently features over 180 different wines with 40 poured
by the glass. The menu at The Hidden Vine features organic, seasonal and artisanal ingredients including hand selected cheeses and a trio of sliders. Groups can rent their Bocce court for an hour. 408 Merchant St. Learn More
---
| | |
| --- | --- |
| Alamo Drafthouse Cinema – Just opened in San Francisco on December 17. Cold beer, hot movies, and delicious snacks and meals; The Alamo Drafthouse is dinner, drinks, movies and events, all under one roof. Their attention to detail in film presentation and programming has made them a second home to movie fans all over the planet and earned accolades from the likes of Entertainment Weekly (#1 theater in America), Wired.com (Coolest Movie Theater in the World) and Fandango.com (One of the Best Theaters in the Country). The relaxing part – enjoy food and beverage brought to you at your seats and no pre-movie ads and a strictly enforced no-talking, no texting policy make the experience much more pleasant. 2550 Mission Street. | |
---
| | | | |
| --- | --- | --- | --- |
| | | | Wine and Canvas – Here is a fun way to spend an evening with that someone special. No talent needed. Instructors are on hand to help those creatively challenged. Admission includes everything needed to recreate the featured painting including aprons, easels, paints, brushes, step-by-step instruction from a local artist and a 16x20 gallery wrapped canvas to take home and hang on your wall! Events are held at a variety of local restaurants. Please note, food and alcohol are not included in the event fee but will be available for purchase from the venue hosting the event. Those venues offer a fantastic menu selection to order from so you can wine, dine and create! Learn More |
---
| | |
| --- | --- |
| Looking East – Asian Art Museum. Through February 7. Looking East explores the many movements and artists affected by Japanese art, including the great impressionist and post-impressionist painters Vincent van Gogh, Mary Cassatt, Edgar Degas, Paul Gauguin and Claude Monet. Juxtaposing masterpieces of Western art and design with rare works by prominent Japanese artists, the exhibition reveals the interplay of new styles and themes inspired by Japan. Asian Art Museum 200 Larkin St. Learn More | |
---
| | | | |
| --- | --- | --- | --- |
| | | | USS Hornet – The aircraft carrier USS Hornet is a national treasure, having participated in two of the greatest events of the 20th century — World War II and the Apollo 11 manned space mission when the first humans in the history of mankind set foot upon the moon. In October 1998, the ship was opened to the public as a museum moored at the former Naval Air Station Alameda (currently known as Alameda Point) on San Francisco Bay. She is a registered State and National Historic Landmark and is not funded by any governmental agency. Ferries run from Fisherman's Wharf Pier 41 to the Alameda Ferry Terminal which is a short cab ride from the USS Hornet. 707 W Hornet Ave., Alameda, CA Learn More |
Hotel Manager's Picks Archive:
2015: January | February | March | April | May | June | July | August | September | October | November | December