Hotel Manager's Picks
February 2018
February is for you and your favorite valentine – romantic San Francisco is the perfect place to visit during Valentine's month! Average high temperatures in February are 63-58 degrees and cool to 50-45 degrees at night - we recommend dressing in layers when out and about to stay comfortable in our variety of micro-climates. Also, in February there are generally fewer crowds than summer and fall which makes for a very relaxing (and romantic!) getaway.
Here are my picks to make your trip to San Francisco unique and fun-filled. Be sure to visit our Things To Do page on this website for some of the more popular attractions. Our concierge staff is also a great resource for preplanning. They can be reached at concierge@sheratonatthewharf.com.
Enjoy your stay at Sheraton Fisherman's Wharf and your visit to San Francisco.
What's your favorite spot in San Francisco? Share on Facebook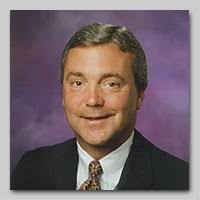 Here are my picks for the month of February:
SF Beer Week
February 9 - 18, 2018
SF Beer Week returns February 9 - 18, 2018, for the 10th installment of this ground-breaking celebration of craft beer, food, and community all across the region. SF Beer Week's geographical range includes the greater San Francisco Bay Area as well as Monterey Bay, north to Sonoma County, and eastward into the Livermore Valley. Brewers from the region and those planning to visit from beyond are gearing up to present their finest brews and the most epic beer week ever.
Chinese New Year Parade
Named one of the top ten Parades in the world by International Festivals & Events Association, the Southwest Airlines® Chinese New Year Parade in San Francisco is one of the few remaining night illuminated Parades in North America and the biggest parade celebrating the lunar new year outside of Asia. Started in the 1860's by the Chinese in San Francisco as a means to educate the community about their culture, the Parade and Festival have grown to be the largest celebration of Asian culture outside of Asia. Since 1958, the parade has been under the direction of the Chinese Chamber of Commerce.
Nowhere in the world will you see a lunar new year parade with more gorgeous floats, elaborate costumes, ferocious lions, exploding firecrackers, and of course the newly crowned Miss Chinatown U.S.A. and her court. A crowd favorite is the spectacular 268' Golden Dragon ("Gum Lung"). It takes a team of over 180 men and women from the martial arts group, White Crane, to carry the Golden Dragon through the streets of San Francisco.

This year's Southwest Airlines Chinese New Year Parade promises to warm your heart and electrify your senses, come rain or stars on February 24, 2018.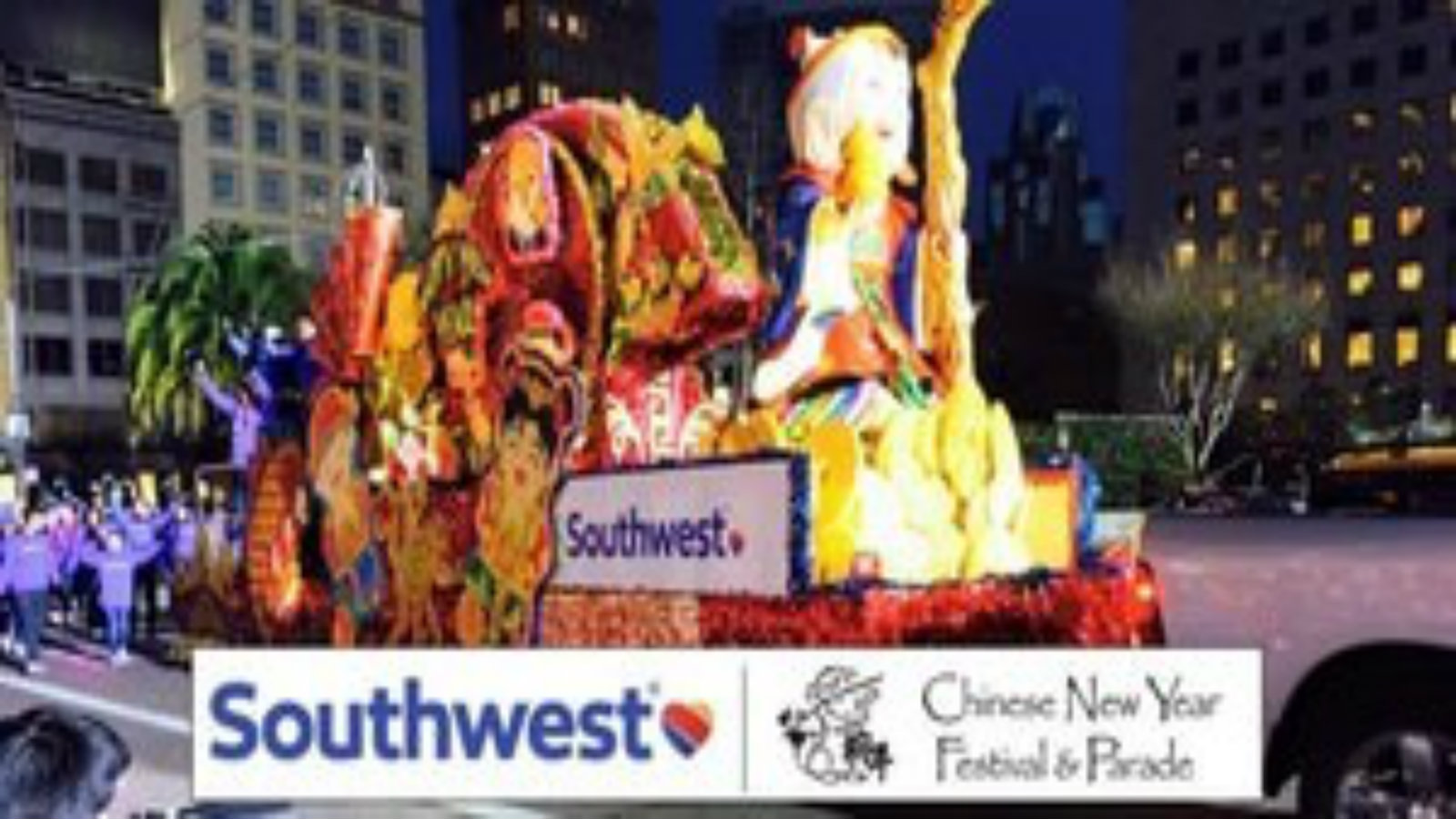 Dining and Liquid Sustenance:
Albona
Albona, the first and only Istrian restaurant on the West Coast, boasts a cozy dining room bathed in a rosy glow, accented by the mahogany woodwork and reflected in the beveled mirrors. Intimate seating and background music add to the ambiance.
Albona Restaurant's uniqueness is derived from its distinctive roots in the European town of Albona, Istria, built on a high hill overlooking the gateway of the Adriatic Sea, sharing cultural and political soils with Croatia, Slovenia, and Italy.
The culinary infusions are mostly from the Italians, but also from the Austrians, Hungarians, Slavs, Spaniards, French, Jews, Greeks, and Turks. While cumin, pasta strudels, sauerkraut, etc. are usually not associated with Italian cuisine, in Istria they reflect the unusual dishes and recipes of that region.
The dominant Venetian cuisine excels with "Brodetto Istriano"; hearty polenta garnishes the dish of braised fish with calamari and shellfish, glazed with a velvety sauce made with fish stock, tomato, and a hint of balsamic vinegar. The Istrian appetite for lamb, rabbit and veal shanks is savored by authentic recipes.
In 1988, owner Bruno Viscovi, a native of Albona, began welcoming his clients with outstanding cuisine, personal service, and charm. In May of 2008, Bruno decided it was time to hang up his apron and he passed the torch of ownership to his Executive Chef, Samuel Hernandez, who had worked with him since 1997. Samuel and Beatriz, his wife and Pastry Chef, have taken the challenge of maintaining the legacy of the Istrian cuisine by continuing to prepare and to serve the dishes that originated far away and long ago, since the time of Bruno's childhood in Albona.
It is no wonder that Albona Restaurant has been rated among the "The Best Ethnic Restaurants in the Bay Area" by Sharon Silva (Hidden S. F. and Northern California). Michael Bauer, S.F. Chronicle's Food Editor, included Albona Restaurant in his list of "The Bay Area's Top 100 Restaurants" for eight consecutive years. Click here to make reservations or call 415-441-1040.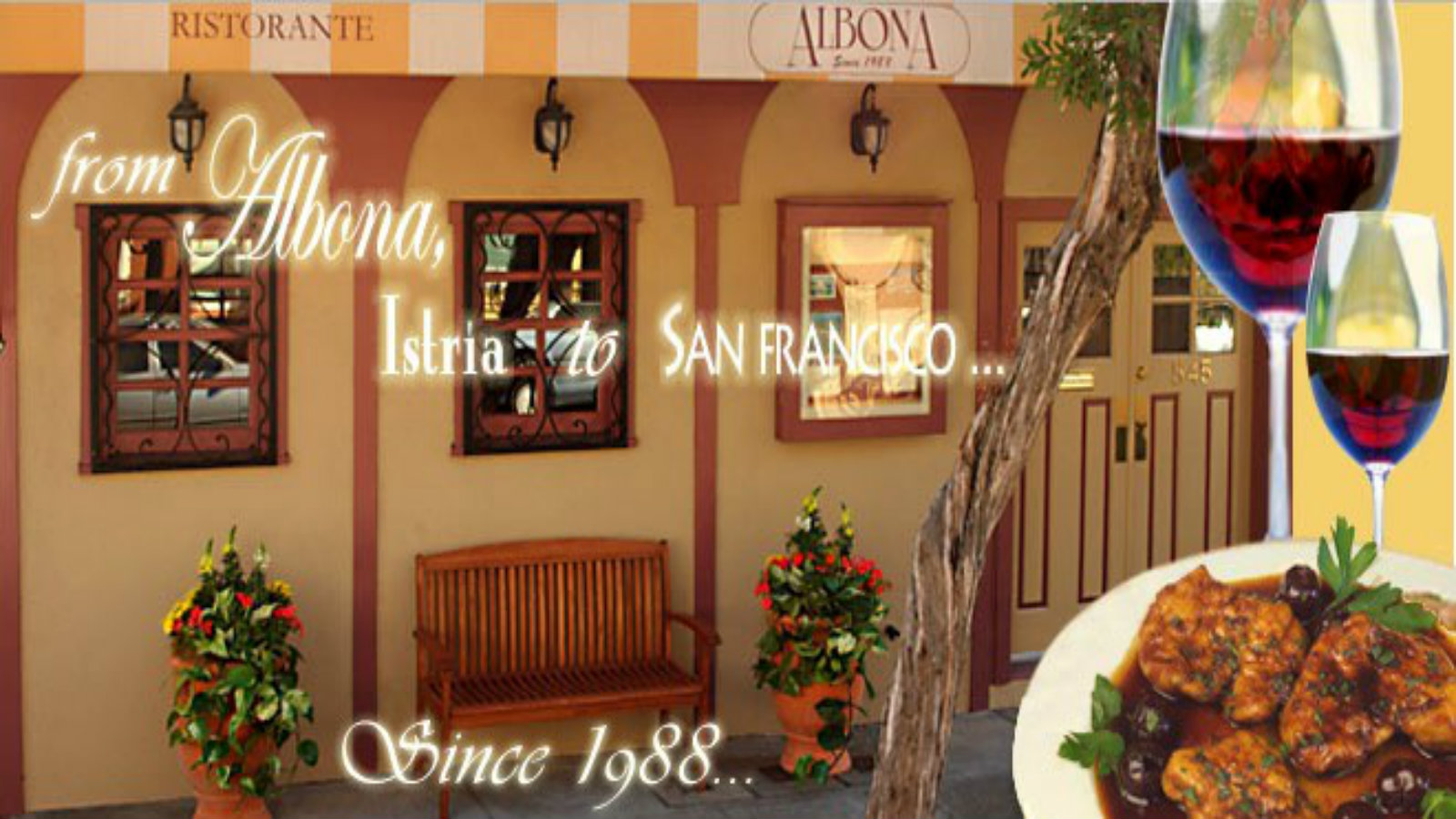 Simply Relax:
San Francisco Botanical Garden
San Francisco Botanical Garden is a living museum within Golden Gate Park, offering 55 acres of both landscaped gardens and open spaces, showcasing over 8,000 different kinds of plants from around the world. The Bay Area's mild temperatures, wet winters, and dry summers, coupled with San Francisco's famous coastal fog, provide a range of climatic conditions that exist in few other botanical gardens in the world. These unique conditions allow it to grow and conserve plants from all over the globe, including plants that are no longer found in their native habitats.
San Francisco Botanical Garden offers a place where visitors can experience nature, learn about plants and the environment in an 'outdoor classroom,' relax and seek respite from city life in an urban sanctuary, 365 days a year. We aim for our visitors to connect with and more fully understand the need to protect nature, whether they are dedicated gardeners or admirers of the planet's diverse beauty.
Romantic Pick:
Nightlife at the California Academy of Sciences
A new adventure unfolds every Thursday night from 6 - 10 PM. Enjoy music, creatures, and cocktails as you set out with your valentine on a journey to the stars and the depths of the sea. Explore a unique theme each week and after-hours access to all Academy exhibits. February themes include Year of the Dog Nightlife, Noise Pop Nightlife, and SF Beer Week Nightlife.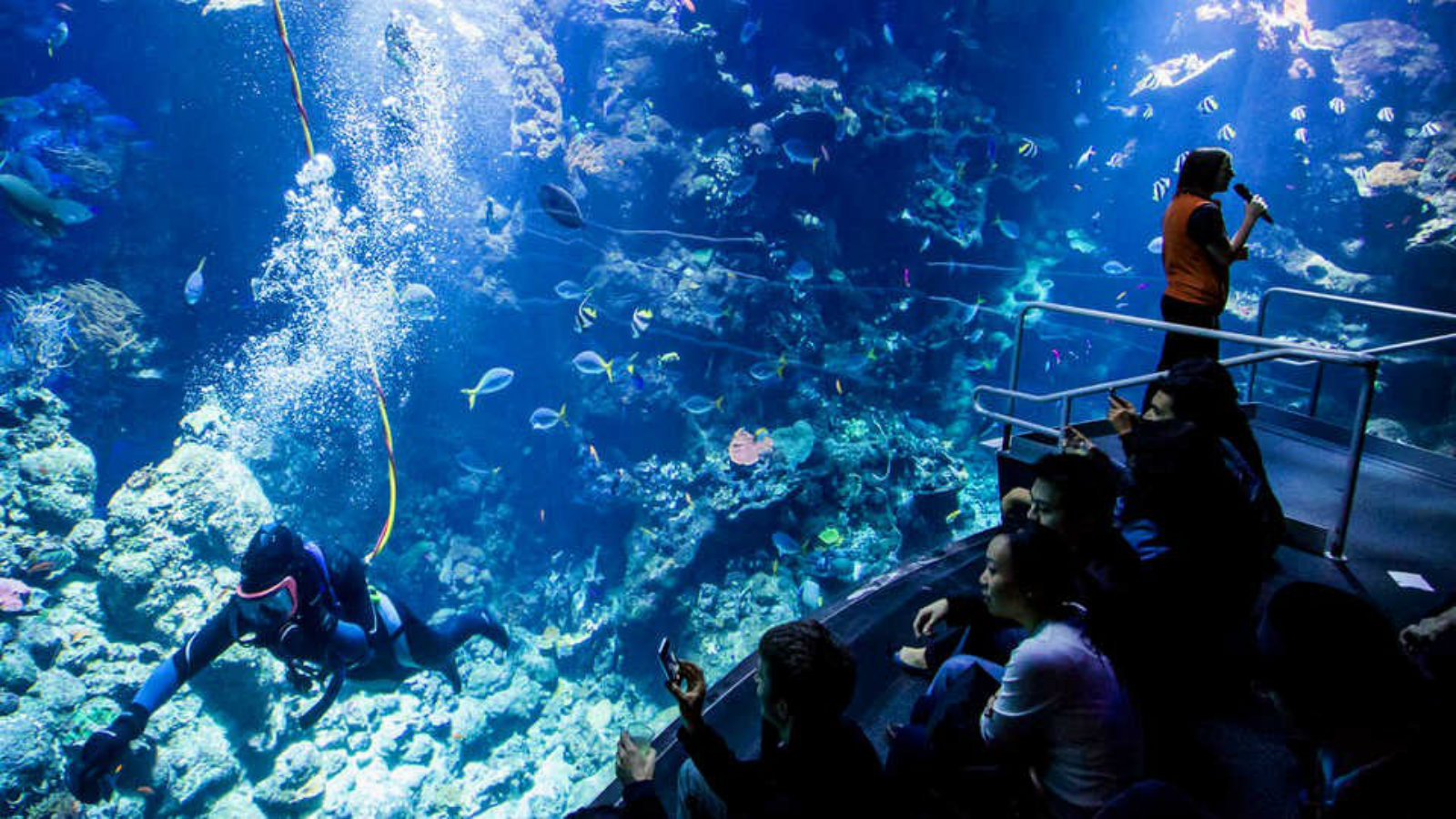 Show Pick:
The New York Times calls it "the best musical of this century. The Wahington Post says, "It is the kind of evening that restores your faith in musicals." And Entertainment Weekly says, "Grade A: the funniest musical of all time." Jimmy Fallon of the Tonight Show calls it "Genius. Brilliant. Phenomenal." The Book Of Mormon, the nine-time Tony Award-winning musical. This outrageous musical comedy follows the misadventures of a mismatched pair of missionaries, sent halfway across the world to spread the Good Word. Now with standing room, only productions in London, on Broadway and across North America, The Book of Mormon has truly become an international sensation. Click here to purchase tickets.

Best Family Picks:
San Francisco Zoo
Nestled against the Pacific Ocean, the San Francisco Zoo is an urban oasis. It is home to over 2,000 exotic, endangered and rescued animals representing more than 250 species and lovely peaceful gardens full of native and foreign plants.
The majestic Leanne Roberts African Region and the Valentine Family Savanna offer a multi-species landscape with giraffes, zebras, kudu, ostriches, storks, and more. At Hearst Grizzly Gulch, visitors can get nose-to-nose with rescued grizzly sisters Kachina and Kiona. Lemurs leap through the Lipman Lemur Forest, the largest outdoor lemur habitat in the country. Penguin Island is home to the largest colony of Magellanic penguins outside of the wild. The Zoo's troop of gorillas lives in the lush Jones Family Gorilla Preserve. Farm animals for feeding and petting can be found in the popular Fisher Family Children's Zoo. The historic 1921 Dentzel Carousel and the 1904 miniature Little Puffer Steam Train are treasured by generations of visitors. And the $3.2 million Elinor Friend Playground re-opened to the public in fall 2013. The SF Zoo offers a rich history for its guests, including fun rides, educational programs and exciting events for children of all ages. The SF Zoo is proud to be accredited by the Association of Zoos and Aquariums (AZA).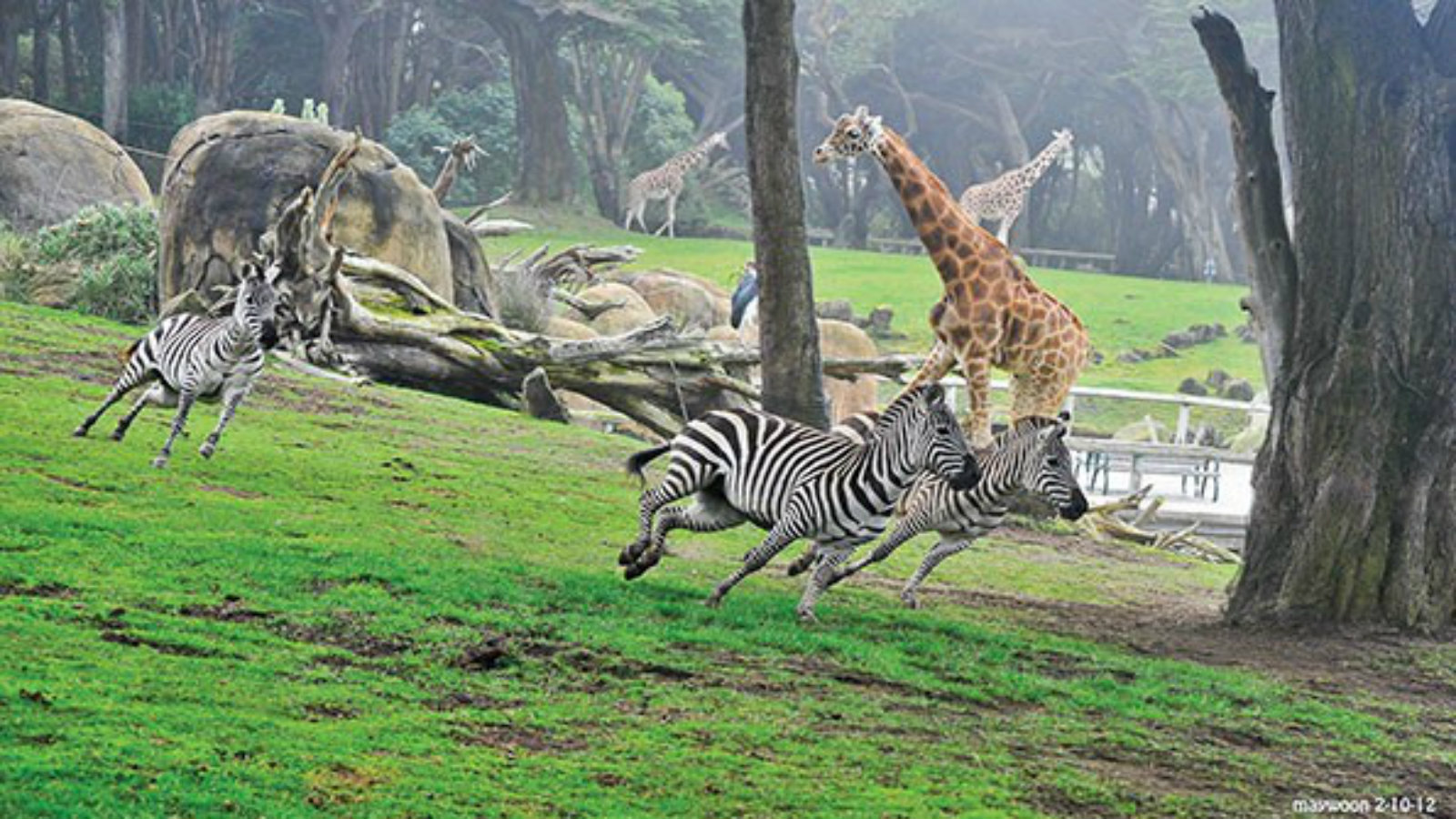 Day Trips:
Every month, I will highlight a short trip outside of San Francisco for those who may want to explore a little outside the city.
Año Nuevo State Park
Año Nuevo State Park's rich variety of natural and cultural resources draws visitors from around the world. The park's Natural Preserve offers an extraordinary wilderness experience, where every year up to 10,000 elephant seals return to breed, give birth, and molt their skin amongst the scenic dunes and beaches. Docent-led elephant seal tours are offered through March 31, 2018.

The park features the Marine Education Center boasting a natural history exhibit, bookstore, and theater. This complex is housed in the historic nineteenth-century dairy ranch of the Dickerman/Steele family. These restored buildings recall the early American settlers, while the midden sites throughout the Natural Preserve tell us the story of the Quiroste Indians that lived peacefully here for thousands of years prior to the 1600s. Cove Beach is a short walk from here for beachgoers and surfers.

The physical terrain of Año Nuevo is distinctive, with coastal terrace prairie, wetland marshes, dune fields and coastal scrub hosting a high diversity of plants and animals, including the rare and endangered San Francisco Garter Snake and California Red-legged Frog.
A hike out along ocean bluffs brings visitors to Año Nuevo Point, a major bird migratory route and fantastic birding location. Located just offshore sits Año Nuevo Island and the remains of a 19th-century lighthouse and fog signal station. Built in 1872, the historic keeper's house now provides a new home to Brandt's and Pelagic Cormorants as well as California Sea Lions. Otters and harbor seals are often sighted in the waters and magnificent Steller Sea Lions take up residence on the outlaying rocks.