Things to Do in Fisherman's Wharf | Hotel Manager's Picks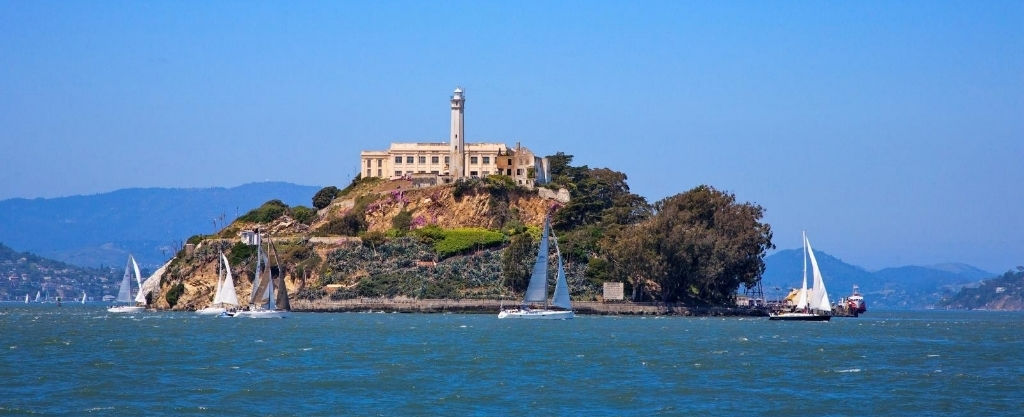 February 2015 Manager Picks

Not sure if you noticed it but love is in the air here in San Francisco! If you are traveling with that certain someone, the whole family or visiting loved ones here, how about planning a full day of relaxation, satiation and romance?
| | | |
| --- | --- | --- |
| | | Catch a View – start the day off with breakfast at the historic Bistro at Cliff House. Watch the surfers, seals, water birds of every stripe and color while enjoying one of the best breakfasts in town. Don't miss the popovers hot from the oven! 1090 Point Lobos (415) 386-3330 Learn more. |
| | | |
| | | Score Some Chocolates – check out Dandelion Chocolates in the Mission district. Bean to bar chocolates made right there with small batch methods. The "Chocolate Crack" is truly additive – but in a good way! They also bring hot chocolate to a whole new level. 740 Valencia Street (415) 349-0942 Learn More |
| | | |
| | | Get Spiffy – You got to look good for that great night out. Stop by Patrick Evan's Salon for that cut or curl or whatever. 26 stylists on board to get you in and out 55 Grant Ave, Level 4. (415) 421-1111 Learn More |
| | | |
| | | Step Out – Go to Café Jacqueline and enjoy a menu dominated by soufflés for two! Choose from savory (Leek, Mushroom, Lobster, etc.) or sweet (white chocolate, Grand Marnier). Nothing says romance like deciding who gets the last bite! Café Jacqueline, 1454 Grant Avenue (415) 981-5565 |
| | | |
| | | Get Down – Mighty is a brand new nightclub featuring some of the best house music and dance in the city. Valentine's Day showcases A Valentine's Day Love Affair with Kerri Chandler from 10 pm to 4 am. Mighty, 119 Utah Street (415) 626-7001 Learn More |
To learn more about things to do in Fisherman's Wharf during your stay, visit our calendar of events page on our website for details of some of the more interesting events that are happening in San Francisco this month. Regardless of what you have planned, enjoy visiting our beautiful city.
What's your favorite spot in San Francisco? Let us know at GuestServices@Sheratonatthewharf.com or
Share on Facebook.
Happy Travels ... Michael Hirsch, General Manager
---

San Francisco's Chinatown – the Year of the Ram is fast approaching and the streets of Chinatown will be packed. Get ahead of the rush and take a tour through the largest Chinatown outside of China. See the Dragon's Gate, Chinese Culture Center, Chinese Historical Society, Chinatown Kite Shop and the Golden Gate Fortune Cookie Factory. Follow this link to tour details and other event Learn More


---
Here are some newcomers to try out:

Cockscomb - Chef Chris Cosentino and partner Oliver Wharton introduce Cockscomb, a celebration of San Francisco's diverse culinary heritage and homage to the chef's adopted city. The menu features selections from the restaurant's oyster bar and wood-fired oven, coupled with a dynamic beverage program composed of Cosentino's favorite gins, cocktails, beers and ciders. Cockscomb pays tribute to the city's fresh and native flavors, as well as Cosentino's expert offal cookery and butchery. 564 Fourth Street (415) 974-0700 Learn More



Picnic on Third - Picnic on Third is a new approach to casual dining that offers the inventive, fresh, and expertly-prepared menu items you would expect from a high end restaurant, but at the speed, simplicity, and price of a café. Menus change every day, each inspired by a region, a season, or even just a concept. Chefs Natalia and Leigh are always looking for new ideas and ways to surprise and delight their guests. 439 3rd Street. (415) 590-7121 Learn More



Hoffman's Grill & Rotisserie - Serving wholesome, honest cuisine in a relaxed, neighborhood setting. Whether you're having a special evening with friends, or taking out from the rotisserie for your family, you'll experience the care that goes into each meal. The food is simple and fresh, with a focus on the quality of the ingredients themselves. Chef/Owner Karen prides herself on her use of locally sourced ingredients whenever possible. She makes many of her ingredients in house daily, including the pasta, ricotta, sausage, and bread. 1000 Guerrero St. (415) 374-7479 Learn More


---
Richardson Bay Audubon Center & Sanctuary - A remarkable slice of nature on the shores of the San Francisco Bay. Located on the shores of San Francisco Bay, in Northern California, the sanctuary provides vital habitat for migratory water birds and other wildlife. Comprised of 11 acres of uplands and 900 acres of submerged lands, the Center supports a variety of ecosystems, making it a diverse and engaging outdoor classroom. Visitors can wander the 1/2 mile hillside/oak woodlands trail, observe a host of pollinators in the Hummingbird Garden, and explore a stretch of unspoiled shore on the San Francisco Bay. Richardson Bay Audubon Center & Sanctuary, 376 Greenwood Beach Road, Tiburon, CA (415) 388-2524 Learn More
---

Foreign Cinema - Open since 1999, Foreign Cinema restaurant has garnered local, national and international acclaim as a quintessentially San Francisco dining experience. They offer a daily changing California/Mediterranean-inspired menu in an industrial chic setting located in the heart of the bustling Mission district. Dinner is served nightly as well as weekend brunch both Saturday and Sunday. Foreign and independent films are screened in the covered outdoor courtyard. Seating is available indoors fireside as well as upstairs in our semi-private mezzanine overlooking the dining room. Guests may enjoy cocktails and our complete menu from the main bar or on the patio outside. After dinner drinks with rotating DJ's completes the evening in our adjacent bar, Laszlo. Foreign Cinema, 2534 Mission Street (415) 648-7600 Learn More
---

Tree – a play by Julie Herbert. Directed by Jon Tracy. IT ALL STARTS WITH AN UNEXPECTED KNOCK AT THE DOOR... The discovery of long forgotten love letters from Jim Crow era Louisiana leads General Studies professor Didi to an African American half-brother Leo in this compelling and provocative meditation from Julie Herbert, on race relations, the passage of time and the mystery of the past and the effect it has on our future. As deep secrets are lyrically discovered, Herbert's intricate and moving play will keep you thinking about the nature of family and generational divide, long after you've left the auditorium. Learn More
---

Urban Putt - Indoor miniature-golf in San Francisco. Throw in awesome food and drink, a great Mission location, and an unswerving commitment to fun and you've got a formula for something unique and wonderful. Urban Putt,, 1096 South Van Ness Avenue (at 22nd Street, in the Mission) (415) 341-1080 Learn More
Ring in the New Year with a spectacular waterfront fireworks display over the San Francisco Bay. This is a free, family event that begins at Midnight. There are many great spots to view the show; however the best public viewing spots are located along the Embarcadero and south of the Ferry Building.