Things to Do in Fisherman's Wharf | Hotel Manager's Picks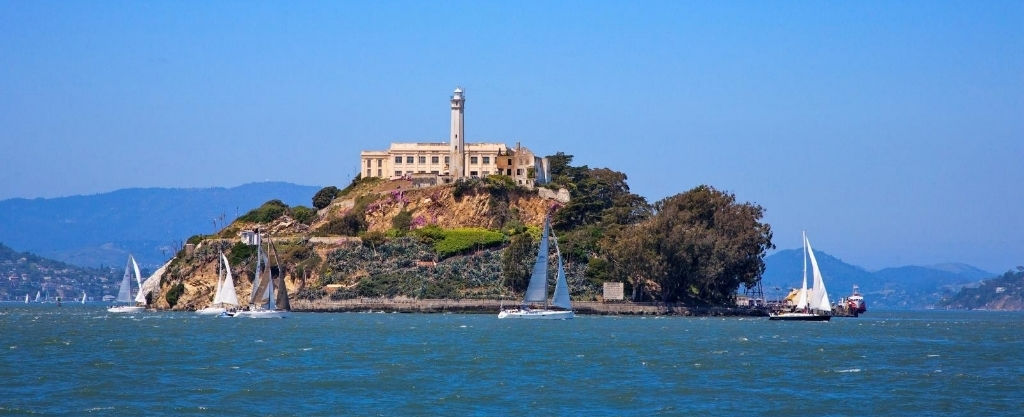 December 2015 Manager Picks
In keeping with the spirit of this festive season, I thought I would offer up some of the best of San Francisco during the holidays.
| | | |
| --- | --- | --- |
| | | Embarcadero Center Ice Rink - Delighting families, couples and ice skating enthusiasts for over twenty-five years, the Holiday Ice Rink at Embarcadero Center presented by Hawaiian Airlines opens each winter for nine magical, fun-filled weeks. Get ready to skate under the sun and stars along the beautiful waterfront at the largest outdoor rink in San Francisco. This year's skating continues through January 3, 2016. Justin Herman Plaza, adjacent to Four Embarcadero Center and across from the historic Ferry Building. (415) 837-1931 Learn More |
| | | |
| | | The Decorated Boat Parade – December 11. The Fisherman's Wharf Community Benefit District and the St. Francis Yacht Club will join once again to present the oldest and largest lighted holiday boat parade on San Francisco Bay. More than 60 boats, each festooned with lights and holiday decorations, will parade along the waterfront on December 11, 2015. A holiday tradition since 1994, the parade includes members of the St. Francis Yacht Club, Fisherman's Wharf Fishing Fleet, Golden Gate Yacht Club, PIER 39 Marina, and the Sea Scouts. The parade route will begin just off of PIER 39, proceeding west past Fisherman's Wharf, Fort Mason and the St. Francis Yacht Club, and will turn around off of Crissy Field to return along the waterfront. Learn More |
| | | |
| | | Bill Graham Menorah Lighting – December 6 – 13. The first giant public menorah went up in San Francisco's Union Square in 1975. Erected with the support of the late rock promoter and Holocaust survivor Bill Graham, it was known as the "mama" menorah because of the thousands of others it inspired globally. This flagship Chabad SF project has become one of the biggest Jewish events in the Bay Area, with over 5,000 people from all walks of Jewish life coming together to hear rousing music, meet Jewish celebrities, eat traditional Chanukah foods and, of course, light Chanukah menorahs. More than any other, this event has helped project an upbeat, joyful image to traditional Judaism in the media and in the eyes of Jews everywhere. Union Square. Learn More |
| | | Osteria Locando Feast of the Seven Fishes - December 24 Celebrate the ultimate Christmas tradition with Locanda's multi-course, pre-fixe, all seafood Christmas Eve dinner. This year's menu features Ahi Tuna "Crudo-Cotto," Rigatoncini with Blue Crab & Santa Barbara Sea Urchin, Warm, Housemade Pannetone with Buffalo Milk Gelato and much, much more. All dishes (and fishes) accompanied by delicious, optional wine parings chosen by Wine Director Sally Kim. There are two seatings at 4:30PM & 7:30PM. Doors open half an hour before each seating. 557 Valencia St. (415) 863-6800 Learn More |
| | | |
| | | |
To learn more about things to do in Fisherman's Wharf during your stay, visit our calendar of events page on our website for details of some of the more interesting events that are happening in San Francisco this month. Regardless of what you have planned, enjoy visiting our beautiful city.
What's your favorite spot in San Francisco? Let us know at GuestServices@sheratonatthewharf.com or
Share on Facebook.
Happy Travels ... Michael Hirsch, General Manager
---
| | | | |
| --- | --- | --- | --- |
| The Haas-Lilienthal House – Victoria Teas December 11 & 12 Celebrate the holidays by stepping back in time and enjoying perfectly-blended pots of tea, savory finger sandwiches, delicate scones, and holiday sweets in the formal dining room of the 1886 Haas-Lilienthal House. In 1887, a local journalist wrote of the Haas-Lilienthal House: "beautiful residences have been erected along Franklin Street, but none finer than this one." Since 1973, this building has been SF Heritage's headquarters and an icon of San Francisco's historic preservation movement. Today more than ever, the Haas-Lilienthal House stands as a site of national cultural and architectural significance. Its status was formalized in 2012 when the National Trust for Historic Preservation—the largest private, nonprofit preservation organization in the country—identified the Haas-Lilienthal House as one of thirty-four inaugural National Treasures in America. 2007 Franklin Street. (415) 441-3000 Learn More | | | |
---
Here are some hot and new restaurants to check out:
| | |
| --- | --- |
| | Gold Dust Lounge – The venerable old Gold Dust Lounge, originally opened in 1933, was reborn on February 1st, 2013 with great pomp and circumstance, in a new location at 165 Jefferson Street in Fisherman's Wharf. The relocated old Union Square bar has retained much of the look and feel of the nearly 100-year-old original, including its iconic marquis over the entrance. Also, chandeliers and mirrors were brought over from the old space, and the space has a similar pressed tin ceiling. The bar features live music every night. Check their calendar for current performers. 165 Jefferson St. Suite #1 (415) 397-1695 Learn More |
| | |
| Californios - After years building up steam as a pop-up, Californios, the new fine-dining restaurant from chef Val M. Cantu, has popped the cork in the Mission. At a very petite 25 seats, it brings tasting-menu flair without tasting-menu prices to a quiet spot just off Mission Street. Chef Cantu, a Texas native who's cooked at Sons & Daughters, Austin's Uchi, and Mexico City's Pujol, among other acclaimed spots, is offering fine-dining cuisine influenced by his Mexican heritage, utilizing everything from nixtamalized corn to smoked beef tongue to create his dishes. The only dining option at Californios is a seven-course tasting menu, which can be adjusted to accommodate vegetarians. 3115 22nd Street. (415) 757-0994 Learn More | |
| | |
| | MINA Test Kitchen - The MINA Test Kitchen is located at 2120 Greenwich Street in the Cow Hollow/Marina neighborhood of San Francisco. The first-ever test kitchen for MINA Group, this 1,600-square-foot space serves as the R&D laboratory for James Beard Award-Winning Chef Michael Mina and his team of star chefs and beverage experts. The menu will continually evolve and showcase a variety of different cuisines and techniques through a series of public "pop-ups" before potentially making their way onto other MINA Group restaurant menus nationwide. Through December 2015, Test Kitchen features the LITTLE ITALY POP-UP DINNER SERIES. Heavily influenced by Chef Adam Sobel's Italian upbringing, LITTLE ITALY's menu will feature dishes that he grew up cooking with his grandmother like baked clams oreganatta, stuffed peppers, manicotti al forno and veal and eggplant parmesan. 2120 Greenwich Street. (415) 625-5469 Learn More |
---
| | |
| --- | --- |
| Lovejoy's Tea Room – Lovejoy's opened in the early 1990's and has been its current location since 2000. Originally an antique shop that served a good cup of tea, the customers soon became more interested in the tea and scones than the antiques, and so the tea room was born. The name, Lovejoy's, was inspired by Jonathan Gash's series of novels about an antique dealer named Lovejoy (his first name is never revealed). The tea room reflects the diversity of San Francisco, blending together the traditions of tea service with an eclectic, quirky and playful spirit. 1351 Church St. (415) 648-5895 Learn More | |
---
| | | | |
| --- | --- | --- | --- |
| | | | San Francisco Flower Mart - The grand opening of the San Francisco Flower Terminal in September 1956 marked the establishment of an industry icon. Today, officially known as the San Francisco Flower Mart, they now have over 60 vendors, purveyors of cut flowers, potted plants, blooming plants and floral supplies. They have evolved from being a "growers" market to being a marketplace for floral wholesalers. Product, which at one time was only from the immediate Bay Area, now comes from the far reaches of the world. The public is welcome Mondays through Saturdays from 10 am to 3 pm. 640 Brannan St. (415) 392-7944 Learn More |
---
| | |
| --- | --- |
| Beach Blanket Babylon - San Francisco's hilarious pop-culture musical revue, is a perfect night out with all your friends. Celebrating over 15,000 performances, and seen by nearly six million people from around the world, this internationally acclaimed production continues to delight audiences at Club Fugazi in San Francisco's North Beach district with its spectacular costumes and outrageously gigantic hats! Theirholiday shows begin on Wednesday, November 18th through New Year's Eve. 678 Beach Blanket Babylon Boulevard (Green Street) BOX OFFICE (415) 421-4222 | |
---
| | | | |
| --- | --- | --- | --- |
| | | | The Collector's Cave – They cater to people of all ages, from 6 to 600 months. The Collectors Cave carries the best in new and vintage toys, comic books, trading cards and more. They have toddler toys, action figures, games, Lego, model kits, sports cards, autographed memorabilia and novelties. It has been said that "growing up is optional," and we couldn't agree more. 2072 Union St., open every day from 10am–6pm. (415) 929–0231 Learn More |
Hotel Manager's Picks Archive:
2015: January | February | March | April | May | June | July | August | September | October | November