Things to Do in Fisherman's Wharf | Hotel Manager's Picks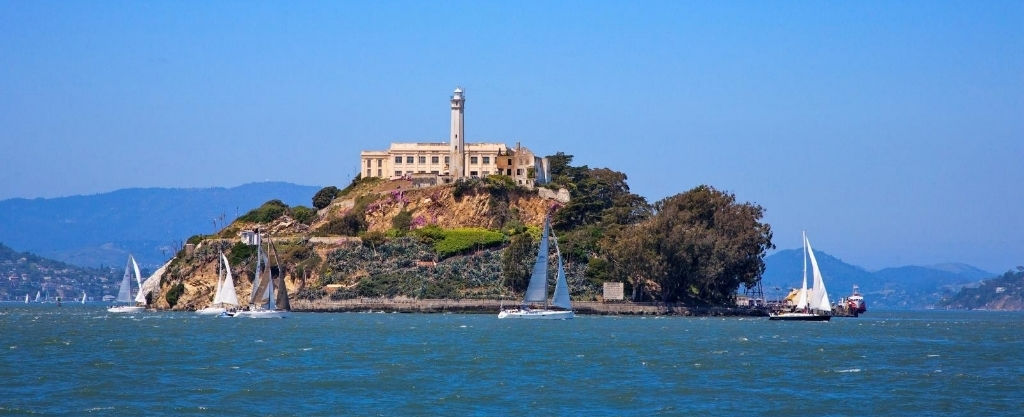 August 2015 Manager Picks
We received feedback via our Facebook page that many of my recommendations were outside of the Fisherman's Wharf area. Where I try to provide more "insider" tips that are not already on our website, my focus for August encompasses everything within easy walking distance of the hotel:
Aquarium of the Bay – See eye-to-eye with a Sevengill shark, be mesmerized by moon jellies, and touch a bat ray's wing. Walk through crystal clear tunnels and watch San Francisco Bay's most amazing animals swim overhead. Connect to San Francisco Bay through daily naturalist-led animal feedings and interactions, hands-on science experiments, sustainable seafood discussions and more. Enjoy viewing Alcatraz and the Golden Gate Bridge from the aquarium's outdoor decks. Aquarium of the Bay is open 364 days a year. www.aquariumofthebay.org

Location: Pier 39 | Phone: (415) 623-5300

San Francisco Maritime National Historic Park – San Francisco Maritime National Historical Park is located on the edge of San Francisco Bay and can be visited year-round. Begin at the Visitor Center where Park Rangers will help you plan your visit. From the Visitor Center, visit the park's collection of floating historic ships. Here, you can also see breathtaking views of the San Francisco Bay and Golden Gate Bridge. From Hyde Street Pier, take a short stroll across the park to see the exhibits in the Maritime Museum located in the ship-shaped Aquatic Park Bathhouse Building. You can even book a sail on the Alma, built in 1891, the last 60-foot Scow Schooner. She will transport you to a long ago era on this unique educational program with the National Park Service. www.nps.gov/safr/index.htm

Location: 499 Jefferson Street | Phone: (415) 447-5000

GoCars – Fold up your map, put away the guidebook, and see the San Francisco most visitors never see! Zip all over town in a GoCar and let this little yellow car take you on a GPS-guided tour of the city. Your GoCar will tell you where to go and give you the scoop on what you're seeing, telling the stories a local tells. Tours take you on fantastic and varied tours around San Francisco. It's an entertaining, exhilarating and enlightening way to see the city! www.gocartours.com

Location: 431 Beach Street | Phone: (415) 441-5695

SF Craft Spirits Carnival (August 15-16, 2015) – Celebrate the craft spirits movement with a grand selection of over 150 ultra-premium spirits from around the world that you can taste. Don't miss the incredible Polynesian dancers and entertainment throughout the weekend! www.craftspiritscarnival.com

Location: Fort Mason Festival Pavilion
To learn more about things to do in Fisherman's Wharf during your stay, visit our calendar of events page on our website for details of some of the more interesting events that are happening in San Francisco this month. Regardless of what you have planned, enjoy visiting our beautiful city.
What's your favorite spot in San Francisco? Let us know at GuestServices@Sheratonatthewharf.com or
Share on Facebook.
Happy Travels ... Michael Hirsch, General Manager
---
Art Attack SF – Art Attack SF is an up and coming art gallery founded in 2012 that celebrates the character and artistic expression of San Francisco. Situated a few blocks from the water toward the foot of historic Hyde Street, the gallery proudly features a variety of work from the hands and hearts of Bay Area artists. Their unique collection of local artwork spans paintings, sculptures, and everything in between; each with its own aesthetic and message. Swing by to check out their beautiful collection of local artwork and feel free to relax and/or sketch in their garden! www.artattacksf.com

Location: 2722A Hyde Street | Phone: (415) 814-3136
---
Here are some hot restaurants to check out:
Codmother Fish & Chips – Don't let the location (across from the end of the F Line Street Car) or look (food truck) fool you, this place is the real deal. The owner, Suzanne, is a Brit expat and is fanatic about the authenisticy of their product. The menu is simple – fish and chips. Okay, also fried shrimp, a couple of tacos and fried oreos for dessert. (Don't ask, just try it.) Prices are easy on the pocketbook.

Location: 2824 Jones St (between Beach & Jefferson St | Phone: (415) 606-9349

Gary Danko – The award-winning restaurant Gary Danko is moving into its seventh year with a flourish. The restaurant has received its sixth Five Star rating from Mobil as well as a Relais & Chateau designation, and reviews continue to extol its delights. Danko's cooking centers on lively, seasonal dishes prepared with a careful eye toward classical technique. Signature dishes of roast lobster, foie gras, and lamb loin are served year round, and accompaniments reflect the changes in season. Reservations are required and usually need to be made well in advance. (Insider Tip: There is comfortable seating at the 11-seat bar on a first-come first-served basis.) www.garydanko.com

Location: 800 North Point at Hyde Street | Phone: (415) 749-2060

Beach Street Grill – Owner Christine Anderson's mantra is "Eat the food less Traveled!!" Her Beach Street Grill serves brunch all day and features organic and gluten-free food. This includes Niman Ranch meats, Mary's organic chicken, cage-free eggs, wild line-caught seafood, organic fruits & vegetables, organic fresh-squeezed orange juice and Peet's coffee. They also have homemade organic dog biscuits for Fido! www.sfbeachstreetgrill.com

Location: 380 Beach St | Phone: (415) 867-1711
---
Aquatic Park – Located at the western end of Jefferson Street on Fisherman's Wharf is Aquatic Park, comprised of Aquatic Cove, Aquatic Park Pier and a nice sandy beach. Pleasure craft are moored in the Cove and swimmers brave the water year round. Walk to the end of the pier and see the historic ships moored on Hyde Street Pier, or walk up the hill to Fort Mason for one of the best views of the Golden Gate Bridge in the city. Hungry? Pack a picnic or grab a snack at Ghardelli Square, located right behind you.

Location: Click here to view a map of the location
---
Forbes Island Restaurant – Enjoy a delicious gourmet meal as you dine on the San Francisco Bay at Forbes Island Restaurant, the world's only man-made floating island. Depart from PIER 39′s West Marina at Gate H aboard a 27-passenger vessel which will ferry you to the restaurant. Forbes Island provides a fantasy experience, with dining beneath the sea or on the white sand patios with incredible views of SF Bay, Downtown, Alcatraz, Sea Lions, Coit Tower & the Golden Gate Bridge. http://www.forbesisland.com/home.html

Location: Sea Lion Harbor "I" DOCK between Piers 39 & 41 | Phone: (415) 951-4900
---
Outside Lands Music Festival – This popular, annual, outdoor music festival takes place August 7-9 and features Elton John as the headliner. www.Sfoutsidelands.com

Location: Golden Gate Park
---
Musée Mécanique – Musée Mécanique is one of the world's largest (over 200) privately owned collection of coin-operated mechanical musical instruments and antique arcade machines in their original working condition. (You can play them!) http://museemecaniquesf.com/index.php

Location: Pier 45 at the end of Taylor Street | Phone: (415) 346-2000
Hotel Manager's Picks Archive:
2015: January | February | March | April | May | June | July