Things to Do in Fisherman's Wharf | Hotel Manager's Picks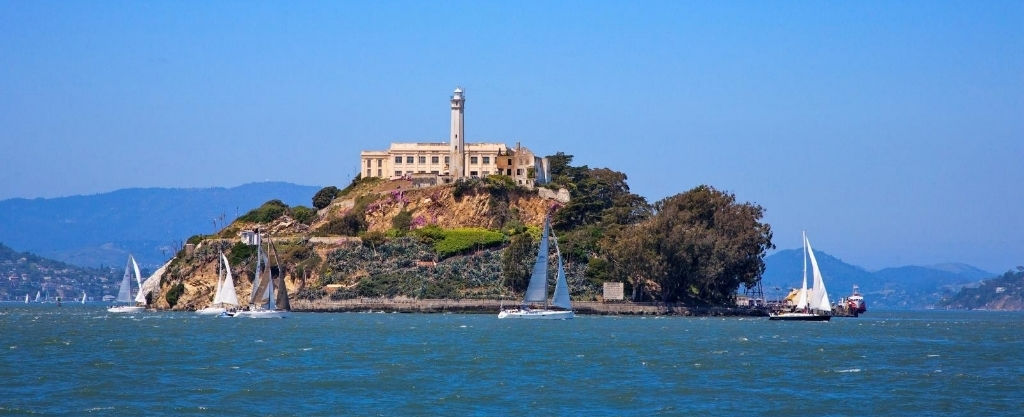 There is a ton going on this February starting off with Super Bowl 50! If you were lucky enough to score a ticket, enjoy the game. Enough said. If not, there is still plenty to do here throughout the month.
Here are my picks for the month of February:
| | | |
| --- | --- | --- |
| | | Tulipmania - February 13-21. PIER 39 comes alive with the vibrant colors of more than 39,000 blooming tulips and seasonal garden favorites during Tulipmania! Enjoy the flowers' beauty and learn helpful gardening tips by taking free self-guided and guided tours anytime during Tulipmania. Free guided tours depart daily at 10am from the PIER 39 Entrance Plaza. Pier 39. Learn More |
| | | |
| | | Chinese New Year's Parade – February 20. The Year of the Monkey celebration culminates with the annual Southwest Airlines Chinese New Year Parade in San Francisco, one of the few remaining night illuminated Parades in the country. Over 100 units will participate in this year's festivities. Nowhere in the world will you see a lunar new year parade with more gorgeous floats, elaborate costumes, ferocious lions, exploding firecrackers , and of course the newly crowned Miss Chinatown U.S.A. and her court. A crowd favorite is the spectacular 268' Golden Dragon ("Gum Lung") It takes a team of over 100 men and women from the martial arts group, White Crane to carry this dragon throughout the streets of San Francisco. Learn More |
| | | |
| | | Salsa Rueda Festival – February 11 – 14. Salsa Vale Todo is proud to present the 8th Annual San Francisco Salsa Rueda Festival. Enjoy four days of social dancing, world-class performances and shows, music from acclaimed bands and DJs, workshops and classes for all dance levels with top instructors, a beginner bootcamp, educational lectures and late night parties in the heart of one of the greatest cities in the world. Learn More |
| | | |
To learn more about things to do in Fisherman's Wharf during your stay, visit our calendar of events page on our website for details of some of the more interesting events that are happening in San Francisco this month. Regardless of what you have planned, enjoy visiting our beautiful city.
What's your favorite spot in San Francisco? Let us know at GuestServices@sheratonatthewharf.com or
Share on Facebook.
Happy Travels ... Michael Hirsch, General Manager
---
Here are some hot and new restaurants to check out:
| | |
| --- | --- |
| | 1601 Bar + Kitchen - Located in Western Soma, 1601 Bar & Kitchen is a family owned and operated small plates restaurant where Chef-owner Brian Fernando integrates his Sri Lankan heritage into his French culinary training. Their menu is guided by the team's inspirations, changes frequently, sensitive to seasons, and always contains gluten free and vegetarian options. They strive to create the dishes that are vibrant, colorful, and appealing both to the eye and the palate. Without being authentically Sri Lankan, 1601 Bar & Kitchen's cuisine is technique-rich, attentive to details, and very much Chef Fernando's humble personal tale. 1601 Howard Street, (415) 552-1601 Learn More |
| | |
| Volta - is the newest restaurant from the award-winning team, Chef Staffan Terje and Umberto Gibin, who own and operate San Francisco's acclaimed Perbacco and barbacco. A brasserie rooted in French tradition with influences from other European culinary traditions including Scandinavia, Volta serves lunch & dinner daily. Great place to stop into when shopping at Westfield Shopping Centre. 868 Mission St. (628) 400-6200 Learn More | |
| | |
| | Petit Crenn – Chef Dominique Crenn, chef/owner of the reknown Atelier Crenn, has opened Petit Crenn, a neighborhood restaurant inspired by Chef Dominique Crenn's mother, grandmother and her home in Brittany, France. The all-seafood and vegetable menu is served family style twice nightly Tuesday – Saturday. The menu changes daily based on the produce the chefs select at the market and the fresh seafood their purveyors bring each morning. Reservations are required. The bar is open for wine and à la carte menu items from 5-10 pm. Brunch is served from 9am-2pm Tuesday-Saturday. No reservations are required for bar or brunch. 609 Hayes Street (415) 864-1744 Learn More |
---
| | |
| --- | --- |
| Spa Radiance - Radiance is San Francisco's most respected resource for results-oriented skin care, massage, and beauty. Under direction of Co-founder and owner Angelina Umansky, they offer highly effective treatments customized for anti-aging, and specialized for pigmentation, acne, and sun damage. They also offer a full suite of luxury spa services, including massage, waxing, body treatments, and airbrush tanning. Expert massage therapists offer Swedish, Deep Tissue, Sports, Hot Stone, and Mother-to-Be massage, with custom-blended oils for rejuvenation, relief, and relaxation. Spa Radiance is centrally located in San Francisco's Cow Hollow neighborhood, between Pacific Heights and the Marina. 3011 Fillmore St. (415) 346-6281 Learn More | |
---
| | | | |
| --- | --- | --- | --- |
| | | | The Bay Lights - Leo Villareal's amazing light sculpture returns to the San Francisco Bay Bridge West Span on January 30, 2016. 25,000 white LED lights are individually programmed to create a never repeating, dazzling display across the north side of the Bay Bridge west span. Originally installed as a temporary two-year artwork, this monumental tour de force was dismantled in early March 2015 to allow for bridge maintenance. The Bay Lights is 1.8 miles wide and 500 feet high, and upon its Grand Relighting, will shine again, this time forever, as a gift to the people of California thanks to the generosity of private donors and Illuminate the Arts. Learn More |
---
| | |
| --- | --- |
| Noise Pop Music Festival - The Noise Pop Festival is an annual indie music, arts and film festival. Established in San Francisco in 1993, Noise Pop started as a yearly festival of independent music that featured the best local bands the city had to offer and over the last 19 years, it has grown into a widely respected brand. In addition, the festival boasts a film series that explores the intersection of music and art; Pop-n-Shop, a local designer fair; Culture Club, an interactive workshop exploring DIY culture; Art Gallery Shows; Happy Hours and much more. The founders of Noise Pop formed Noise Pop Industries (NPI for short) in 2006 as an engine to take the successful Noise Pop brand into new arenas of entertainment, culture and business. Various venues throughout San Francisco. Learn More | |
---
| | | | |
| --- | --- | --- | --- |
| | | | The Adventures of Pinocchio – Through February 6.Children's Theatre Association's adaptation of The Adventures of Pinocchio is based on the classic tale about a woodcarver, Geppetto, who creates a life-sized puppet with the wish that "his finest work of art" could become a real boy who he could call his son. Through the magic of the Blue Fairy, Geppetto's wish is granted and Pinocchio "comes alive". The Blue Fairy, however, explains to Pinocchio that although he is almost "real" he must prove himself worthy in order to become a real boy and son. The Adventures of Pinocchio is full of fun characters, animals and music that will make for a lively, fun and heartwarming experience. If your heart is in your dreams, wishes can come true! Bill Starr directs the play, with musical direction from Bill Keck. Producers are CTA members Elizabeth Baker and Debbie Mitchell. Fort Mason Center, Cowell Theater, Marina Boulevard and Buchanan Street Learn More |
Hotel Manager's Picks Archive:
2016: January
2015: January | February | March | April | May | June | July | August | September | October | November | December