Sheraton Fisherman's Wharf Restaurants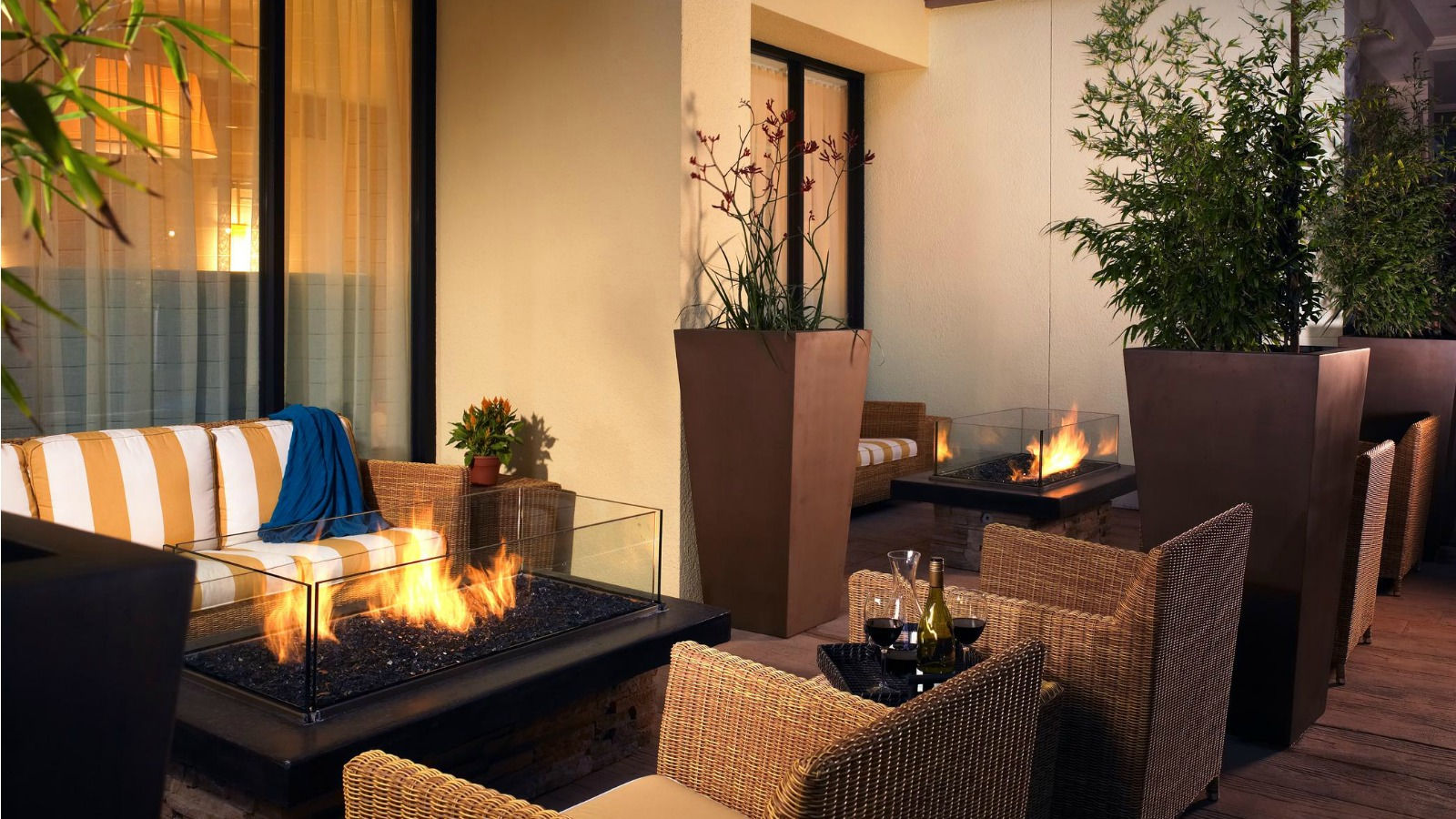 Mix and mingle in our open-air restaurants located near Fisherman's Wharf.

Sol and the Link@Sheraton Café (formerly Spressi) were designed to accommodate the needs of different types of guests - from the tourist exploring San Francisco or Fisherman's Wharf for the first time to the business traveler looking for the convenience of our location and refreshing atmosphere. Our Fisherman's Wharf restaurants feature an outdoor living room that is an extension of the lobby, with fire pits and outdoor seating, so guests can relax and enjoy San Francisco's year round temperate climate. Each of our restaurants also features complimentary Internet.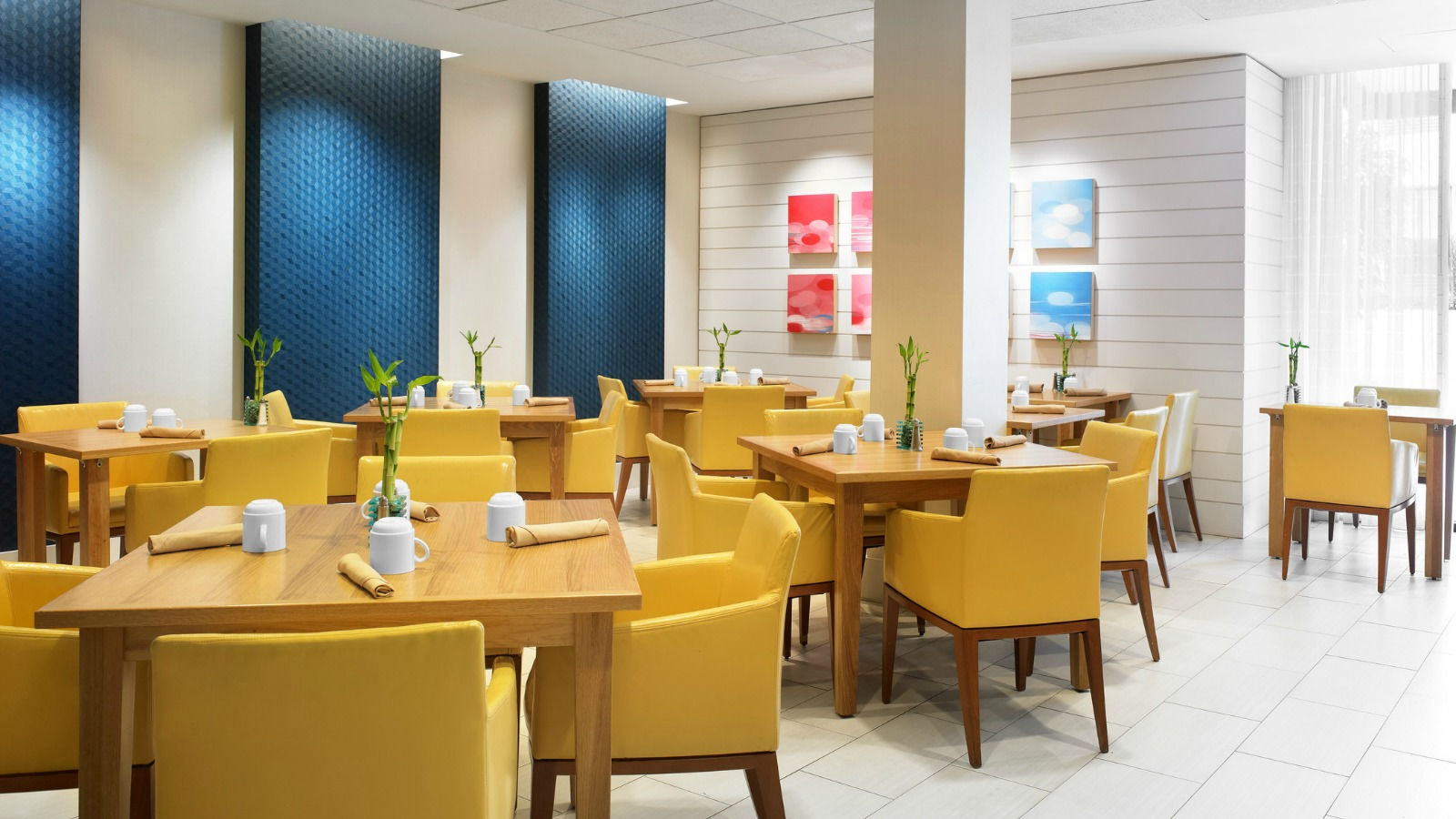 Sol Breakfast Café
DAILY: 6:30 AM - 10:30 AM
Sol Breakfast Cafe is located just beyond the lobby and serves a traditional American breakfast buffet daily. Bright colors and natural light create a bright and cheerful atmosphere.
Enjoy complimentary internet access while you dine. You can also dine in our outdoor living room that is an extension of our lobby.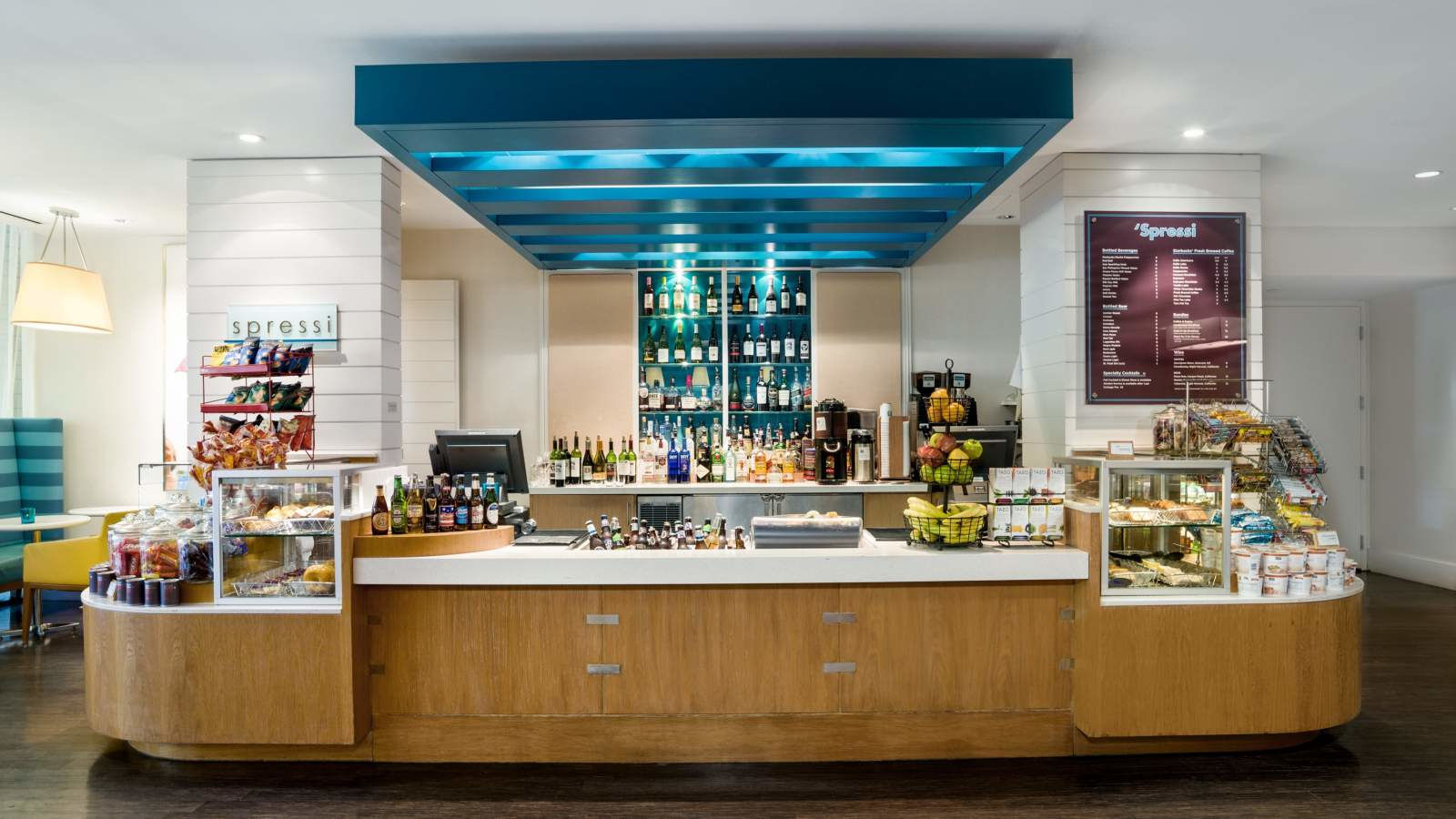 Link@Sheraton Café
DAILY: 6:00 AM - 11:00 PM
Join us at Link@Sheraton Café (formerly Spressi) located on the lobby level for a comfortable place to connect with other guests at home via our complimentary wireless Internet hot spot. Link@Sheraton Café provides an 16-hour setting where you can meet in the morning for coffee at our new community table. Enjoy a great cup of coffee, espresso, or a light snack – all from a convenient location in our open-air lobby.
Later in the day, Link@Sheraton Café transforms into a place where you can enjoy a beer or glass of wine before dinner and socialize with other guests. Just off the lobby, we also feature more traditional table seating if you prefer more privacy.