Things to Do in Fisherman's Wharf | Hotel Manager's Picks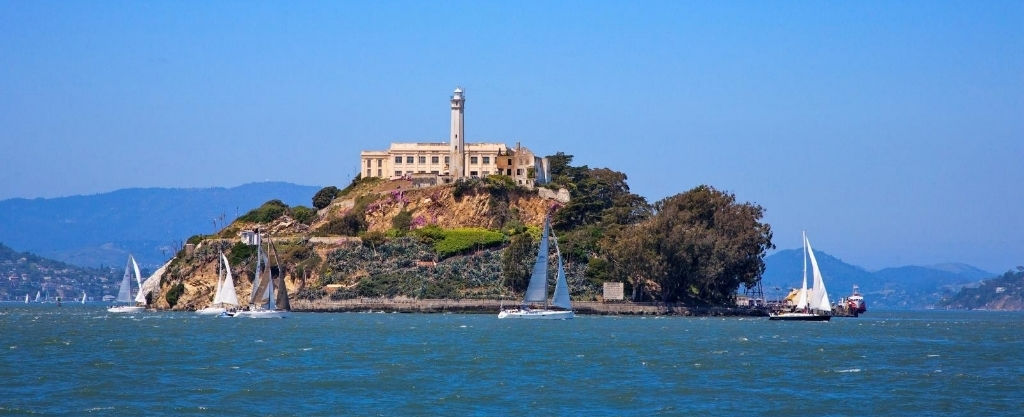 April 2015 Manager Picks
April is the start of San Francisco Giants baseball season! The Giants have been sharpening up their game in Arizona for the past couple of months and opening day is fast approaching. Here are some top sporting events and activities to consider this month:
| | | |
| --- | --- | --- |
| | | San Francisco Giants – Opening day is April 13 when the 2014 World Series Champion Giants take on the Colorado Rockies. There will be a ceremony where the World Series Championship Pennant is raised prior to the start of the game. Tickets at last look were still available but hurry as they always sell out. The home stand continues through April 23 with the Arizona D-Backs and LA Dodgers paying a visit. Learn more |
| | | |
| | | Golden State Warriors – The Warriors are leading the Western Division of the National Basketball Conference and there are 5 home games in April. No time like the present to root, root, root for the home team on the a National Championship. Learn More |
| | | |
| | | San Jose Earthquakes – okay soccer fans, time to check out the Earthquakes at Avaya Stadium. They are off to a good start with two straight wins. Avaya Stadium officially opened for business on February 27, 2015 and has a capacity of approximately 18,000. The European-inspired building is the first cloud-enabled venue in Major League Soccer and is among the most technologically advanced stadiums in the world. The stadium features a canopy roof and the steepest-raked seating in Major League Soccer to provide the best possible fan experience. Additionally, the north end zone houses the largest outdoor bar in North America, a two-acre fan zone and a double-sided video scoreboard. Learn More |
| | | |
| | | |
To learn more about things to do in Fisherman's Wharf during your stay, visit our calendar of events page on our website for details of some of the more interesting events that are happening in San Francisco this month. Regardless of what you have planned, enjoy visiting our beautiful city.
What's your favorite spot in San Francisco? Let us know at GuestServices@Sheratonatthewharf.com or
Share on Facebook.
Happy Travels ... Michael Hirsch, General Manager
---

Tennis Anyone? – Bring your rackets and bounce over to the Moscone Recreation Center to use their two lighted, tennis courts. First come, first served (pardon the pun). Learn More


---
All these restaurants feature outdoor dining options:

AT&T Park – Steamed hot dogs and $8 macrobrews are nowhere to be found at AT&T Park. In keeping with SF's foodie Mecca status, the Giants' home club is generally considered to have some of the best stadium concessions in the country, and they're only getting better this year with the addition of a stadium garden (opening in May) that will provide the ultimate in locally-sourced produce. While peanuts and Cracker Jack still await purists, the food-savvy have options like rock-cod tacos from Mijita, Dungeness crab sandwiches, Humphry Slocombe ice cream, and grilled chicken rice bowls with pineapple-zucchini salsa. Even the humble hot dog gets an upgrade, with a bacon-studded number from local butcher 4505 Meats at chef Traci Des Jardins' Public House. You'll also find sushi, gelato, Chinese food, chicken pot pie, and plenty of vegetarian options. Learn More



Gino and Carlos - Established in 1942, this is a true classic North Beach sports bar and lounge. Family-owned for more than 50 years, Italian and proud of it, offering 12 beers on tap, open 365 days a year from 6:00 a.m. to 2:00 a.m. Voted 'Best Giants Bar' by SF Weekly. Catch any sporting event on their 6 Flat Screen TVs. Learn More


---
Sports Massage – Oxygen Massage Therapy just opened an office in the Marina area which is close by the hotel. They have 3 treatment rooms and specialize in Sports massage techniques to help athletes (and weekend warriors) to minimize injury and increase flexibility. Oxygen Massage Therapy, 1905 Union Street. (415) 738-7669 Learn More
---

Swing Dancing – The 9:20 Special is San Francisco's Premier Thursday Night Swing Dance Party that has been a staple of the San Francisco Dance scene since 1998. Originally started by internationally renowned Lindy Hop instructors Paul & Sharon as a practice party for their students, the 9:20 Special quickly evolved into the most popular spot to go dancing in the Bay Area. It regularly draws crowds of close to 200 dancers a week and is known as one of the most friendly, fun and welcoming dances in the Bay Area. All sessions start with classes at all levels and are followed by a social dance in a big, beautiful ballroom. 9:20 Special, 2460 Sutter St. Learn More
---
Sports Memorabilia - 19th Annual San Francisco Collectors Show presented by Tri-Star one of the leading producers of sports memorabilia and collectable shows at the Cow Palace from April 17-19. Great collections to view and buy. Autograph opportunities from World Series winners to boxing greats. Cow Palace, 2600 Geneva Ave, Daly City, CA 94014 (415) 404-4100 Learn More
---

Family-oriented Sports Bars – Players Sports Grill is a great option when sports is what you need to watch and the family is who you want to watch it with. Over 200 sports channels on 35 HDTV's. Wide range of food and beverage to fit all taste including the Little League menu for kids. Have fun on the 85+ games in the arcade. Players Sports Grill, Pier 39. (415) 981-6300. Learn More
Hotel Manager's Picks Archive:
2015: January | February | March


Ring in the New Year with a spectacular waterfront fireworks display over the San Francisco Bay. This is a free, family event that begins at Midnight. There are many great spots to view the show; however the best public viewing spots are located along the Embarcadero and south of the Ferry Building.