Frequently Asked Questions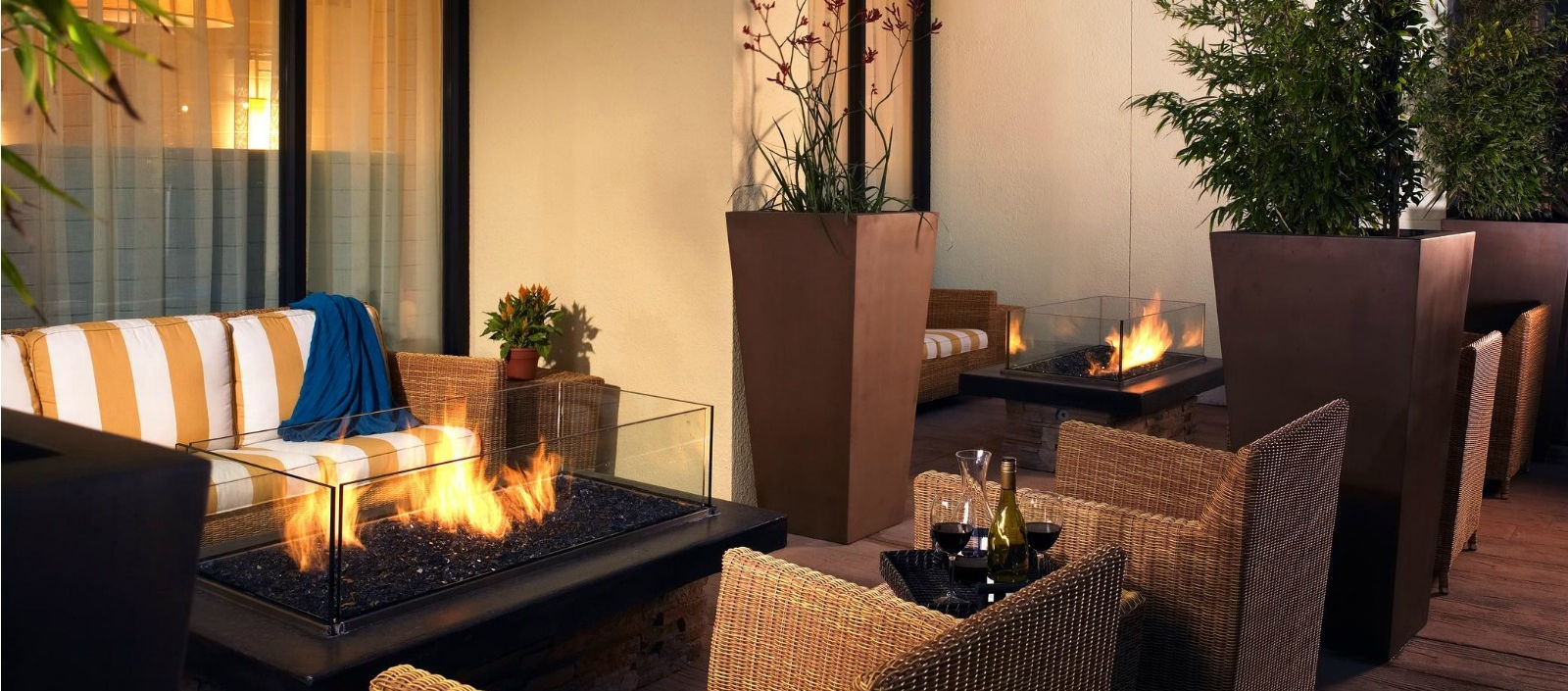 1. What is the check-in time?
The check-in time is 3:00 pm.
2. What is the check-out time?
The check-in time is 12:00 pm, noon.
3. Where can I store my bags?
You can store your bags at the bell desk, which is located in the lobby.
4. Where is the nearest car rental?
Dollar Rent a Car, here in the hotel, is located on the other side of the driveway.
5. Do you have a business center?
Yes, it is located in the lobby, next to the front desk.
6. Do you have a fitness center and what kind of equipment do you have?
Yes, we do have a fitness center. There are 4 treadmills, 3 elliptical machines, and assorted weights. Towels, water, and, sanitary wipes are provided for your convenience. Complimentary ear phones are available for the treadmills and elliptical machines.
7. Do you have a pool in the hotel? Are towels available at the pool?
Yes, we have an outdoor heated pool, which is heated up to 80 degrees. There are towels next to the pool.
8. What is the least expensive transportation option to the airport?
Airport Express, $17.00 per person. Our concierge or our bell person will help you make a reservation.
9. Where is the nearest pharmacy?
Walgreens is located across the street in the Northpoint Centre.
10. Do you have a refrigerator available?
Yes, we do have refrigerators. There is a charge of $15.00 per day.
11. Do you have a microwave available?
Yes, we do have a microwave. There is a charge of $20.00 per day.
12. How much is your breakfast buffet?
It is $24.95 for adults and $12.95 for children, exclusive of tax and gratuities. Sol Restaurant is located on the lobby level past the front desk.
13. Where are the bathrooms?
There are three bathrooms located on the lobby level: by the restaurant, by the Presidio Ballroom and by the Marina Ballroom.
14. Where can I get good pizza delivered?
North Beach Pizza and their number is 415-433-2444.
15. Where can I get the best prime rib?
House of Prime Rib, which is located on Van Ness Avenue, between Washington and Jackson Street.
16. Where can I get the best steak?
Harris Restaurant, which is located on the corner of Van Ness Avenue and Pacific Street.
17. Where is PIER 39?
PIER 39 is one and a half block away from the hotel down Powell street.
18. Where is Ghirardelli Square?
It is located at Beach and Larkin Street.
19. Where are the cable cars?
They are located in two locations: Taylor & Bay Street and Hyde & Beach Street. Both cable cars will take you all the way to Union Square and pass through Chinatown. They run from 6:00 am to Midnight.
Fares (subject to change):
$5.00 one way
$10.00 Roundtrip
$13.00 All Day Pass
$20.00 3-Day Pass

NOTE: Tickets can be purchased at our concierge desk or at the kiosks located in both locations.
20. Where can I purchase tickets for Alcatraz?
Call them at 415-981-7625 or 888-814-2305, visit their website at www.alcatraztickets.com or purchase at their box office at Pier 33.
NOTE: Tickets should be purchased at least one week prior because they sell out quickly.
21. Is there an early departure fee?
Guests who check out of the hotel prior to their scheduled departure date will be charged a penalty of $100.00. Please contact the hotel for further information.
22. Does the room rate include taxes?
Guest room rates exclude taxes and fees.
23. Does the hotel offer a shuttle service from SFO?
The hotel does not provide shuttle services. Our concierge team is able to arrange service in advance.
24. What is the price of a taxi to the hotel from the airport?
Taxi cost to/from the airport costs $55 - $65 pending on traffic.
25. How does someone use BART from SFO to the hotel?
From the International Terminal, take any Northbound BART train to San Francisco. Exit at Embarcodero station. Transfer to the F-Line towards Fisherman's Wharf exiting on Beach and Mason Street.
26. What type of parking is available?
Self-parking is available at the hotel.
27. Is the parking underground or outdoors?
Self-parking is underground.
28. What are the hotel parking prices?
Overnight self-parking is $59 + tax.
29. Do you have electric car charging available at the hotel?
The hotel does not have electric car charging stations.
30. Can I get packages or mail delivered to me during my stay?
Packages can be sent to the hotel for guests to receive. Package handling is complimentary.
31. I need to send a package from Amazon to a guest in the hotel. How do I address the package to ensure the guest receives it? Will they be charged an additional fee for this?
There is no additional cost for sending packages to the hotel. It is required for the guest to put provide the recipient's name to the staff to reference the package.
32. What types of beds can we expect in each room?
Guest rooms have one king-sized bed or two double sized beds.
33. Are there any rooms that allow for two adults and three children, possibly with a rollaway bed?
The maximum capacity of a guest room is four people.
34. Are there hair dryers in the room?
Yes, hair dryers are provided in all guest rooms.
35. Do the guest rooms have CSN Bay area, ESPN, and local sports channels available?
The CSN/NBC channel is available in all guest rooms along with ESPN University, ESPN News, ESPN2 HD, and ESPN HD.
36. Is room service available?
Room service is available from 6 AM - 10:30 AM for breakfast and 5 PM - 11 PM for dinner.
37. Do you have coffee available in the guest rooms?
Yes, coffee is available in all guest rooms.
38. Is the pool open year round?
Yes, our outdoor, heated pool is open year round and heated to 80 degrees.
39. Is there a washer and dryer on premise?
Laundry services are available at the hotel through housekeeping.
40. Can you walk to the Princess Cruise line departure from the hotel?
The cruise departure pier is a 15-minute walk from the hotel.
41. Can guests park their car at the hotel if they are taking a cruise out of San Francisco?
After a minimum of a one night stay, guests can leave their car parked at the hotel for $59/day + tax.
42. Since I used Starpoints for three nights and cash for the fourth, and am a Gold member, am I still eligible for an upgrade to a Club Floor or corner room, or one with a balcony?
Elite member upgrades are based on availability.
43. Is the hotel noisy?
The hotel is located two blocks from the Pier 39. Our guests may experience urban noise of downtown San Francisco during their stay.